AT THE LONDON SOUTH BANK WITH DAVID MITCHELL AND MORE
Founded in 1967 by Ted Hughes London's Poetry International is in its 50th year. Sjón will take part in it this year with a number of great poets from all over the world. See his events below and go here for the full festival program.
Letters to the Next Century
What will the next century look like? Will our children's children live in a dystopia, utopia, or somewhere in between? In the face of enormous challenges facing the planet, how can poetry, literature and the arts help us imagine what comes next? On the eve of our Poetry International series, this specially curated event brings together live reading and music. A group of authors, including David Mitchell and Sjón, read letters and poems addressed to the next century.
13th of October, 7pm
Royal Festival Hall
The Clore Ballroom, Level 2, Royal Festival Hall
Eco-Poetry: Poetry and Climate Change
Poetry has long been concerned with our relationship with the natural world. In this event we explore its response to the challenges of climate change, with readings and discussion from Icelandic poet Sjón, British-Jamaican poet Karen McCarthy Woolf, American poet Joy Harjo and poet of French-Welsh-Pakistani descent Pascale Petit.
15th of October, 12pm
Royal Festival Hall
Level 5 Function Room, Green side, Royal Festival Hall
World Poetry Summit
Featuring Claudia Rankine, Arundhathi Subramaniam, Joy Harjo,Vahni Capildeo, Sjón, Choman Hardi, Yang Lian, Vahni Capildeo and Anne Carson.
In a gathering of major international voices, this Royal Festival Hall reading transports the audience across the globe, and celebrates the transformative power of poetry.
15th of October, 3pm
Royal Festival Hall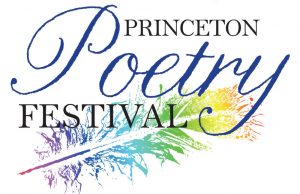 SJÓN JOINS A FABULOUS LIST OF POETS AT THE PRINCETON POETRY FESTIVAL, 5TH & 6TH OF OCTOBER
Every second year Irish poet Paul Muldoon, Princeton Professor of Poetry, curates a poetry festival at Princeton University. This year he will welcome Zang Di (China), Eleanor Goodman (US), Amal Kassir (US), Hester Knibbe (Netherlands), Michael Longley (Northern Ireland), Nikola Madzirov (Macedonia), Robert Pinsky with Laurence Hobgood (US), Jacquelyn Pope (US), Ana Ristović (Serbia), Víctor Rodríguez-Núñez (Cuba), Karen Solie (Canada) and Sjón who will take part in the following events:
THURSDAY, OCTOBER 5
12:00 p.m.  |   GALA OPENING READING
1:30 p.m.  |  PANEL: Verse and Adversity (1)
FRIDAY, OCTOBER 6
2:00 p.m.  |  READING
For more information go here.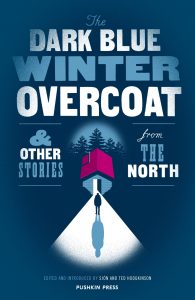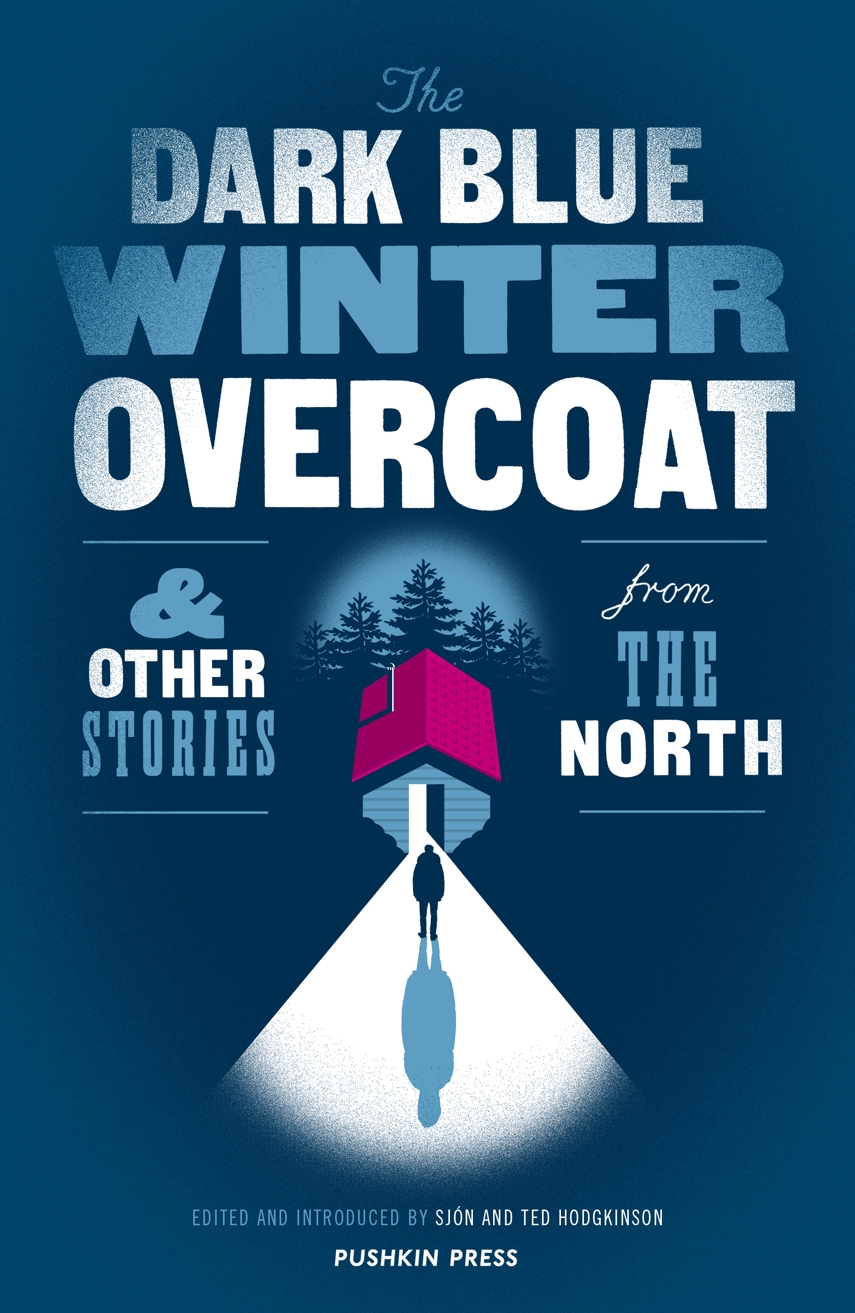 THE DARK BLUE WINTER OVERCOAT WILL KEEP YOU WARM INSIDE IN THE COMING MONTHS. OUT SOON FROM PUSHKIN PRESS
This exquisite anthology collects together the very best fiction from across the Nordic region. Travelling from cosmopolitan Stockholm to the remote Faroe Islands, and from Denmark to Greenland, this unique and compelling volume displays the thrilling diversity of writing from these northern nations.
Selected and introduced by Sjón, The Dark Blue Winter Overcoat includes both notable authors and exciting new discoveries. As well as an essential selection of the best contemporary storytelling from the Nordic countries, it's also a fascinating portrait of contemporary life across the region. The perfect book to curl up with on a cold winter's evening.
Naja Marie Aidt (Denmark), Per Olov Enquist (Sweden), Dorthe Nors (Denmark), Linda Boström Knausgård (Sweden), Madame Nielsen (Denmark), Rosa Liksom (Finland), Johan Bargum (Finland), Kristín Ómarsdóttir (Iceland), Kjell Askildsen (Norway), Ulla-Lena Lundberg (Finland/Åland), Hassan Blasim (Finland), Sørine Steenholdt (Greenland), Guðbergur Bergsson (Iceland), Sólrún Michelsen (Faroe Islands), Frode Grytten (Norway), Carl Jóhan Jensen (Faroe Islands), Niviaq Korneliussen (Greenland), Sigbjørn Skåden (Sápmi/Norway).
JULY, AUGUST AND SEPTEMBER WERE BUSY MONTHS FOR THE TRAVELING MAGUS OF THE NORTH:
This summer Sjón took part in the Berlin Poesifestival, went to Paraty in Brazil for the FLIP festival and the launch of Pela boca da baleia (From the Mouth of the Whale), did a talk with musician/poet Laurie Anderson in Copenhagen, met with Etgar Keret at the Reykjavík International Literary Festival to discuss "Form and fantasy" …
… before flying to Buenos Aires to take part in the FILBA festival where he met with local and international colleagues from literature and music.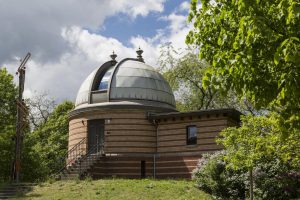 HOUSE SPARROWS AND SEA URCHINS HAVE BEEN PUBLISHED IN FRENCH, FROM THE MOUTH OF THE WHALE IN LITHUANIAN AND BRAZILIAN PORTUGUESE AND MOONSTONE IN NORWEGIAN + THE WORLD'S BEST WORKSPACE …
Sjón's books keep being published around the world while he sits on Telegrafenberg in Potsdam where thinks and writes in dialogue with the latest news from the world of climate change impact research. He is there as a writer-in-residence at PIK (Potsdam Institute für Klimafolgenforschung) and has as an office the wondrous Kleinen Refraktor, a small astronomical observatory straight out of a fairy tale.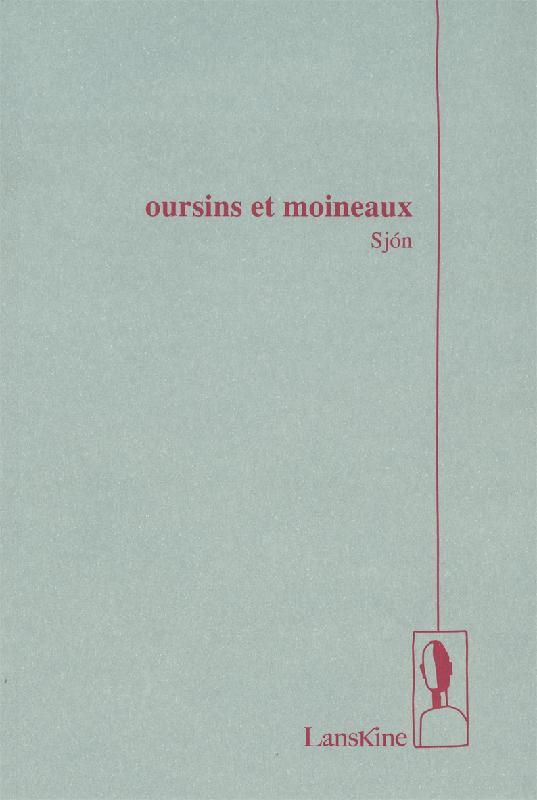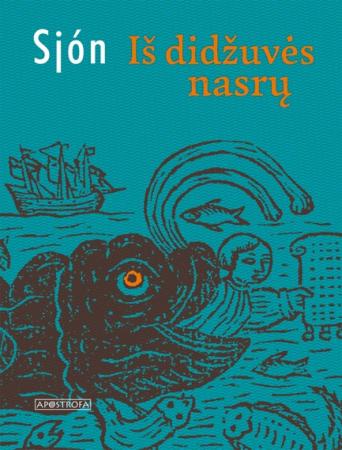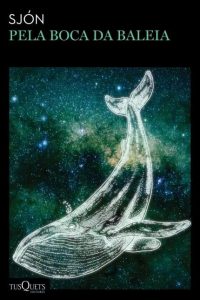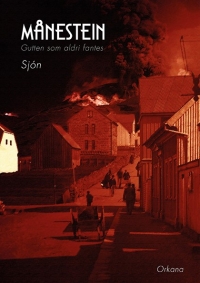 An interview with Sjón: The third author for Future Library, 2017
from Katie Paterson on Vimeo.
THE FUTURE LIBRARY IN OSLO & A LITERATURE FESTIVAL IN LILLEHAMMER
On the 2nd of June Sjón will hand over his contribution to Future Library in Oslo. The event will take place in the small but growing forest that will provide paper for the publication of the 100 literary works in year 2114. But first he will take part in The Norwegian Literature Festival in Lillehammer where he gives the keynote speech and talks about Moonstone with English journalist Rob Young.
Lillehammer:
Keynote speech: Wednesday 31. May at 16:00 in 
Lillehammer Bibliotek.

Literary talk: 
Thursday 1. June at 16:00 in 
Bjerkebæk. Lillehammer.
Handover ceremony
: Friday 2. June at 11:30-13:00. Meet up by "Sporten" Frognerseteren for a walk through the woods to the spot where the ceremony takes place. Ásgerður Júníusdóttir, mezzo-soprano, and harpist Marion Herrera will perform music chosen by Sjón.
Literary talk
: Friday 2. June at 16:00 in the Deichmanske Library.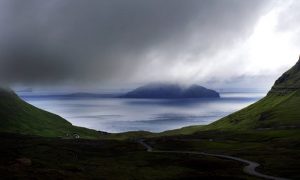 A REPORT FROM THE TOWER
The meeting of island authors and scholars of island literatures went wonderfully well. Claire Armitstead from The Guardian was there and you can listen to the podcast here.
THE TOWER AT THE END OF THE WORLD – A UNIQUE GATHERING OF AUTHORS FROM ISLANDS AND SCHOLARS IN THE FAROE ISLANDS
From the 11th to the 13th of May Sjón will be one of 12 authors from islands who gather for talks and readings at the Nordic House in Tórshavn, capital of Faroe Islands. Alongside the authors 12 scholars will lay out their research into what makes literature of islands what it is. It was an old dream of Sjón's to see this happen and he found a partner in Sif Gunnarsdóttir, director of the Nordic House, who made it possible with her great staff.
The authors are: Jamaica Kincaid (Antigua/USA), Minae Mizumura (Japan), Robert Alan Jamieson (Shetland Islands/UK), Marcello Fois (Sardinia/Italy), Donna Morrissey (Newfoundland/Canada), Carl Johan Jensen (Faroe Islands), Ulla Lena Lindberg (Åland Islands), Filinto Elisío (Cape Verde), Niviaq Korneliussen (Greenland), Sjón (Iceland), Yoryis Yatromanolakis (Crete/Greece), Laksmi Pamuntjak (Indonesia).
And among the scholars are David Damrosch, chair of the Department of Comparative Literature at Harvard, Pete Hay from the University of Tasmania, Paulette A. Ramsay from the University of the West Indies in Jamaica, and the Faroese scholar Bergur Rønne Moberg from the University of Copenhagen who curated the academic program. For the full list of people and events go here:
At heart of the gathering is the spirit of Faroese author William Heinesen who many of us claim is the last undiscovered 20th century master of Nordic literature, an equal of Halldór Laxness, Karen Blixen and Knut Hamsun. In one of his finest novels Fortabte spillemen (The Lost Musicians) he begins his story like this:
"Far out in a radiant ocean glinting like quicksilver there lies a solitary little lead-coloured land. The tiny rocky shore is to the vast ocean just about the same as a grain of sand to the floor of a dance hall. But seen beneath a magnifying glass, this grain of sand is nevertheless a whole world with mountains and valleys, sounds and fjords and houses with small people. Indeed in one place there is even a complete little old town with quays and storehouses, streets and lanes and steep alleyways, gardens and squares and churchyards. There is also a little church situated high up, from whose tower there is a view over the roofs of the town and further out across the almighty ocean."
William Heinesen's books are published in English by Dedalus Press.
IS SJÓN ONE OF OUR ERA'S GREAT WRITERS? CHARLES BAXTER THINKS SO.
In a long and thorough article called The Gods never Left Us published in The Nation author, professor and critic Charles Baxter appraises and praises Sjón's four novels published in the USA by Farrar, Straus & Giroux. Encouraging all and sundry to read Sjón's work Professor Baxter ends his article with these words:
"Sjón is one of our era's great writers. Like Ovid, Kafka, and Bulgakov, he is fascinated by metamorphosis and, from apparently limitless resources of the imagination, can convey what it must feel like."
Read the whole article here.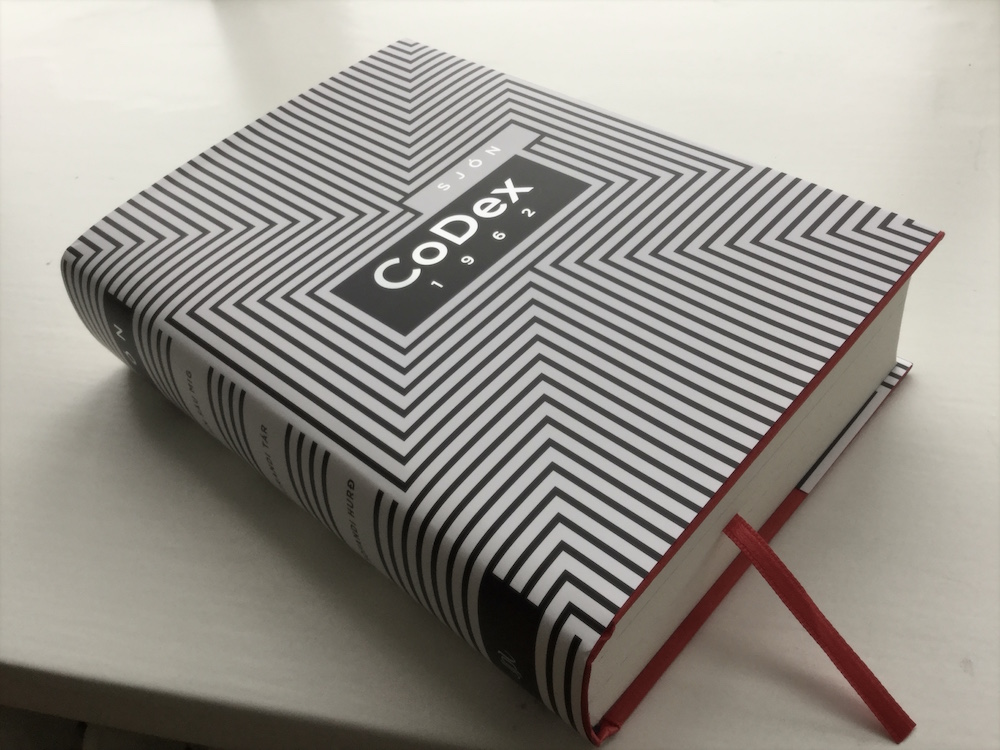 MISSION ACCOMPLISHED! SJÓN'S TRILOGY CODEX 1962 IS OUT!
Sjón has finished the long awaited third volume of his trilogy. The novel is named I Am The Sleeping Door and published with the other two, Your Eyes Saw Me and With a Quivering Tear, in a single volume as CoDex 1962. The work is already garnering praise in the media and the publishing rights have been sold to the USA and Denmark. Watch this space for more information.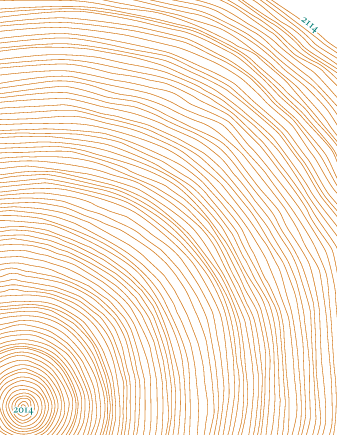 SJÓN BECOMES A 22TH CENTURY AUTHOR/THE FUTURE LIBRARY
Sjón has been named as the third writer to contribute to Future Library. Future Library is a public artwork by Scottish artist Katie Paterson that will unfold over 100 years in the city of Oslo, Norway. The Canadian author Margaret Atwood was the first author to contribute (2015) and British novelist David Mitchell followed, handing over his manuscript in Spring 2016. The Guardian interviewed Sjón on the occasion and he wrote a short piece for their Saturday Book Review about his reaction to the commission.
For the interview go here. For the short piece go here.
For more about the amazing Future Library project go here.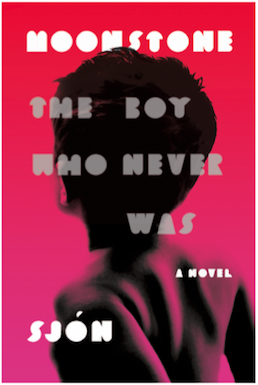 SJÓN RETURNS TO THE USA FOR TALKS ABOUT MOONSTONE
From the 26th to the 29th Sjón goes on an exclusive whirlwind tour of the East Coast to discuss Moonstone – The Boy Who Never Was with colleagues and readers. The book has been enthusiastically received and reviewed and this will be an opportunity for all to peek behind the curtains of its making. To prepare you can read the interview Sjón did with OUT magazine on the eve of the US publication. To meet up with Sjón see the dates and places below:
New York, NY
Monday, September 26, 2016, 7:00 PM
Scandinavia House 58 Park Avenue
New York, NY 10016
— In conversation with Sam Sacks.
Cambridge, MA
Tuesday, September 27, 2016, 7:00 PM
Harvard Book Store 1256 Massachusetts Avenue
Cambridge, MA 02138
— In conversation with Laura van den Berg
Washington, DC
Wednesday, September 28, 2016, 7:00 PM
Politics and Prose 5015 Connecticut Avenue Northwest
Washington, DC 20008
Pittsburgh, PA
Thursday, September 29, 2016, 7:30 PM
City of Asylum @ Alphabet City 40 West North Avenue
Pittsburgh, PA 15212
12 SONGS. 12 SOUNDSCAPES. 12 LANDSCAPES. 1 PLANET.
Sjón's collaboration with the legendary Danish theatre group Hotel Pro Forma premieres in Copenhagen after a well received world premier in Riga.
NEOARCTIC is an evocative, poetic, and alarming music performance on the Anthropocene – a new geologic epoch, defined by unprecedented human disturbance of the planet's ecosystems. Humans have come to be a 'force of nature', causing rapid, often unintended changes to the Earth we inhabit. For more information and a link to the box office go here.
The Royal Danish Theatre, The Old Stage, Copenhagen:
15 Sep 2016, 20:00hrs
16 Sep 2016, 20:00hrs
17 Sep 2016, 20:00hrs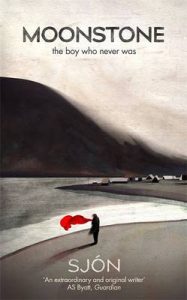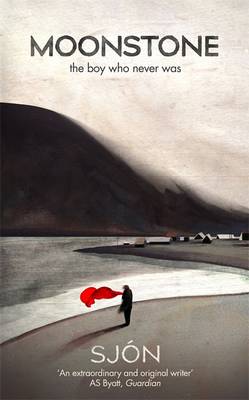 MOON-SJÓN IN THE UK
Sjón will visit the UK for the launching of Moonstone – The Boy Who Never Was. The beautiful hardcover edition of the book is published on the 2nd of June by Sceptre and has already started being showered with great reviews. But here are the places and dates where you can catch up with Sjón. See you there!
THURSDAY 2nd of June, REVIEW BOOKSHOP IN PECKHAM, 7:30 PM
Sjón's only got four UK Dates in his diary so make sure you book asap as tickets are strictly limited. Tickets cost £5 which includes a glass of wine and £5 off a copy of Moonstone. Book here.
FRIDAY 3rd of JUNE, WATERSTONES PICCADILLY, 7:00 PM
Join three best-selling international authors on the theme of inspiration in the first of two very special Salons at Waterstones Piccadilly this summer as we celebrate the 30th anniversary of Sceptre, the literary imprint of Hodder & Stoughton. Tickets are sold here.
SATURDAY 4th of June, Hay-ON-WYE, 5:30 PM
Two of the world's most brilliant and imaginative novelists talk about time and story. Sjon's new novel, Moonstone, The Boy Who Never Was is set in his native Iceland in 1918 and conjures the profound change that the Spanish 'Flu epidemic visits upon Reykjavik and 16-year-old film-dreamer Máni Steinn. Mitchell's latest fictions are Slade House and The Bone Clocks. For tickets go here.
TUESDAY 7th of JUNE, UNIVERSITY COLLEGE OF LONDON, 7:00 PM
Sjón, together with the book's translator Victoria Cribb, will be interviewed by a representative from UCL PEN, part of the London Student PEN Network. Since 2012, student branches of the writers' association English PEN have sprung up on university campuses all over the country. We bring together students, academics and writers working for the human right to freedom of expression, and for the free movement of ideas and literature. For tickets go here.
THE PRAGUE BOOK WORLD / SVĚT KNIHY PRAHA
Sjón joins a number of his Nordic colleagues for talks and fun at the Prague Book Fair in the city of the Golem. Rosa Liksom will be there, Johanna Sinisalo will be there, Dorthe Nors will be there, and many more. Sjón will be introducing the brand new Czech edition of The Whispering Muse. The fair starts on the 12th of May and ends on the 15th. For the full program go here. (It is in Czech but Google translate does the trick.)

WRITING DOWN BORDERS
What are European values, and for whom do they apply? How much immigration can culture handle, and how much does it need? What happens when language is left behind in flight? 30 writers from all over Europe will discuss Europe and its future from a literary perspective during five panels and the Long Night of European Literature at the Deutsches Theater from 20:00/8pm where Sjón takes part. Click here for the whole program.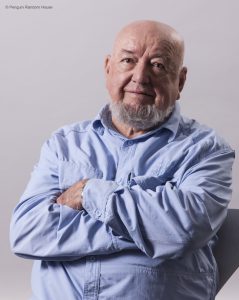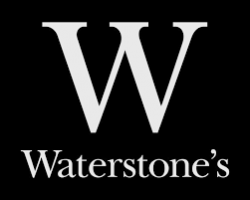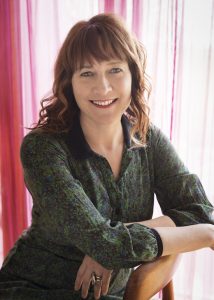 ON INSPIRATION AND EVERYTHING IT BRINGS
On the 3rd of June at 19:00/7pm Sjón joins legendary novelists Thomas Keneally and Jill Dawson for a discussion about inspiring facts and how they shape fiction at Waterstones Picadilly. For more information and tickets go here.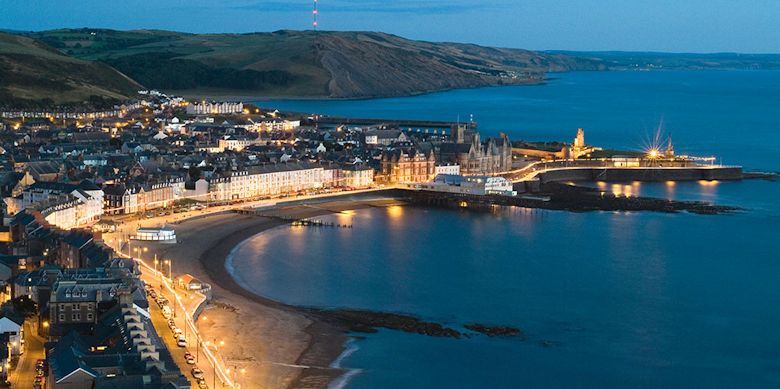 THE INTERNATIONAL LITERATURE FORUM IN ABERYSTWYTH
Sjón will be one of the keynote speakers at an international literature forum held by Literature Across Frontiers and Wales PEN Cymru in the beautiful university town Aberystwyth. The forum deals with how literatures written in languages spoken by few can reach the world. Sjón will speak at the first session on Friday the 15th at the Aberystwyth Arts Centre. For more information in go here.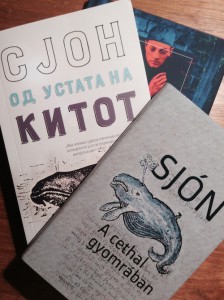 TWO WHALES AND A MOONSTONE
The foreign editions of Sjón's novels keep being published in various languages. Here are three examples: Од устата на китот and A cethal gyomrában are the Macedonian and Hungarian editions of From The Mouth of the Whale. And from behind those two peeks Chlapec, Ktorý nebol, the Slovakian Moonstone – The Boy Who Never Was. For more information about the editions go here for the website of the Macedonian publisher Antolog, here for a review about the Hungarian translation, and here for a Slovakian interview with Sjón.
THE CENTRAL–EUROPEAN TOUR
Sjón is back in Iceland after his Central-European tour where he attended the theatre premiere of Skugga-Baldur/The Blue Fox in Prague, went to Bratislava and Banská Bystrica for interviews and talks about the Slovakian edition of Moonstone, and visited Ljubljana to take part in the fabulous Fabula literature festival. Here are two more pictures that prove it.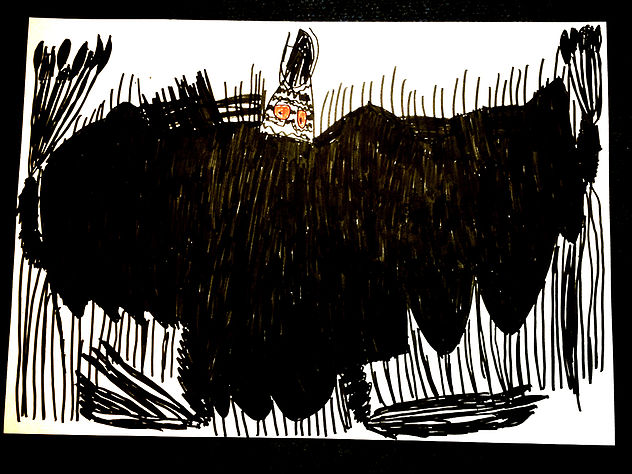 SKUGGA-BALDUR PREMIERES ON STAGE IN PRAGUE AT STUDIO HRDINŮ
A new theatre adaption of Skugga-Baldur (The Blue Fox) will premiere on the 26th of February, at 20:00, in Prague. The adaption is written by Kamila Polívková, the director of the play, and the actress Tereza Hofová who is in charge of the storytelling on stage. Among other creative contributors to the show are the Icelandic visual artist/musician Jón Sæmundur and Sindri Ploder, a young artist born with Down Syndrome like Abba, one of the story's three main characters. (Above you can see one of Sindri's amazing bird paintings, a raven.) There will be three shows in Prague, on the 26th, 27th and 28th, before Skugga-Baldur goes to Reykjavík for a string of shows starting on the 4th of March. Go here for more information and tickets in Prague: In Czech, In English.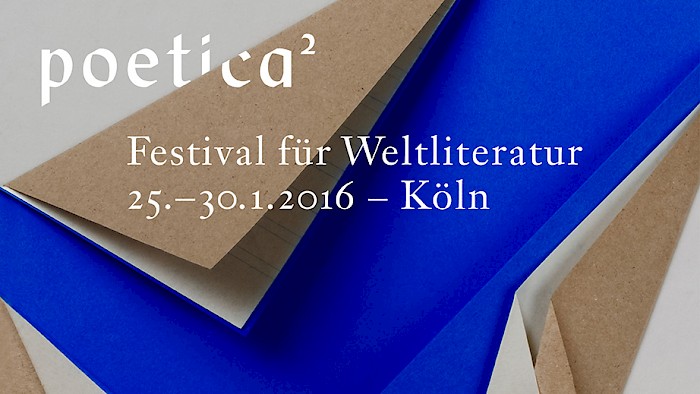 THREE COLOURS BLUE – SJÓN TAKES PART IN POETICA 2 IN COLOGNE
In the last week of January Sjón's takes part in the second edition of the new world poetry festival Poetica, organised by the Morphomata literature research department of the Universität zu Köln.
In the company of academics and fellow poets from all across Europe —Yuri Andrukhovych (Ukraine), Bernardo Atxaga (Spain), Georgi Gospodinov (Bulgaria), Lavinia Greenlaw (UK), Durs Grünbein (Germany), Paul Muldoon (USA), Ilma Rakusa (Switzerland), Ana Ristović (Serbia) and Aleš Šteger (Slovenia) — he will for six days read poems, discuss the relationship between poetry and melenacholia, and explore the difference between writing poetry, libretti and lyrics.
For information on where and when to catch up with Sjón in Cologne go here.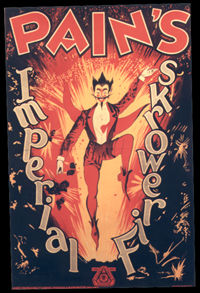 HAPPY NEW YEAR!!!
May you all be blessed with peace and prosperity in the year 2016!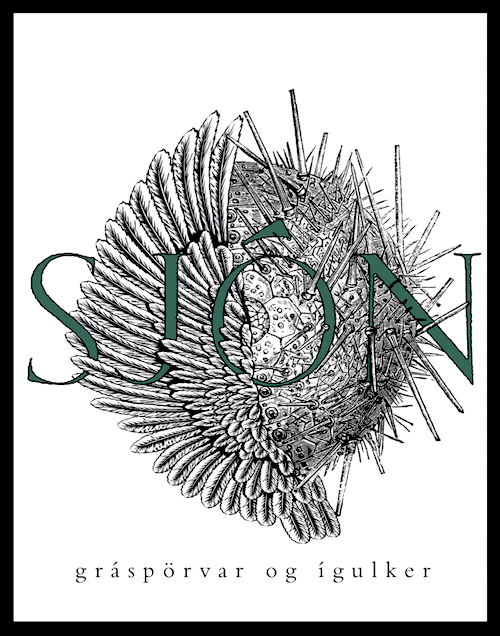 GRÁSPÖRVAR OG ÍGULKER / HOUSE SPARROWS AND SEA URCHINS
Sjón's new collection of poems Gráspörvar og ígulker has been published in Reykjavík by his Icelandic publisher JPV. It is his twelfth independent volume of poetry and the first in eight years. The book features poems written from 2005 to 2015 and among them is the poem that gives the book one half of its title:
g r á s p ö r v a t a l
smáfuglarnir á brún ljónabrunnsins í alhambra
virða ekkert yfirvald
annað en brennandi ljósið
sem stýrir gangi skordýranna
í sumarhúsi garcía lorca sit ég við skrifborð skáldsins
finn vofu þess umlykja
langt að kominn líkama minn
líkt og mánaskin sem hraðar slætti hjartans
á dauðastundinni kreppir gráspörinn tærnar
næturljóð eru heitust ljóða
h o u s e   s p a r r o w   t a l k
the little birds on the rim of the lion fountain in alhambra
serve no master
but the burning light
which steers the insects' course
in garcia lorca's summerhouse I sit at the poet's desk
feel his shade surrounding
my far-travelled body
like moonlight which quickens the heartbeat
in death the house sparrow clenches its toes
night poems are the most fervent of poems
                                             Translation by Rory McTurk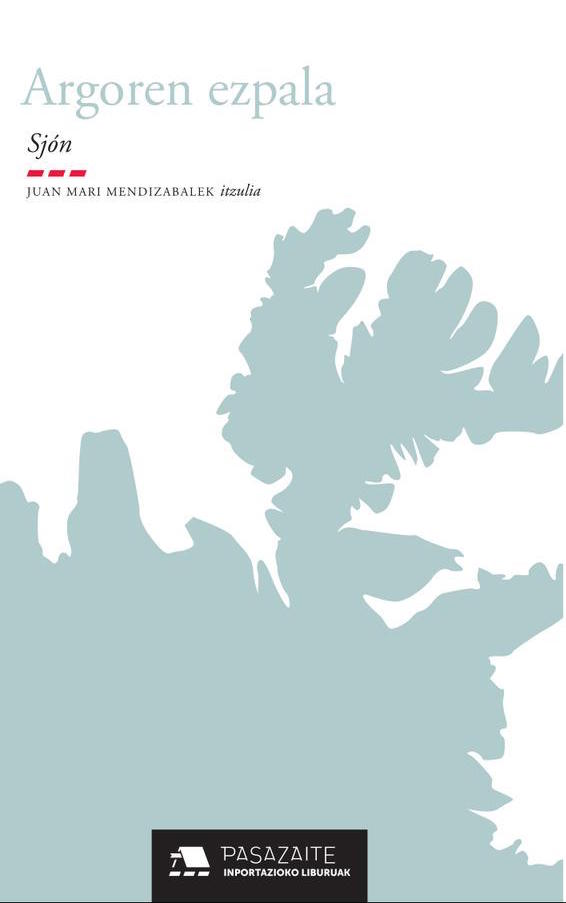 ARGÓARFLÍSIN AKA ARGOREN EZPALA TO BE PUBLISHED IN BASQUE
Sjón's first book in Basque is out soon from the publisher Pasazaite as a part of their series of contemporary world literature. At last Basque readers can learn about the wonders of fish consumption directly from Valdimar Haraldsson in their own language — and Caeneus' amazing story of metamorphosis and life with the women of Lemnos as well.
SJÓN SPEAKS ABOUT THE ROLE OF MINIMALISM IN WRITING HIS BOOKS
Last year Sjón was a guest of the Louisiana International Literature Festival. As a part of his visit he spoke to the museum's channel about his writing and cultural background: "When you start as a poet it makes you aware of how few words are needed to bring ideas from one mind to another."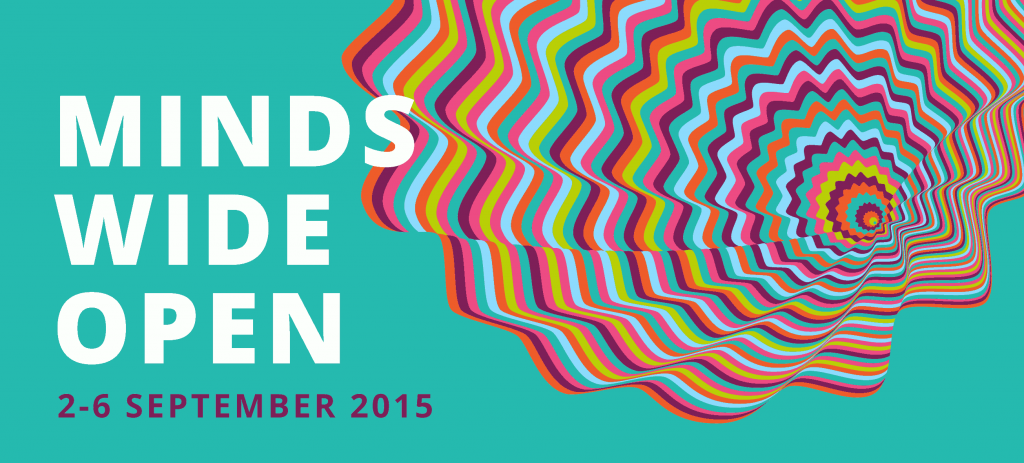 SJÓN VISITS THE BRISBANE WRITERS FESTIVAL IN SEPTEMBER
From the 3rd to the 6th of September Sjón will take part in a number of events at the fine an colourful writer's festival in Brisbane. Go for the full program here.
Sjón's schedule is as follows:
03 September MASTERCLASS – The Wonder Of Creativity
In this thought-provoking masterclass learn how to absorb creativity from other texts and mediums, from non-fiction to lullabies, to music and art.
State Library of Queensland
Venue: Meeting Room 1A, SLQ
10:00am – 1:00pm
04 September LIGHT PLAY / WORDPLAY
An immersive artistic experience combining science, art, poetry, spoken word and creative writing. With Pascalle Burton, Nathan Shepherdson, Andy Jackson
The University of Queensland Art Museum
Venue: Art Museum, UQ St Lucia
9:45am – 1:30pm
05 September Translation: Transférer Konnichiha Übersetzung
Sjón, Craig Munro, Maggie Tiojakin, and Jonathan Galassi reflect on the elements of a good translation, on what is lost, and what is found.
State Library of Queensland
Venue: Queensland Terrace, SLQ
11:30am – 12:30pm
05 September Sjón Of All Trades, Master Of Most
In conversation with Joel Edmondson
State Library of Queensland
Venue: Queensland Terrace, SLQ
2:30pm – 3:30pm
05 September A Letter To My Future Self
What do you want to remind your future self about your present or past self? A line-up of stellar writers including Sjón, James Bradley, Graeme Simsion, Debra Oswald, Oliver Mol, Miles Allinson, Lauren Sams and Samhita Arni take the stage in the Festival Club.
State Library of Queensland
Venue: Maiwar Green, SLQ
8:00pm – 9:00pm
06 September The RE[A]D BOX Series
Be swept into other worlds by a line-up of remarkable writers. This is a small and intimate room and first come, first seated for each event.
Red Box, SLQ
State Library of Queensland
12:30pm – 1:00pm
 Sun 6 September Ancient Myths Modern Tales
Join authors Sjón, Holly Black, and Kelly Link, who bend genres and borrow from myth, as they talk with Angela Slatter about the tales that continue to enchant and haunt us.
The Edge, SLQ
State Library of Queensland
4:00pm – 5:00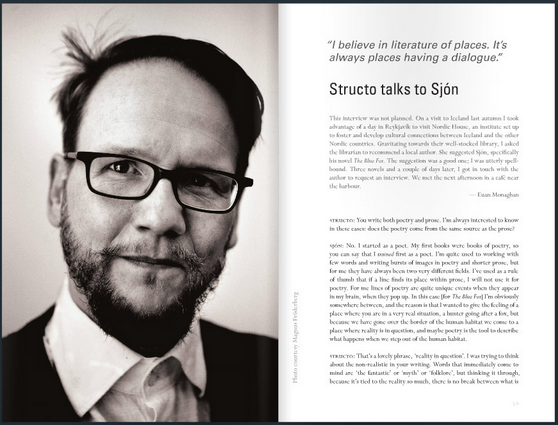 THE STRUCTO MAGAZINE INTERVIEW WITH SJÓN IS NOW ONLINE
The 13th issue of the great little literary journal Structo features "eight short stories, 14 poems, a piece of creative non-fiction, and two interviews—one a conversation with the Icelandic novelist Sjón and the second a dialogue between Faber New Poets Zaffar Kunial and Will Burns". You can read it for free over at issuu. Plus you can find more details, and some bonus material from the issue over at the Structo home page.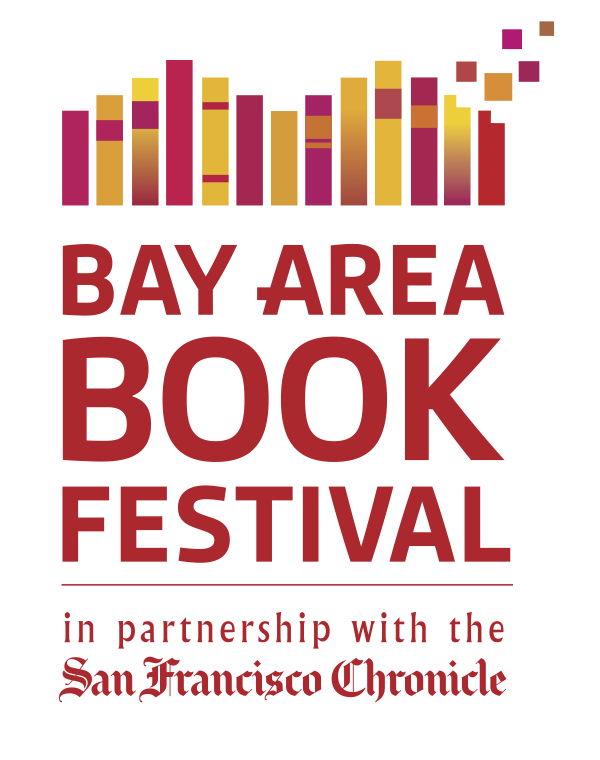 SJÓN GOES TO BERKELEY FOR THE FIRST EDITION OF THE BRAND NEW AND AMBITIOUS BAY AREA BOOK FESTIVAL.
Three hundred authors — from the Bay Area and beyond — have signed on to be a part of the inaugural Bay Area Book Festival, which runs June 6-7 in Berkeley. Among the local authors attending will be Michael Chabon, Daniel Handler, Maxine Hong Kingston, Yiyun Li and Rebecca Solnit. Out-of-towners include Judy Blume, Pico Iyer and — direct from Iceland — the novelist Sjón. And it is free!  Read all about it here.
Sjón's schedule is as follows:
SATURDAY 6th of JUNE
Sjón's Mythical Journeys
Sjón in conversation about his works and inspirations.
Magnes Museum, 4:00-4:50 PM
SUNDAY 7th of JUNE
Longing to be Understood: Language and Story
A panel where the panelists hope to be understood by each other and the audience. Participants: Jonas Hassen Khemiri (Sweden), Fabiano Alborghetti (Switzerland), Sjón (Iceland), and moderator Stephen Sparks (San Francisco's own Green Apple Books).
Magnes Museum, 4:00-4:50 PM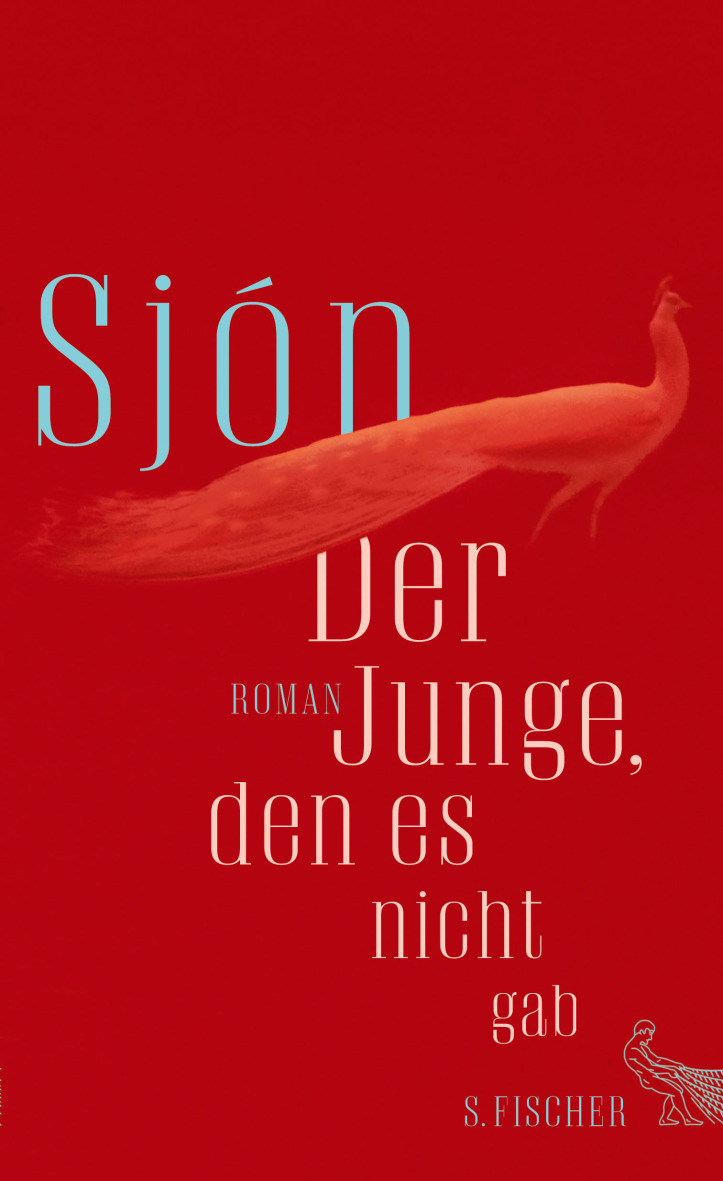 NEXT UP BERLIN AND SOLOTHURN
Sjón will visit Berlin and Solothurn to celebrate the publishing of Der Junge, den es nicht gab, the German edition of Mánasteinn – Drengurinn sem aldrei var til. The Berlin event will take place on the 13th of May in Fælleshus, the cultural centre of the Nordic embassies, and you can read all about it here. The Solothurn event is a part of the Solothurner Literaturtage on the 15th of May and all the information is to be found here. The novel has already garnered praise from the German critics and Sjón will be interviewed in various media during his stay.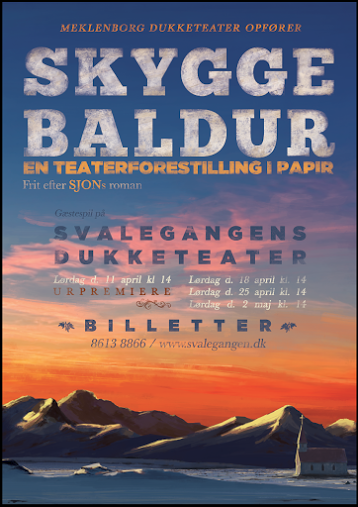 FROM WORDS ON PAPER TO PAPER FIGURES ON STAGE
The Blue Fox has been adapted for traditional Danish paper doll theatre and staged by Meklenborg Dukketeater. The premiere is on the 11th of April in the Svalegangen Dukketeater in Århus. See here for dates and tickets.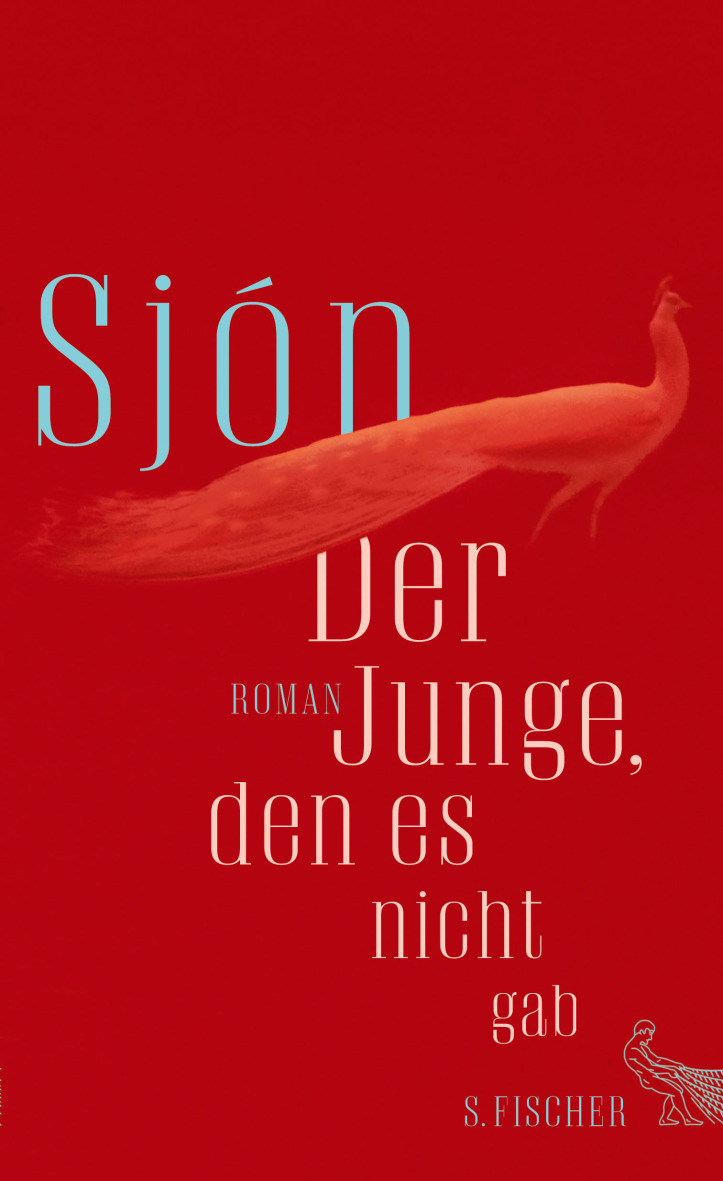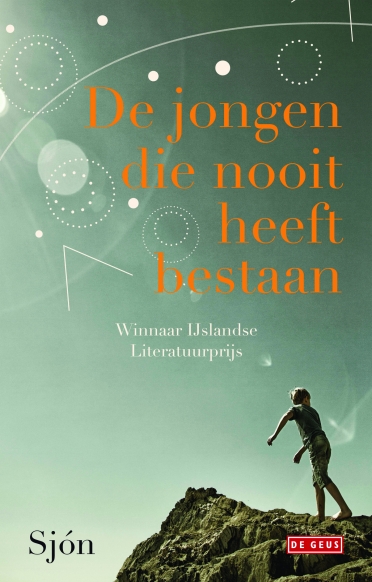 TWO MOONSTONES ON THEIR WAY IN GERMANY AND THE NETHERLANDS
Sjón's latest novel Mánasteinn – Drengurinn sem aldrei var til will be published in April in Germany and The Netherlands by the prestigious publishing houses S. Fischer and De Geus under titles that chime together Der Junge, den es nicht gab and De jongen die nooit heeft bestaan but with very different but equally beautiful covers.
FOLIE À DEUX PREMIERES AS A PART OF BOREALIS FESTIVAL IN BERGEN
Folie à Deux, the new opera by English composer Emily Hall and Sjón has its world permiere at the Borealis festival in Bergen, Norway, on the 11th/12th of March, 2015. From there it will travel to Stockholm for one show at the Kulturhuset on the 14th of March. In the opera insanity, electricity and love collide in a sonic voyage into the shared psychosis known as 'folie à deux', where a delusion is transmitted from one person to another. The opera is produced by the Mahogany Opera Group and is directed for the stage by Frederic Wade-Walker. The two singers are Sofia Jernberg from Sweden and the Icelander Finnur Bjarnason. For tickets in Bergen go here, for Stockholm go here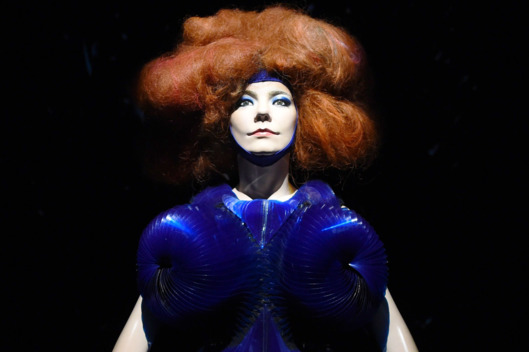 SJÓN'S TEXT FEATURES IN THE BJÖRK EXHIBITION AT THE MoMA
Sjón has written a poetical essay that serves as the backbone of Songlines or the audio experience of the upcoming Björk exhibition at the Museum of Modern Art in New York. Also a part of the exhibition catalogue, Archives, the text is called Triumphs of a Heart – A Psychographic Journey Through The First Seven Albums Of Björk and blends biographical events from Björk's life and her musical ideas with a fictional story taking place in a world similar to the one she and Sjón have created in songs such as Isobel, Bachelorette, Oceania and Cosmogony.
Using groundbreaking technology developed by Volkswagen the museum guests are invited to a 3D listening experience built on "the combination of signal processing, location-based trigger points, and movements of each individual visitor" with the aim of creating "a customizable experience for each visitor of the exhibit" as it says in the company's press release. Go here for more information about the exhibition and here for the catalogue.
And enjoy this sample from Sjón's text.
the heart became transparent …
its four chambered body
took on the glassy whiteness
of those underwater medusas
known as jelly-fish … it slowed down …
its movements became as graceful
as those of a snowflake drifting down
to earth from up high … every beat
of the heart became as distinct
as a shiny pearl spit from a girl's mouth
over the ocean to a boy …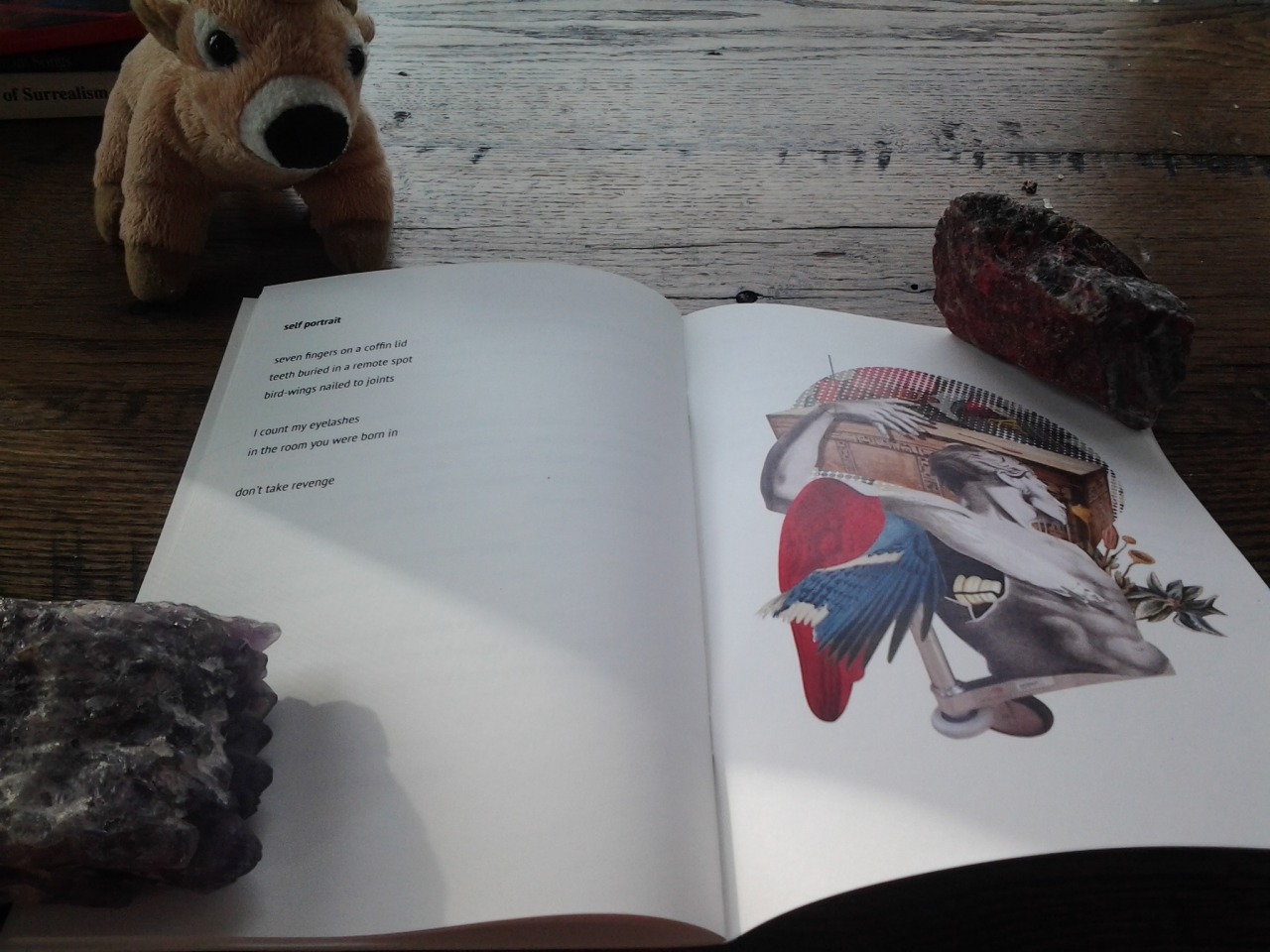 AT THE GRAVE OF THE INVISIBLE MAN
A short collection of poetry by Sjón, translated by David McDuff and with full colour illustrations by Spanish collage artist Isabel Chiara, has been published by the people at the very fine Spolia magazine. This beautiful little edition is limited to 100, stamped and numbered copies. It can be bought here for only 10$. (And you should consider subscribing to the magazine itself. It is edited and founded by the original bookslut, Jessa Crispin.)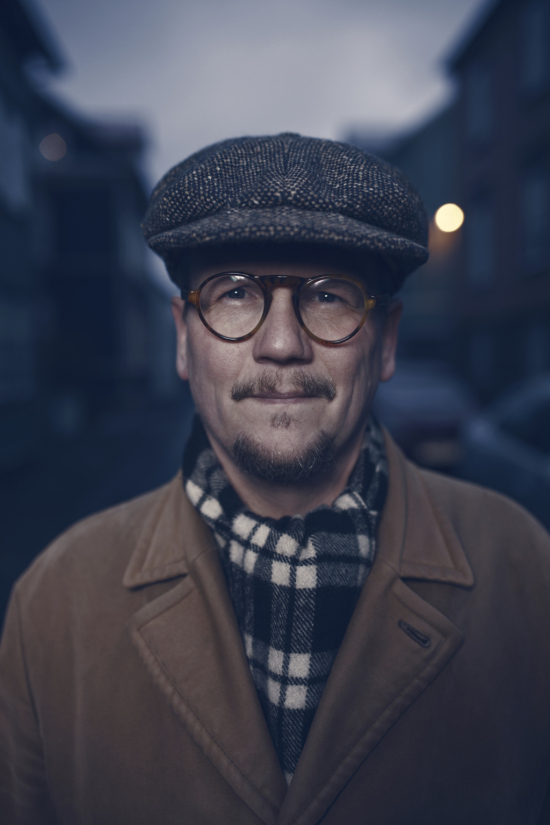 THE HAPPY NIHILIST SAYS:
DURCH LITERATUR KOMMUNIZIEREN WIR MIT DER GANZEN WELT!
Two interviews with Sjón have been published on the internet recently. One is in the English language Reykjavík paper Grapevine, conducted by Parker Yamazaki, and the other in the German webzine kalmenzone, conducted by Cornelius van Alsum. Go here for the English and here for the German.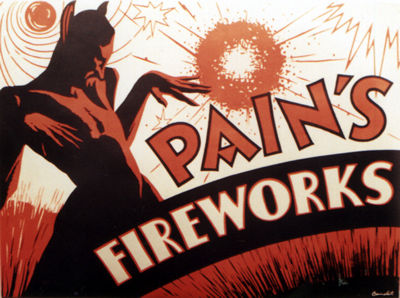 HAPPY NEW YEAR!
Sjón wishes all his readers and collaborators peace and prosperity in the new year – with thanks for all good things in the past. After a very productive and eventful 2014 – travels on 4 continents, 13 countries, 20 cities, books published in 9 languages, workshops for two new operas – Sjón looks forward to 2015 with Moonstone published in more languages and the premiere's of Folie à Deux and two theatre adaptions of The Blue Fox. Plus he has promised his publishers and himself that he will finish a new novel before the end of the year.
FOLIE À DEUX REHEARSED AND TESTED IN LONDON
On the 16th of December the good people of London were invited to listen to a concert performance of Folie à Deux, a new opera by English composer Emily Hall and Sjón. In the opera insanity, electricity and love collide in a sonic voyage into the shared psychosis known as 'folie à deux', where a delusion is transmitted from one person to another. The opera is produced by the Mahogany Opera Group and will be directed for the stage by Frederic Wade-Walker. Its world premiere will take place at the Borealis festival in Bergen, Norway, on the 11th of March, 2015.

SJÓN VISITS THE SOFIA INTERNATIONAL LITERARY FESTIVAL
From the 11th to the 13th of December Sjón will take part in a new literary festival held in tandem with the annual Sofia International Book Fair. This year the Nordic countries are in focus. So apart from seeing and hearing Sjón it is possible to meet the great Finnish sci-fi author Johanna Sinisalo (author of one of Sjón's favourite novels "Troll"), the international literary star Sofi Oksanen, the Swedish novelist Katarina Mazetti and the Icelandic Ófeigur Sigurðsson. For more information in Bulgarian go here.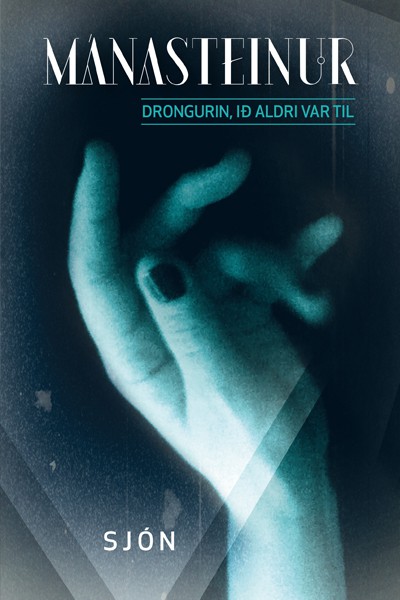 MÁNASTEINUR – Drongurin, ið aldri var til + BÓKADAGAR 2014
Yes, you guessed it, Moonstone –The Boy Who Never Was is out in the Faroese language. It is Sjón's second novel in the tongue closest to Icelandic. And to celebrate its publishing by the Sprotin publishing house Sjón will take part in the 2014 Bookdays on the Faroese Islands, the country closest to Iceland. The Bookdays take place in the hottest place in Tórshavn, Norðurlandahúsið, from the 21st to the 23rd of November.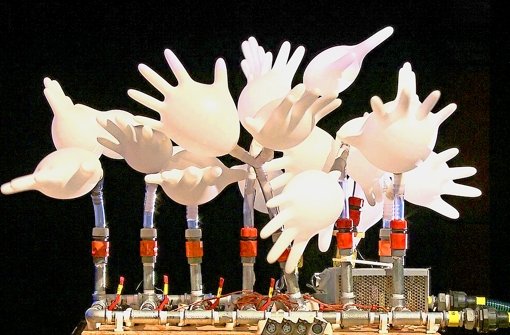 PREMIERE OF KÖRPER UND SEELE
Czech composer Ondrej Adamek keeps up the good work of composing to Sjón's poems. His latest is the orchestral/choir composition Körper und Seele where the poem finnagaldur (finn-magic) is the backbone text. It premiered at the prestigious Donaueschinger Musiktage new music festival and featured one of Adamek's (in)famous computer controlled wind machines. Sjón's poem lists the imagined sounds of the human body's intestines and apart from the rubber gloves seen above the things inflated and deflated during the concert included a rubber chicken, a rubber pig and condoms. The soul part was taken care of by excerpts from Viraja Homa, a Hindu fire ritual. Video of the performance is coming soon. Until then enjoy the English translation of finnagaldur by David McDuff.
finn-magic
instruments
of flesh and blood
musical boxes
of bones and gristle
and moving step by step
and step by step
and moving step by step
and step by step
through the three-dimensional round song
while the innards' inner monologue
avoid s the outer ear
the inner man
listens to himself
hears his ears listening
to the murmur of the pancreas
to the wailing of the spleen
to the whistling of the lungs
to the singing of the kidneys
to the throbbing of the capillaries
to the whispering of the liver
to the crashing of the nervous system
to the muttering of the small intestine
and so on
so on
on
*
not to speak of the bladder demon
who blows up one vital organ after another
and then lets them off over the square with a fart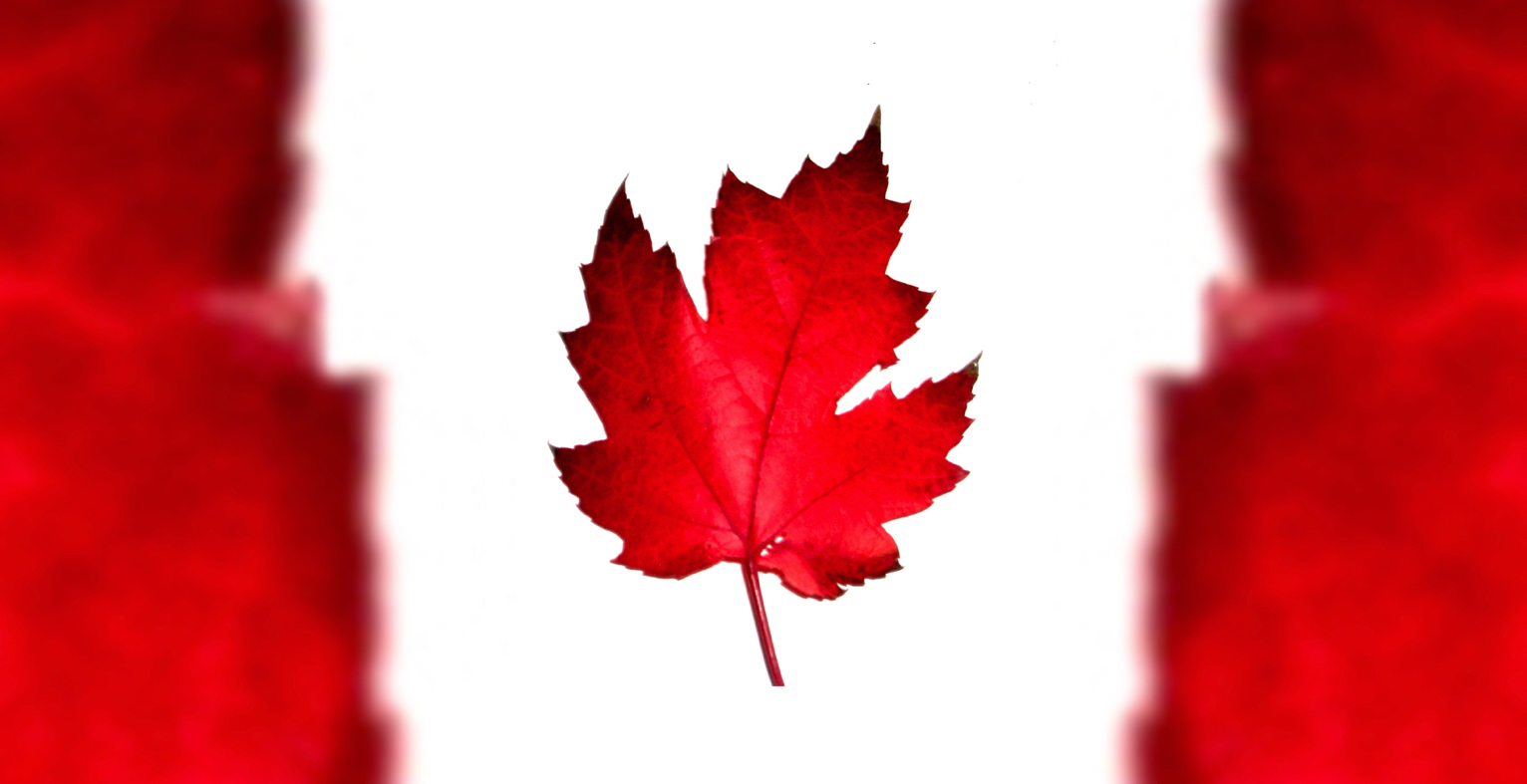 SJÓN'S CANADA TOUR IS UPON US
For a week in October Sjón will go on a whirlwind tour to three cities in Canada meeting readers and colleagues at seven events in seven days from the18th to the 24th. So, if you are in Calgary, Winnipeg or Vancouver on any of the given days you can check out some of the evens listed below.
CALGARY
ONE-ON-ONE WITH SJÓN
Theatre Junction Grand – Flanagan Theatre
Saturday, October 18, 7 p.m.
WINNIPEG
MEET SJÓN
McNally–Robinson Booksellers, Grant Park Mall
Sunday, October 19, 5 p.m.
OF FOXES, WHALES AND MUSES
– The Páll Gudmundsson Guest Speakers Series 
University of Manitoba, Elisabeth Dafoe Library, Icelandic Collection.
Monday, October 20, 7 p.m.
VANCOUVER
THE TOAST(S) OF EUROPE
Maylis de Kerangal, Karl Ove Knausgaard, Herman Koch and Sjón
Waterfront Theatre
Wednesday, October 22, 8:30 p.m.
AN INTIMATE EVENING WITH SJÓN
Studio 1398
Thursday, October 23, 8:30 p.m.
THE MAGNETIC NORTH
Sjón, Kathleen Winter, Martha Baillie. Host: Ian Weir
Studio 1398
Friday, October 24, 6:00 p.m.
THE LITERARY CABARET
Caroline Adderson, Michael Crummey, Lee Henderson, Shani Mootoo, Heather O'Neill and Sjón
Performance Works
Friday, October 24, 8:00 p.m.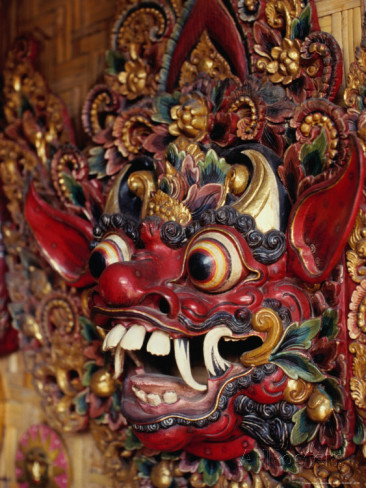 FROM 1ST TO 5TH OF OCTOBER YOU WILL FIND SJÓN ON THE ISLAND OF BALI
Held annually in Ubud, Bali's artistic and cultural heartland, the Ubud Writers & Readers Festival has become Southeast Asia's largest and most renowned cultural and literary event. For five days Sjón will take part in readings and discussions with authors from Indonesia as well as from Australia, China, the UK and elsewhere. The North/West will meet The South/East and share stories, literary knowledge, music and poetry … See Sjón's program below, go the festival website here.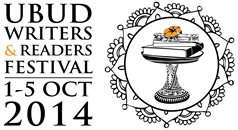 MYTHS OF OUR MAKING
Behold this meeting of minds meander through mythology and its relevance to modern times and cultures.
With Sjón and Michael Vatikiotis, Faisal Oddang, Krishna Udayasankar
02 October 2014, 9:45 AM – 11:00 AM
Indus Restaurant, Jalan Raya Sanggingan, Ubud – Bali
WIDE AWAKE LANGUAGE
Tune into a consideration of giving form to the subconscious, led by four trailblazers.
With Sjón and Eimear McBride, Eleanor Limprech, Bunyamin Fasya
03 October 2014, 9:00 AM – 10:15 AM
Indus Restaurant, Jalan Raya Sanggingan, Ubud – Bali
SLENDERMAN
From the story of our ancestors to modern day golems, how has folklore shaped the way we see the monsters we imagine … and the monsters that might just be real?
With Sjón and Tim Molloy, Angela Meyer, Absurditas Malka
03 October 2014, 2:30 PM – 3:45 PM
Indus Restaurant, Jalan Raya Sanggingan, Ubud – Bali
NIGHT GUESTS
There are bedtime stories we cherish and those that keep us wide-eyed at night. Cosy up with some of the Festival's gifted storytellers as they weave their magic over Bridges' exquisite gastronomic treats, all facing a lush bamboo jungle. Sit back, sip on chilled wine and be entertained by tall tales and true.
With Sjón and Fiona McFarlane, Aline Davidoff, Debra Yatim, Ketut Yuliarsa, Lily Yulianti Farid
03 October 2014, 6:30 PM – 9:30 PM
Bridges Bali, Jalan Raya Ubud (near Museum Antonio Blanco) , Ubud – Bali
A WALK ON THE DARK SIDE
Take a walk on the dark side of the magical, mythical and surreal with two men from the distant islands of Iceland and New Zealand
With Sjón and Tim Molloy, comic book writer and illustrator
04 October 2014, 6:15 PM – 7:15 PM
Bar Luna Basement, Jl Raya Ubud (Casaluna Basement), Ubud – Bali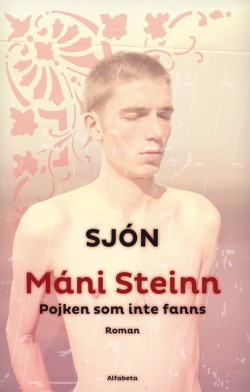 NEXT STOP: BOKMÄSSAN / THE 2014 GOTHENBURG BOOK FAIR
With two books out this year in Sweden, the novel Máni Steinn – Pojken som inte fanns and the poetry collection Stensamlarens sång, Sjón will take part in the 30th Gothenburg Book Fair at the end of September. Go here for information in Swedish.
Saturday, 27th of September, 14:00-15:00
POETRY READING
with Sjón, Ida Linde, Adrian Sângeorzan and Athena Farrokhzad
Venue: Rum för Poesi, R2
Organiser: Rámus Förlag
Sunday, 28th of September, 13:00-13:45
TURMOIL IN ICELAND
Sjón talks about Máni Steinn – Pojken som inte fanns (Moonstone – The Boy Who Never Was) with Swedish literary journalist Stefan Ingvarsson
Venue: J1
Organisers: The Icelandic Literature Center and Alfabeta Förlag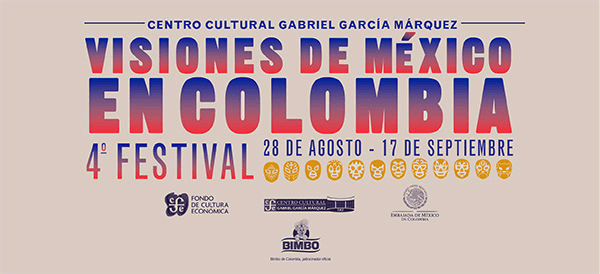 POETRY AND PROSE IN BOGOTA
During his visit to Bogota in Colombia, 1st to 5th of September, Sjón will take part in two festivals, the poetry festival LAS LÍNEAS DE SU MANO and the literature/arts festival VISIONES DE MEXICO EN COLOMBIA. Outside the festival programs Sjón will meet students and faculty at the Universidad de los Andes for a talk and discussion.
Tuesday, 2nd of September, 7pm
BIBLIOTECA DE LOS FUNDADORES DEL GIMNASIO MODERNO
Sjón reads his poetry at the opening of the Las Líneas De Su Manos festival
Wednesday, 3rd of September, 6pm
CENTRO CULTURAL GABRIEL GARCIA MARQUEZ
Sjón in conversation with poet and literary critic Luis Fernando Afanador.
Thursday, 4th of September, 10:30am
BIBLIOTECA DE LOS FUNDADORES DEL GIMNASIO MODERN
Sjón and Richard Gwyn from Wales discuss poetry with Jacobo Celnik.
SJÓN ON THE MOVE
Sjón will be busy visiting literature festivals and book fairs this autumn. Last week he was the guest of Louisiana Literature in Denmark where he shared the stage with Margaret Atwood in a discussion about sci-fi movies, myths, gene splicing and more. In the coming weeks and months you will find the traveling poet in Bogota, Gothenburg, Ubud, Calgary, Winnipeg, Vancouver, Thorshavn, Copenhagen, Oslo, Sofia and London.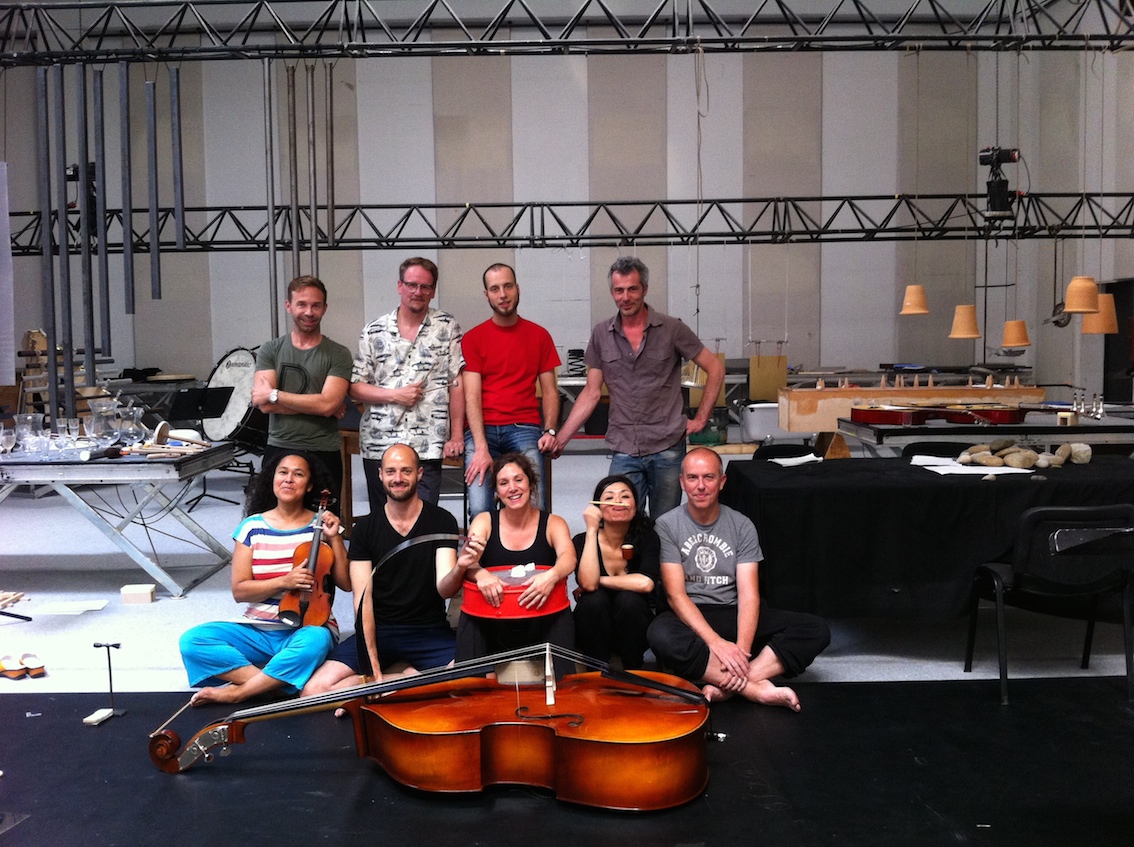 "SEVEN STONES" AN OPERA BASED ON SJÓN'S POEMS IN THE MAKING
Czech composer Ondrej Adamek and Sjón have been commissioned by the Festival d'Aix-en-Provence to write an opera based on Sjón's poems from his poetry collection The Song Of The Stone Collector and new material specially written for the project. The idea for the opera which will be called Seven Stones was born during their visit to the festival in 2012 and developed further during the first week of July this year in a workshop with choreographer Eric Oberdorff and scenographer Eric Soyer and the four singers who will be in the main roles, Shigeko Hata, Landy Andriamboavonjy, Nicolas Simeha and Anne-Emmanuelle Davy. All are seen in the picture from the workshop along with the stage direction assistant Jean-Francois Kessler. Premier will be at the festival in July 2016.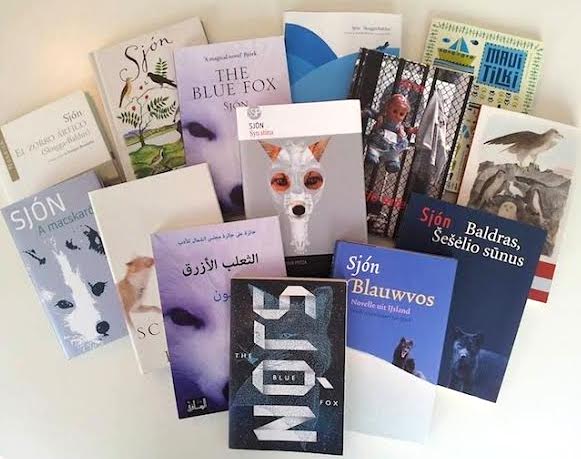 FOREIGN RIGHTS TO 'SKUGGA-BALDUR' SOLD IN 30 LANGUAGES !!!
With the Greek publishing house Nefeli buying the rights to 'Skugga-Baldur' (a.k.a. The Blue Fox) the number of languages Sjón's book has been sold to reaches thirty, making it one of the most widely read Icelandic literary novels of last decades. The rights have been handled by Trine Licht of the Licht&Burr agency in Copenhagen who has championed Sjón's work since 2004. Skugga-Baldur has now been published in 14 of the 16 major literary languages with Japanese and Hebrew on the horizon. Three cheers for the wonder of translation that allows a small novel written in a language spoken by few to speak to readers all over the globe!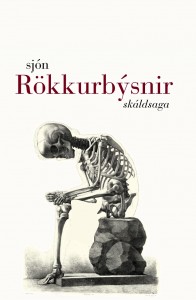 THE FINNO-UGRIC WORLD PREPARES FOR 'RÖKKURBÝSNIR'
The publishing houses Magvetö in Hungary and Like in Finnland have bought the foreign rights for 'Rökkurbýsnir' (From the Mouth of the Whale). Sjón's novel has already been sold to eleven countries – making the Finnish and the Hungarian editions the twelfth and the thirteenth – where it has been met with critical claim and nominations for literary prizes.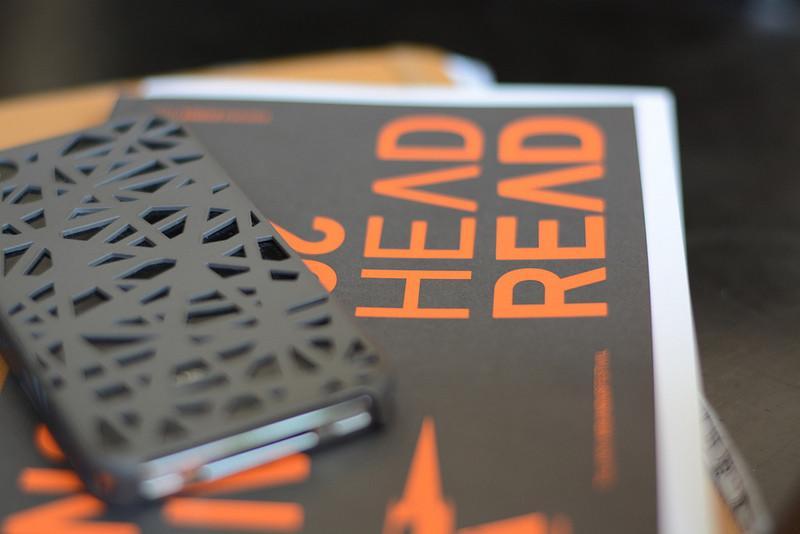 The HEADREAD Festival in Tallinn is the next stop for Sjón
HeadRead is a literary festival in Tallinn from 28th of May to 1st of June, bringing together writers from Estonia and abroad to spreading the message of the written word. A.S. Byatt, John Burnside, Jaan Kaplinski, John Banville, Lionel Shriver, Sjón and more will no doubt speak many a word of wisdom and wit about life and literature.

31/05 /15:00
Sjón in conversation with his translator and journalist Askur Alas
Estonian Writers' Union
Harju 1 – Tallinn
For the whole program go here.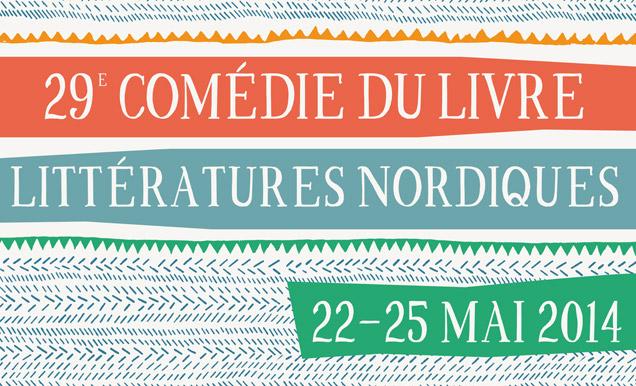 SJÓN TAKES PART IN 'COMÉDIE DU LIVRE' IN MONTPELLIER
Apart from the interview and the panel with his Nordic colleagues Sjón will be around for book signings and talks with his readers.
Friday, the 23rd of May
GRAND ENTRETIEN LITTÉRAIRE AVEC SJÓN
11:30-12:30. A Literary Interview
Moderator: Catherine Pont-Humbert
Auditorium de La Panacée
Saturday, the 24th of May
AUX LISIÈRES DU FANTASTIQUE
18:00-19:30. "The edges of fantastic"
Sjón, Johanna Sinisalo and Lars Saabye Christensen
Moderator: Oriane Jeancourt
Salle Einstein, Corum
Go to the festival website for more information.
………….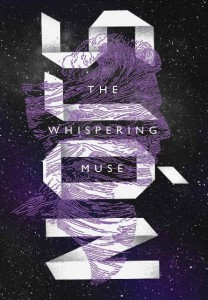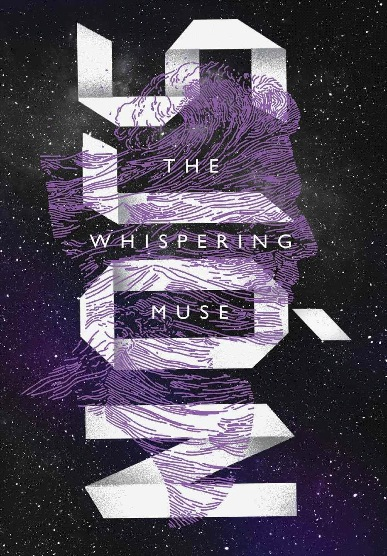 ..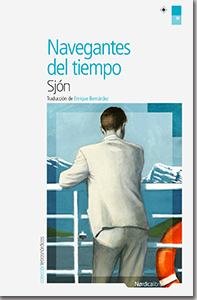 SJÓN WRITES ABOUT THE WHISPERING MUSE FOR THE NEW YORKER
As The Whispering Muse is published in paperback by FSG in the USA, and under the title Navegantes del tiempo by Nórdica Libros in Spain, Sjón has written an essay on the origins of the novel for The New Yorker. Read it here.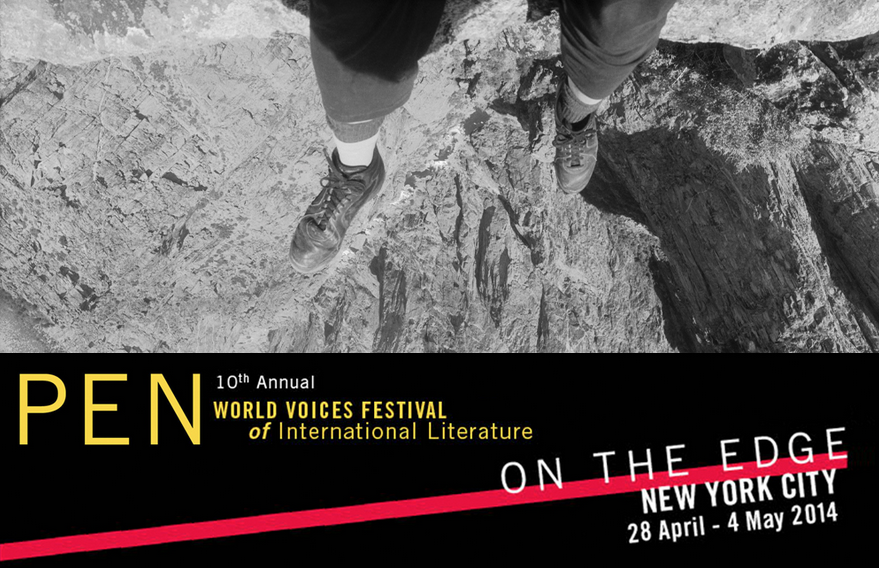 SJÓN TAKES PART IN THE WORLD VOICES FESTIVAL IN NEW YORK
PEN AMERICA's great annual literary festival takes place all over New York City from the 29th of April to the 4th of May. The list of events and authors is amazing and Sjón's participation is as follows:
Wednesday, April 30, 2014, 7:00pm
The Library, the Public Theater 425 Lafayette Street, New York, NY 10003
With Siri Hustvedt, Geert Mak and Josef Winkler
Saturday, May 03, 2014, 8:00pm
Invisible Dog 51 Bergen Street, Brooklyn, NY 11201
With Suzanne Brøgger, Francine Prose, Téa Obreht, Judith Thurman and Linn Ullmann
Sunday, May 04, 2014, 2:30pm
Frederick P. Rose Auditorium, The Cooper Union 41 Cooper Square (Third Avenue at 6th Street), New York, NY
With Osama Alomar and Lydia Davis
For more information about the festival see here.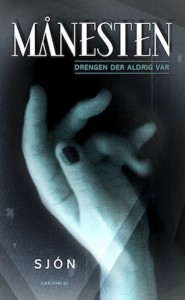 MÅNESTEN – DRENGEN DER ALDRIG VAR SHOWERED WITH STARS!
The Danish edition of Sjón's latest novel receives much praise in Denmark, six star reviews and shouts like: "Novel of the Year!". Sjón will visit Denmark in the autumn for readings and talks at the Louisiana.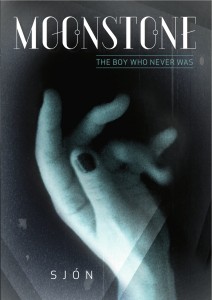 LONDON BOOK FAIR 2014 SPECIAL
A brochure about Sjón's new novel Moonstone – The Boy Who Never Was can be downloaded here. The foreign rights have already been sold to Farrar, Straus and Giroux in the USA, S. Fischer Verlag in Germany, de Geus in the Netherlands, Rivages in France, Dybbuk in the Czech Republic, C&K Forlag in Denmark, Alfabeta in Sweden and LIKE Kustannus in Finland. The foreign rights are handled by Trine Licht at the Licht-Burr Literary Agency. For contact information regarding the foreign rights of Sjón's works go here.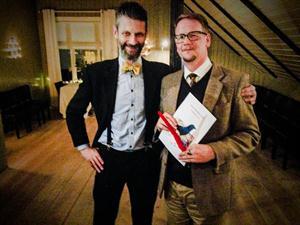 MOONSTONE IS AWARDED TWO MORE LITERARY PRIZES
Sjón's latest novel Moonstone – The Boy Who Never Was has received the DV Newspaper Literary Prize as the best novel of the year and The Red Raven's Feather for 'the most curious sex scene' in a book published in Iceland in 2013.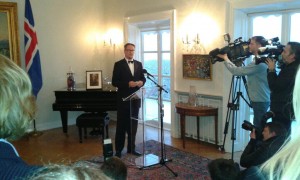 SJÓN RECEIVES THE ICELANDIC LITERARY PRIZE
On the 30th of January Sjón's novel Moonstone – The Boy Who Never Was was awarded the most prestigious literary prize in Iceland. In the photo Sjón faces the press as he gives a thank you speech during the ceremony held at the president's residence Bessastaðir. Moonstone has been a runaway success in Iceland in terms of sales and reviews, it will be published in Danish and Finnish in March and Swedish in the autumn. The English, German and French translations are due in 2015.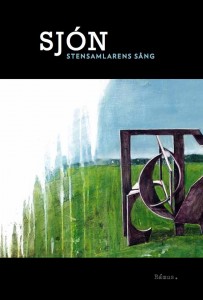 STENSAMLERENS SÅNG
Sjón's first collection of poetry in Swedish will be out in spring, published by Rámus Förlag and translated by John Swedenmark. Because of this Sjón will be appearing at the Umeå Internationella Litteraturfestival from 13th to the 15th of March and in Gothenburg and its neighboring cities from the 31st of March to the 3rd of April.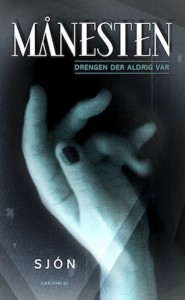 MOONSTONE ON THE MOVE!
Moonstone – The Boy Who Never Was has been shortlisted for 'The Icelandic Literary Prize', chosen as 'The Novel of the Year' by the Icelandic Bookseller's Association and picked up by three more international publishers with Farrar, Straus and Giroux in the USA, S. Fischer Verlag in Germany and Rivages in France joining Alfabeta in Sweden, C&K Forlag in Denmark and LIKE Kustannus in Finland.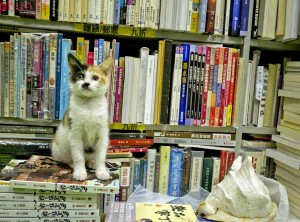 SJÓN IN SOUTHEAST ASIA AND MUNICH
Sjón will be the guest of the ever growing Hong Kong International Literary Festival and the well established Singapore Writers Festival this November. For his appearance in Hong Kong go here. For his appearance in Singapore go here. This is a unique opportunity for readers and scholars of the area to meet the Icelandic author for lectures and discussions on all things "Sjónish" from his encounter with the folkloric Furry Trout to his sharing a country house with Lars von Trier.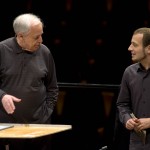 And on the 15th of November Sjón will take part in the German premier in Munich of Ondrej Adamek's composition Kameny based on Sjón's poem an attempt to resuscitate du'a khalil aswad. Time and place can be seen here.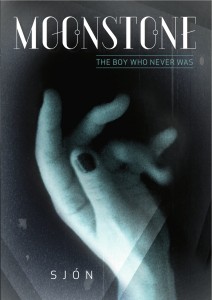 FRANKFURT BOOK FAIR 2013 SPECIAL
Now you can download a brochure about Sjón's new novel Moonstone – The Boy Who Never Was here. The foreign rights have already been sold to C&K Forlag in Denmark, Alfabeta in Sweden and LIKE Kustannus in Finland by Trine Licht at the Licht-Burr Literary Agency. For contact information regarding the foreign rights of Sjón's works go here.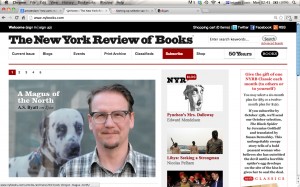 A MAGUS OF THE NORTH
A.S. Byatt writes a wonderful essay on Sjón's works and ideas in the October 10 issue of New York Review of Books
It begins with the words: "Every now and then a writer changes the whole map of literature inside my head. The most recent has been the Icelander Sjón, whose work is unlike anything I had read, and very exciting." Read the whole essay here.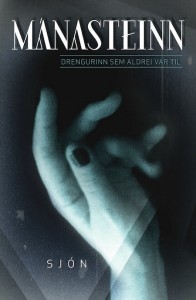 STOP THE PRESS!
A new novel by Sjón will be published in Iceland the coming fall
Mánasteinn — Drengurinn sem aldrei var til (Moonstone — The Boy Who Never Was) is Sjón's first novel since the acclaimed From The Mouth Of The Whale in 2008. It will be published by his Icelandic publisher JPV in November. The Icelandic cover text says:
The year is 1918 and from Reykjavik the erupting volcano Katla can be seen coloring the sky night and day. Life in the small capital carries on as usual despite the natural disaster, shortage of coals and the Great War that still rages in the big world.
The sixteen year old kid Máni Steinn lives for the movies. Asleep he dreams the pictures in variations where the tapestry of events is threaded with strands from his own life. Awake he lives on the outskirts of society. But then the 'Spanish influenza' epidemic comes ashore and forces thousands of the towns people into the sick bed, killing hundreds.
The shadows of existence deepen. The black wings in Máni Steinn's breast beat faster. A chilling draught blows between worlds in a place where life and death, reality and imagination, secrets and revelations jostle for dominance.
THE FSG BOOK LAUNCH AT SCANDINAVIA HOUSE IS NOW ONLINE
A transcript of Björk's praise of her old friend Sjón and her humorous expose of his wild surrealist years is to be found here.
A transcript of Sjón's conversation with Hari Kunzru is to be found here.
THE REVIEWS ARE ROLLING IN (AND SOME INTERVIEWS AS WELL)
Sjón's book tour of the US West Coast and the book launch in New York City was a great success with good attendance at his events in the various book stores and academic settings. And to the pleasure of his editor at FSG it resulted in some nice interviews on top of the good reviews that followed the release of the three books. (Photo by Steve Rhodes shows Sjón in serious storyteller mode at the Booksmith in San Fransico.)
REVIEWS
The Globe and Mail in Toronto
The Slate Book Review
The Bookslut
The Wall Street Journal
INTERVIEWS
Newsweek/The Daily Beast
The Paris Review story on Sjón's, Björk's and Hari's NY event
The Coffin Factory
………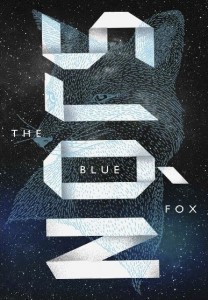 .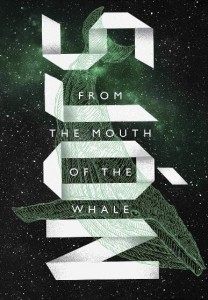 .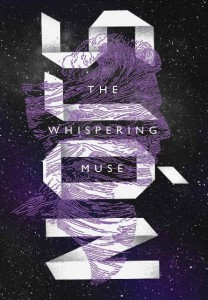 US TOUR 2013
To celebrate the publication of three of his novels in the US, by Farrar, Straus and Giroux, Sjón goes on a reading tour of the West Coast and visits New York for a singular book launch event.
Richard Hugo House, Seattle, Tuesday, April 30, at 7:00 pm
In talk with Ryan Boudinot. Musical intervention by the Redwood Plan.
See more here.
Powell Books, Portland, Wednesday, May 1 at 7:30 pm
Author talk and booksigning. See more here.
Hilton SF Financial District, San Francisco, Friday, May 3 at 2:00 pm
In talk with Vendela Vida. See more here.
The Booksmith, San Francisco, Friday, May 3 at 7:30 pm
Author talk and booksigning. See more here.
Hilton SF Financial District, San Francisco, Saturday, May 4 at 1:30 pm
Panel discussion with Nordic colleagues Hanne Ørstavik, Steve Sem-Sandberg, Naja Marie Aidt and Rosa Liksom. See more here.
UC Santa Barbara, Santa Barbara, Monday, May 6 at 3:30 pm
In talk with professor Helen Morales. See more here.
Scandinavia House, New York, Thursday, May 9 at 7:00 pm
Book launch event. Sjón introduced by Björk. Talk moderated by Hari Kunzru.
See more here.
 ………….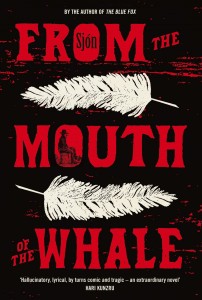 ..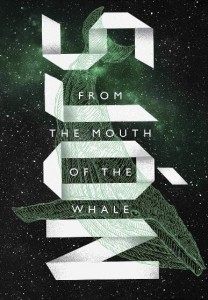 STOP THE PRESS!
From the Mouth of the Whale has been shortlisted for the International IMPAC Dublin Literary Award. Read all about it here.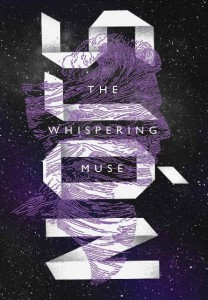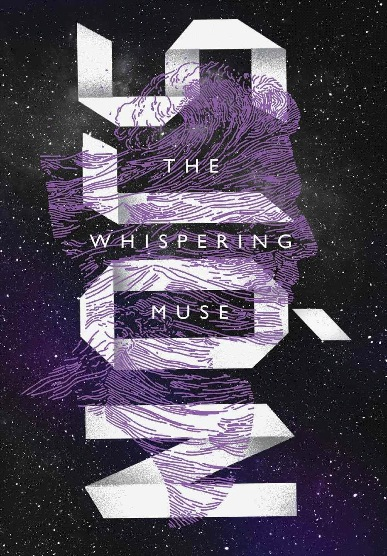 A marine fable of rare beauty and originality
Two excellent reviews of The Whispering Muse have appeared this month. One in World Literature Today, see here, and the other in The Quarterly Conversation, see here.
The 29th of January will see a world premiere by the Ensemble Intercontemporain and the SWR Vokalensemble Stuttgart of a new composition by the Czech composer Ondrej Adamek to one of Sjón's 'stone' poems.
The piece is called 'kameny' and the performance takes place in the Cité de la Musique in Paris at 20:00 hrs. The British composer George Benjamin conducts. Read more on the home page of the Ensemble Intercontemporain, here.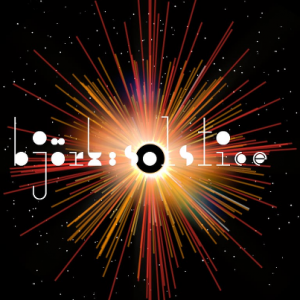 A new app featuring the song Björk wrote to Sjón's poem 'solstice' is out as a free and jingling, interactive christmas card.
Find it in the iTunes store, here.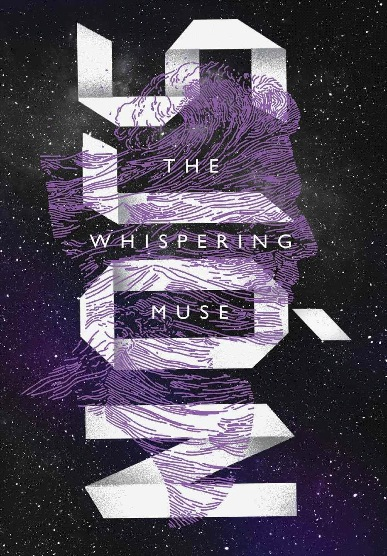 The covers for the Farrar, Straus & Giroux editions are in!
Next May FSG will publish The Whispering Muse in a hardback edition and Sjón's other two novels translated into English, The Blue Fox and From The Mouth Of The Whale, will simultaneously be published as paperbacks.
………….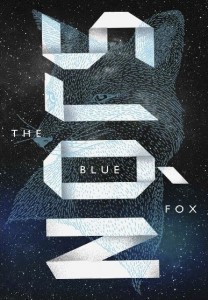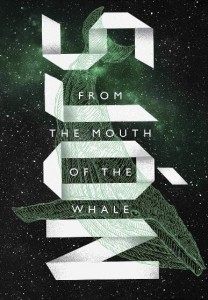 Augu mín sáu þig/Tavo Akys Maté Mane/Made in Secret has been adapted for a puppet and object theatre in Vilnius. Adaption and direction is by Karolina Žernytė, music by Raimundas Eimontas, and the director herself performs with Rokas Petrauskas. The premiere is on the 26th of October in a performance venue named Menų spaustuvė/The Arts Printing House. See here.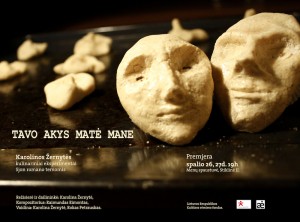 This is the second time Sjón's novel has been adapted for theatre. The first was a radio adaption made for RÚV (The Icelandic National Broadcasting Service) that in 2009 became a finalist for the Prix Europa, Radio Arts Prize.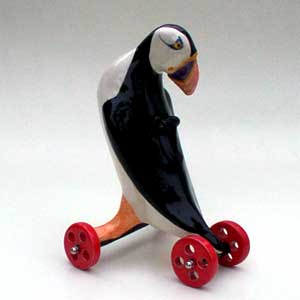 The White Review interviews Sjón in its latest online edition.
The best-tasting puffin is soaked overnight in milk. 'Then give the milk to the cat', says Sjón. Read more about literature and exotic cooking here.
"Sjón is a magpie, taking myths and stories from disparate times and places, and weaving them together.  The results are not whimsical – Sjón does not shy away from unpleasant truths, either in this world or the realms of myth – and there is a fierce intelligence behind the genial, seemingly rambling narratives."
Kind words for "The Whispering Muse" from Lucy Dallas' review in the 7th of September issue of The Times Literary Supplement. Read it here.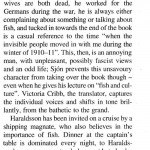 The acclaimed Somali novelist Nuruddin Farah names Sjón's "The Blue Fox" as his "Book of a Lifetime" when asked by The Independent newspaper.
See his article here.
"In tight, sharp and, at times hypnotic, prose, Sjon mixes Greek legends with Icelandic myth to create a starkly original fable of his own"
"The Whispering Muse" is reviewed in the pan-European magazine Cafe Babel. Read it in English, German, French, Italian, Spanish or Polish.
BREAKING NEWS!
The great American publishing company Farrar, Straus and Giroux has acquired the U.S. and Canadian English rights to Sjón's latest three novels with plans to publish them in the late spring of 2013 with "The Whispering Muse" as a masthead.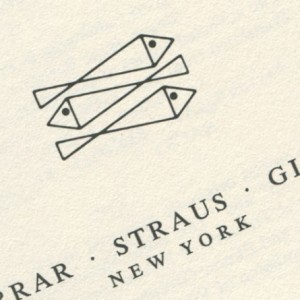 "A playful mixture of myth and fish from a unique Icelandic voice …"
In The Guardian "The Whispering Muse" receives a warm recommendation from Michael Faber an author who more than knows his way on the borders of the fantastic and the real. Read here.
Upcoming events in the UK this summer, where Sjón talks about his novel "The Whispering Muse" that has just been published by Telegram Books:
Worlds Literature Festival, Norwich, 22nd of June at 2 PM. See here.
London Literature Festival, Southbank, 6th of July at 6:30 PM. See here.
Edinburgh International Book Festival, 13th of August. More soon. 
Sjón has been in the UK talking about "The Whispering Muse".
On the 9th of June Sjón was at the Hay Festival with Madeilen Miller, author of  "The Song of Achilles" talking to Jim Naughtie about myths and why they matter. On the 11th of June he visited the wonderful Bath bookshop Mr. B's Emporium and gave a talk on how he came to write "The Whispering Muse". And on the 12th of June he met up with A.S. Byatt who recently published a marvelous retelling of the Nordic myths – Ragnarök – and the ever fertile Adam Thirlwell at the London Review Bookshop in London where the talk was also myths and how they inspire contemporary writing and thought. (As seen in the photo above. © artificebooks.wordpress.com.)
In May Sjón will be in AUSTRALIA as a guest of the Wheeler Centre in Melbourne and the Sidney Writer's Festival.
On the 14th he will be in Melbourne and share the stage with Roddy Doyle as a part of the "10–Ten Writers, Five Double Bill" series: See here.
In Sidney he will take part in different events, among them a discussion about his work in different fields on the 17th and a panel discussion on myths, with American novelist Jesmyn Ward, on the 19th.
STOP THE PRESS!
"From the Mouth of the Whale" has been shortlisted for the Independent Foreign Fiction Prize 2012!
The  £10.000 prize is divided between author and translator, in this case Sjón and the marvelous Victoria Cribb, should they be lucky. This year six books translated from German, Icelandic, Chinese, Hebrew and Italian are nominated, among them are Umberto Eco's "The Prague Cemetary" and Yan Lianke's "Dream of Ding Village". See the whole list of nominations here.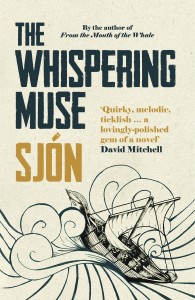 "The Whispering Muse" (Argóarflísin) will be published on the 11th of June by Telegram Books in the UK. In his kind endorsement of the book the novelist David Mitchell says:
"THE WHISPERING MUSE is a quirky, melodic, ticklish, seamlessly-translated, lovingly-polished gem of a novel. Sjón's work deserves space on any self-respecting bookshelf of European fiction." (Order it here.)
"Something strange and wonderful has washed up on our shores for these long winter's nights."
So begins a splendid review about "From the Mouth of the Whale" in the Washington Post.
British Kashmiri author Hari Kunzru names "From the Mouth of the Whale" as his book of the year in an interview with the Booktrust
Read the whole interview with Hari about his own great novel "Gods Without Men", aliens, deserts and gods in search of humans on the Booktrust's website.
"A macskaróka" – as "Skugga-Baldur" is called in Hungarian – is chosen by a jury of literary critics as the fourth most interesting new translation published in Hungary in 2011.
If your skills in the Hungarian language allow you can read all about it in the online version of the current affairs magazine Magyar Narancs.
"From the Mouth of the Whale" is a fascinating, unsettling experience and Victoria Cribb is to be commended for capturing the author's unique voice in her English translation
Or so it says in a glowing review of both book and translation in Publishing Perspectives.
"From the Mouth of the Whale" is one of The Scotsman's Books of the Year, chosen by Nick Barley, director of the Edinburgh Book Festival
"Wild, hallucinatory and bleak, From the Mouth of the Whale, by Icelandic novelist and poet Sjón, is one of the most captivating and challenging books I read this year." More in The Scotsman.
The foreign rights of "The Blue Fox" (Skugga-Baldur) are sold to China.
One of China's biggest publishing house of foreign fiction, Yilin Press in Beijing, has aquired the rights to publish Sjón's award winning novel in Chinese.
"From the Mouth of the Whale" is reviewed in the Publishers Weekly
According to the Publishers Weekly "From the Mouth of the Whale" is "a blithe, rhapsodic novel […] a work charged with lyrical energy and metaphysical purpose".
THE FRANKFURT BOOK FAIR
Sjón took part in diverse events at the Frankfurt Book Fair between
the 13th and 16th of October as Iceland was this year's guest country of honor.
"Ásgerður Júníusdóttir and Sjón in der Blaue Sofa"
Interview on the ZDF about "Das Gleißen der Nacht", poetic farmers and other things Icelandic, crowned with Ásgerður singing "Draumalandið" and "Litla flugan".
"Icelandic Author Sjón on Myths and Crackpot Theories"
A Book Fair interview with the international trade magazine Publishing Perspectives.