NEOARCTIC

A staged oratorio in twelve songs, twelve soundscapes, twelve landscapes for one planet. Written with composers Andy Stott and Krists Auznieks. Produced by Hotel Pro Forma and directed by Kirsten Dehlholm. Performed by the Latvian Radio Choir with conductor Kaspars Putnins.
Premiered in Riga and Copenhagen autumn 2016.
FOLIE À DEUX
An opera written with English composer Emily Hall.
Premiered by the Mahogany Opera in London in summer 2015.
RED WATERS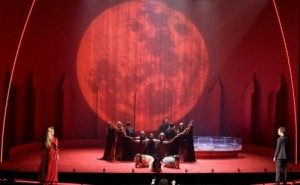 An opera co-written with Lady & Bird (Keren Ann and Barði Jóhannsson).
Directed by Arthur Nauzyciel for the CDN Orleans.
Premiered in Rouen, November 2011.
THE MOTION DEMON
An opera by Sjón and Steingrímur Rohloff, inspired by the works of Stefan Grabinski.
Premiered by Figura Ensemble in Copenhagen, March 2011.
TALES FROM A SEA JOURNEY

A play by Sjón and the NIE Theatre.
Premiered in Dramatikkens Hus in Oslo, January 2011.
UFSAGRÝLUR (Gargoyles)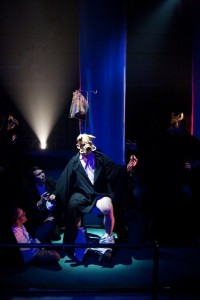 A play by Sjón.
Premiered by Lab Loki in Hafnarfjörður, February 2010.
English translation available upon request. 
SKUGGALEIKUR (Shadow Play)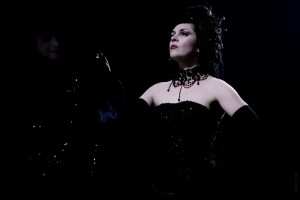 An opera by Sjón and Karólína Lárusdóttir, based on the short story by H. C. Andersen.
Premiered by Strengjaleikhúsið in Reykjavík, November 2006. Nominated for the Nordic Council Music Prize in 2008.