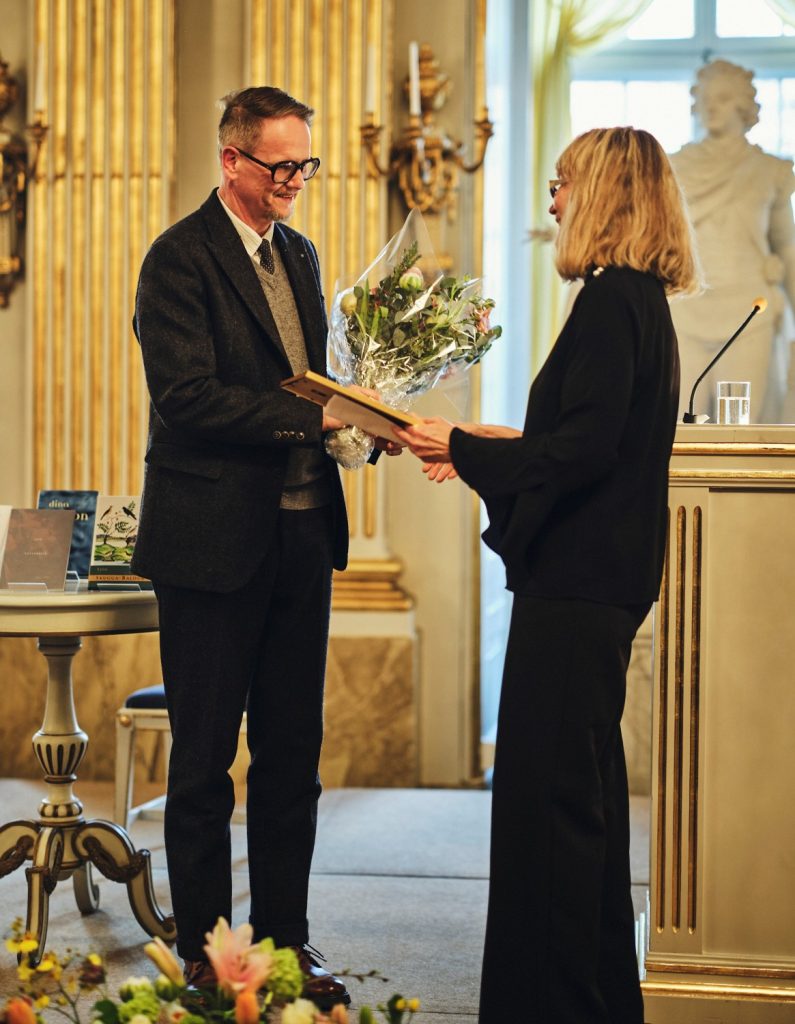 SJÓN ACCEPTS THE NORDIC PRIZE FROM THE HAND OF ELLEN MATTSON, DIRECTOR OF THE SWEDISH ACADEMY, AT A CEREMONY IN THE ACADEMY'S FESTIVE HALL IN STOCKHOLM.
Read the academy's motivation (in Swedish) and Sjón's thank you speech (in English) here.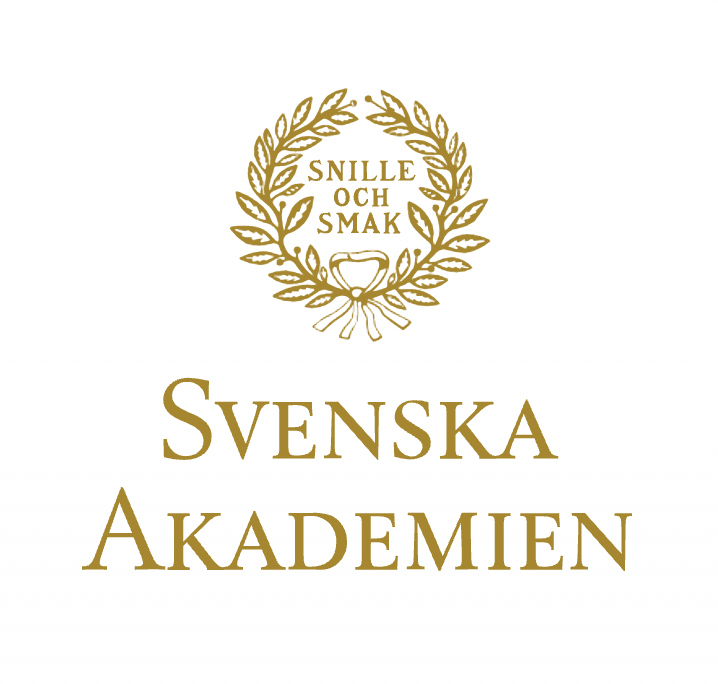 SJÓN IS AWARDED THE SWEDISH ACADEMY'S NORDIC PRIZE 2023
Svenska Akademien, has announced that Sjón is awarded it's prestigious Nordic Prize, the academy's second biggest prize after the Nobel Prize. The award goes to a Nordic author who's body of work is a meaningful contribution to the fields covered by the academy's interests, literature, philosophy and scholarship. Authors who have been honoured with the prize before Sjón, include Thomas Tranströmer, Inger Christensen, Karl Ove Knausgård, William Heinesen, and Sofie Oksanen.

The award ceremony takes place in Stockholm on the 12th of April.

The SA's press release can be found here in Swedish.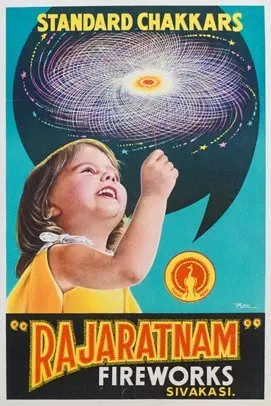 HAPPY NEW YEAR 2023 !!!
Sjón wishes the world and all in it peace and prosperity in the year 2023.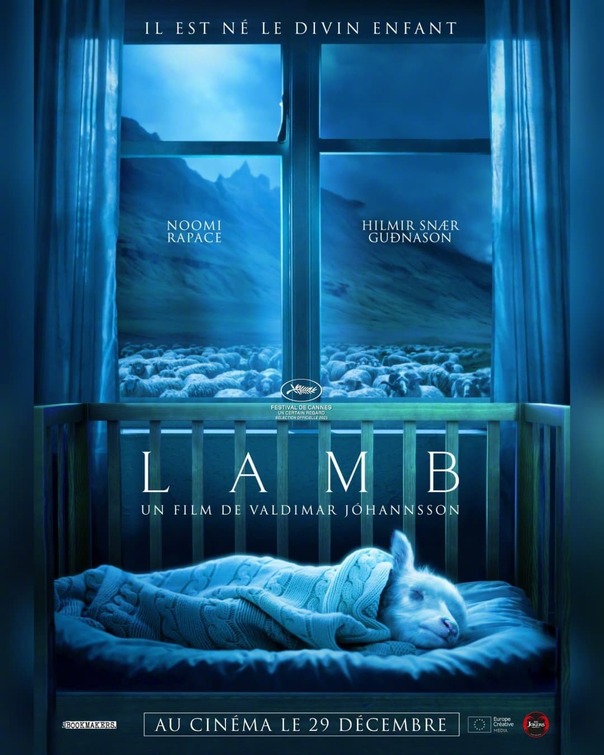 LAMB WINS THE NORDIC COUNCIL'S FILM PRIZE 2022
The film Lamb (Dýrið) has been awarded the Nordic Council Film Prize 2022, making Sjón the first person to receive the prestigious Nordic prize in two categories after being awarded the book prize in 2005 for Skugga-Baldur (The Blue Fox). He shares the 40.000 $ prize with the film's director Valdimar Jóhannsson and two of its producers.

In its rationale the jury said: "The highly original story explores classic themes of man's interaction with mother nature and the consequences of defying her forces. It also deals with the beauty and brutality of parenthood and the extreme measures we may take to protect the happiness we feel entitled to."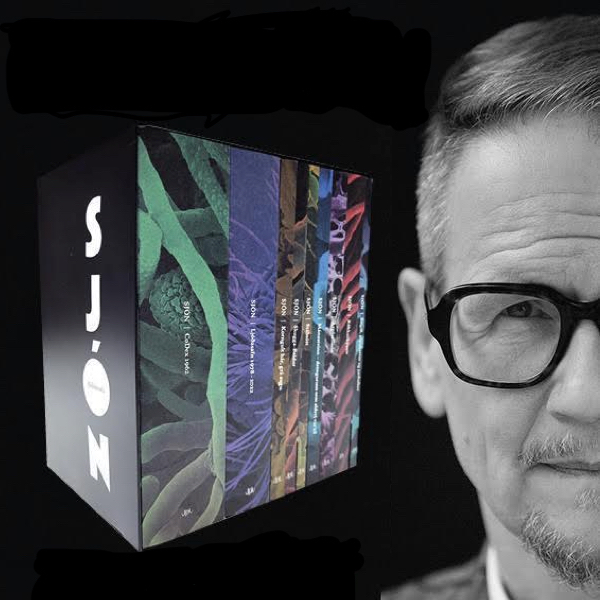 A NEW GORGEOUS ICELANDIC EDITION OF SJÓN'S BOOKS IS OUT
A new edition of Sjón's published books is out on the 6th of October from Forlagið in Iceland.
Each book comes with a new afterword by Anne Carson (The Blue Fox), Alberto Manguel (CoDex 1962), Marina Warner (The Whispering Muse), Ásta Kristín Benediktsdóttir (Moonstone – The Boy Who Never Was), Sverrir Norland (Angel, Top Hat and Strawberries), John Swedenmark (Poems 1978-2022), Ástráður Eysteinsson (From The Mouth of The Whale), Jón Karl Helgason (Night of Steel) and Sjón (Red Milk). The amazing design is by Alexandra Buhl.
This is a limited edition so Sjón completists need to hurry up to secure their copies.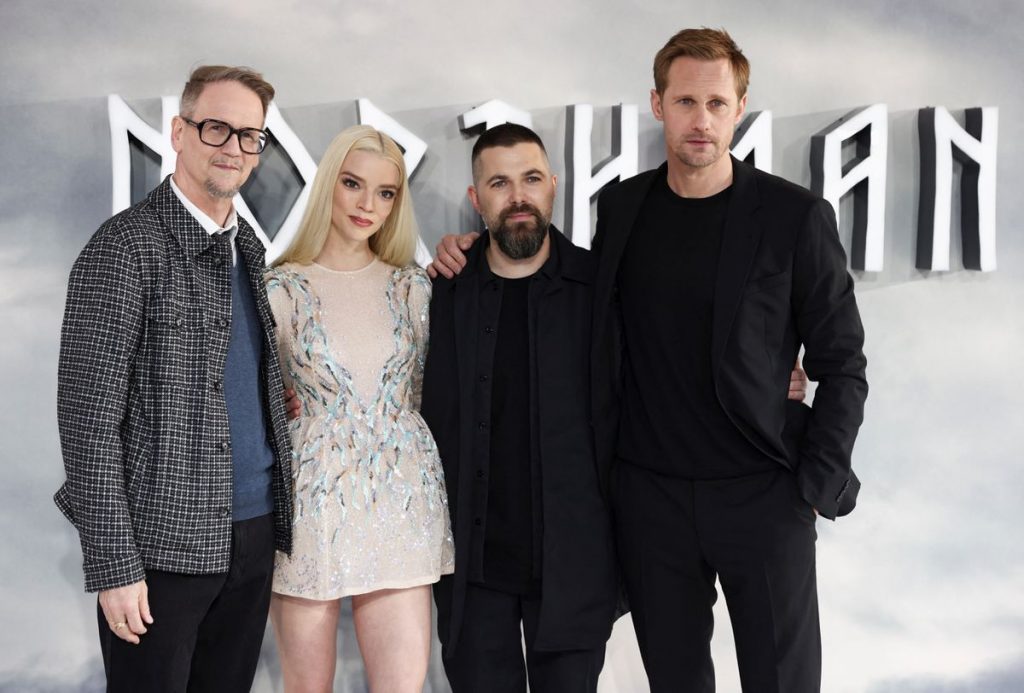 THE NORTHMAN IS PREMIERED IN LONDON
The Northman had its white carpet premiere in London on the 8th of April.

Sjón was present with Robert Eggers, Anya Taylor-Joy and Alexander Skarsgård.

The film received glowing reception in the UK press, spearheaded by Peter Bradshaw's five star review in The Guardian:

"The Northman is a horribly violent, nihilistic and chaotic story about the endless cycle of violence, the choice between loving your friends and hating your enemies – which turns out to be no choice at all, and the thread of fate down which masculinity's delicious toxin drips. It's entirely outrageous, with some epic visions of the flaring cosmos. I couldn't look away."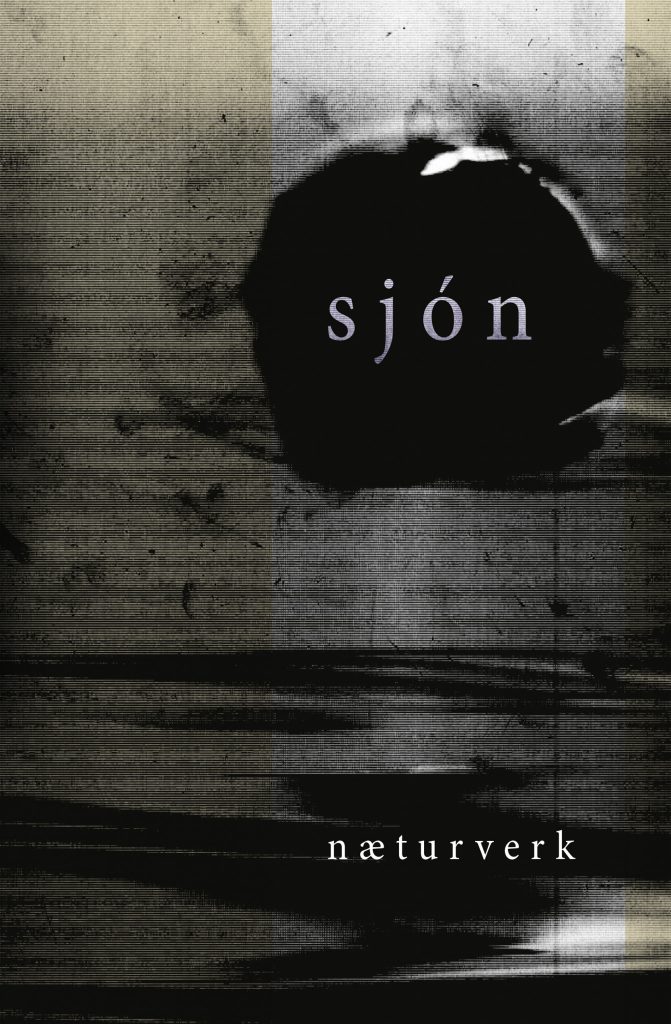 NÆTURVERK — SJÓN'S NEW COLLECTION OF POETRY IS OUT
28th of March saw the publishing of Sjón's first poetry collection in seven years.
næturverk (nightwork) features poems, shorter prose and fables and its title poem gives the flavour of what readers can expect, something dark, contemplative and sweetly painful:
nightwork
when we came in over the persian gulf
the moon hitched a ride with the airplane
from where I sat in the window seat
I saw its reflection in the white wing
a moment later the bright spot had
vanished and the welded metal as well
*
this story is one of thousand and one
which I am in a hurry to record before
I myself disappear into a night where fade
moonlight and a lost wing are waiting for me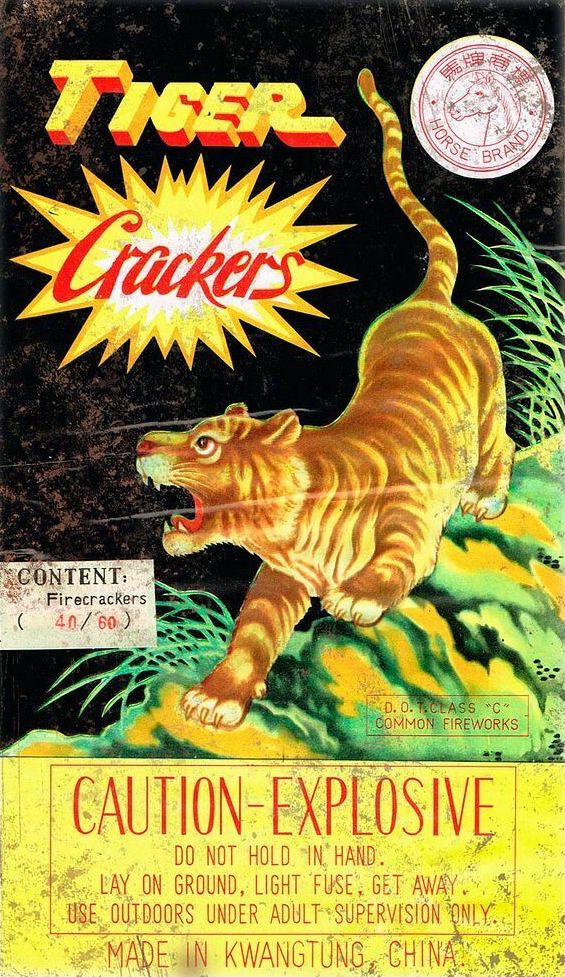 HAPPY NEW YEAR 2022 ! ! !
Sjón sends his readers, friends, collaborators, neighbours and family warmest wishes for a Happy New Year. May 2022 bring you all peace and prosperity.

It is the Chinese astrological year of the TIGER, meaning that it is the year of Sjón and his peers born in 1962. So, expect fireworks throughout their sixtieth anniversary.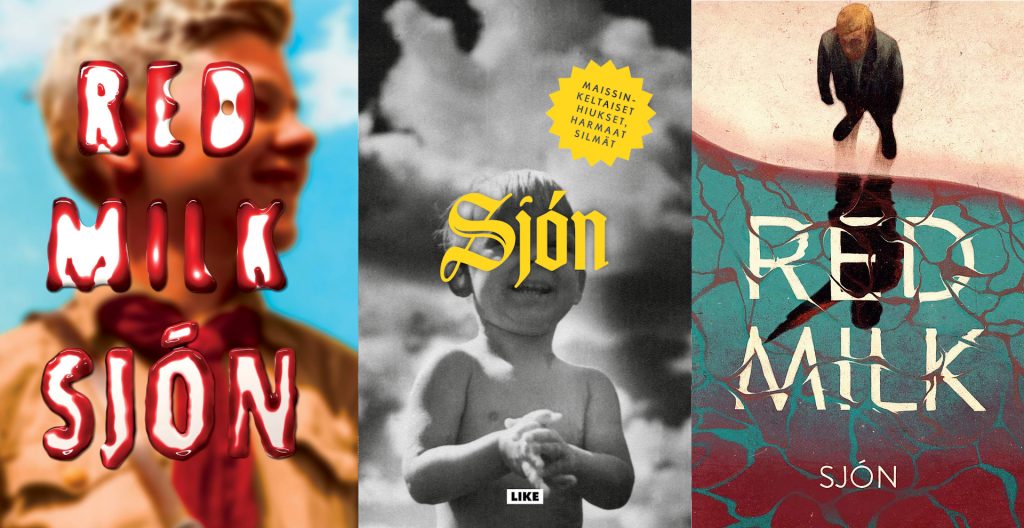 MCDxFSG, LIKE AND SCEPTRE OFFER THE THIRSTY "RED MILK"
The two English editions of Korngult hár, grá augu will be published in the translation by Victoria Cribb in May in the UK/Australia/NZ (Sceptre) and in September USA/Canada (MCDxFSG) while the Finnish edition in the translation of Tuomas Kauko is out in March. Here are the three very different (but thematically linked) covers.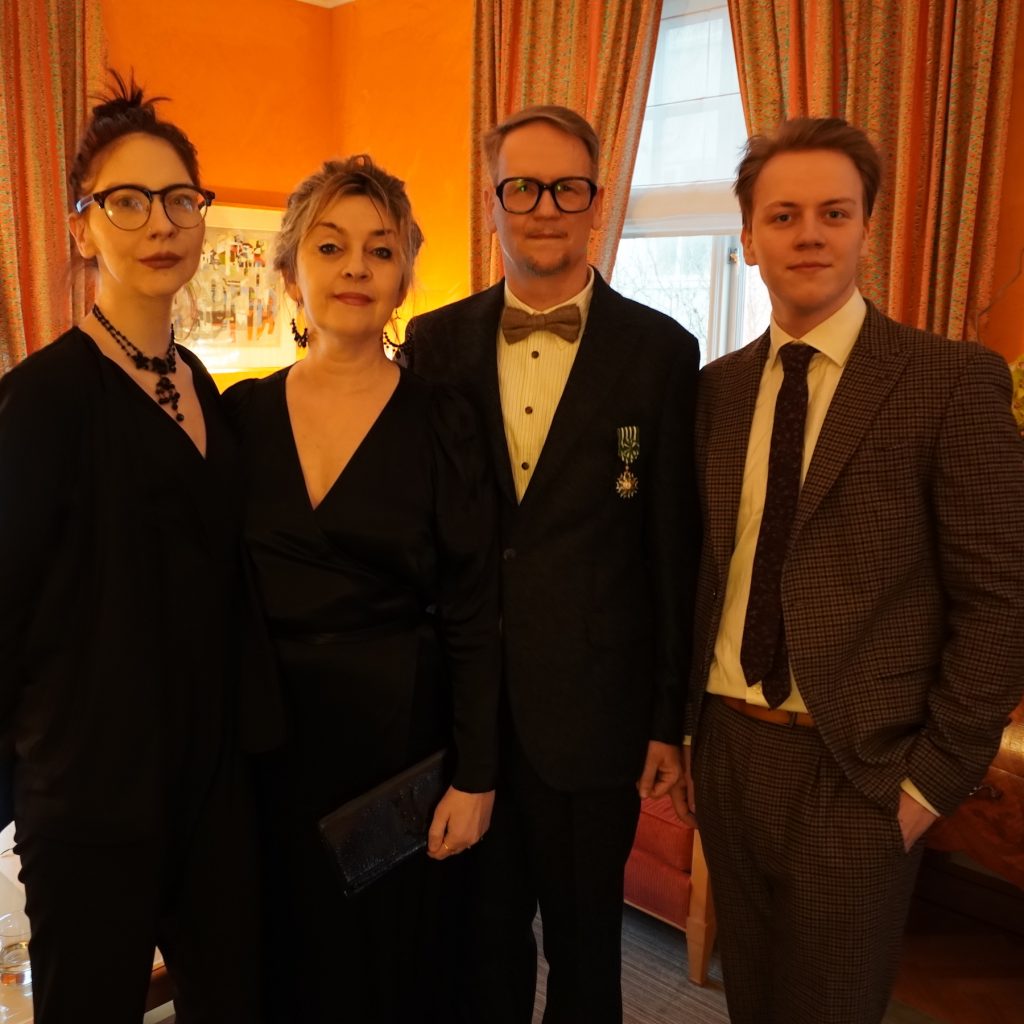 SJÓN BECOMES AN OFFICIER D'ORDRE DES ARTS ET DES LETTRES
Sjón has been awarded the highest honour the French Republic bestows on people for their merits in the field of culture. In a ceremony at the residence of the French ambassador to Iceland, Graham Paul, he received a medal designating him as an 'officer' of the prestigious order.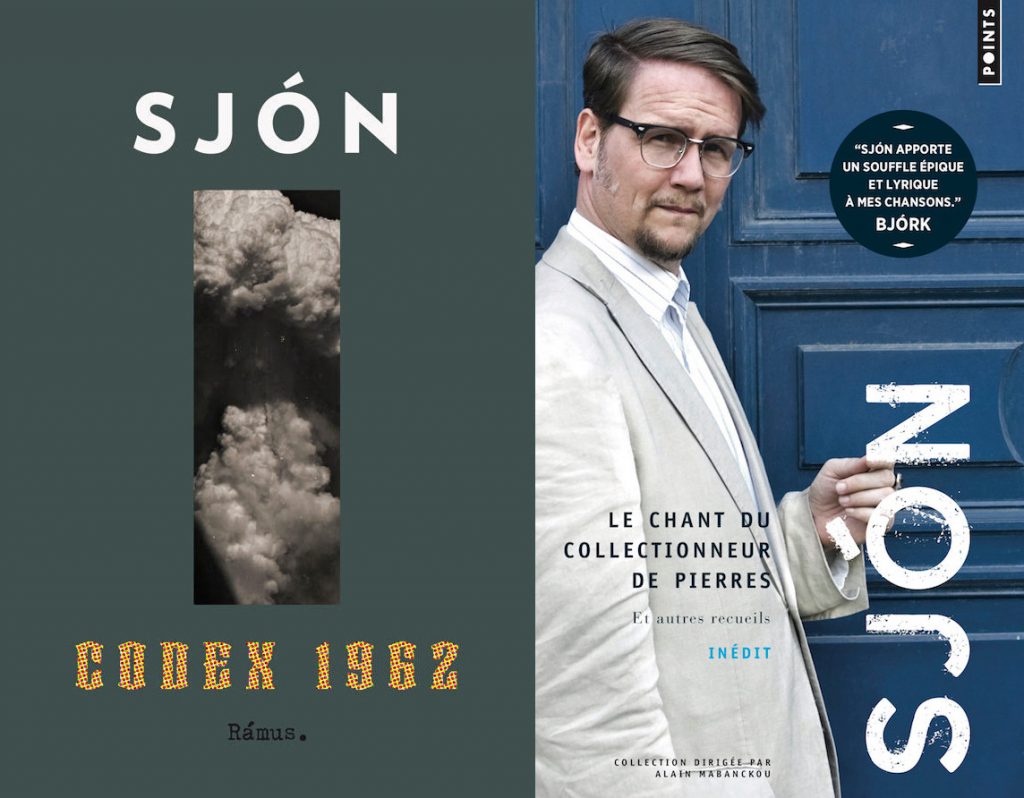 A COLLECTION OF POETRY IN FRENCH AND A SWEDISH CODEX 1962
Despite the pandemic Sjón's books keep being published in new languages. Next up are the French edition of his three latest poetry collections that is on its way from Editions Point in Paris and the Swedish edition of CoDex 1962 from Rámus Förlag in Malmö. Later in the year Sjón hopes to be able to visit both places for readings and meetings with readers.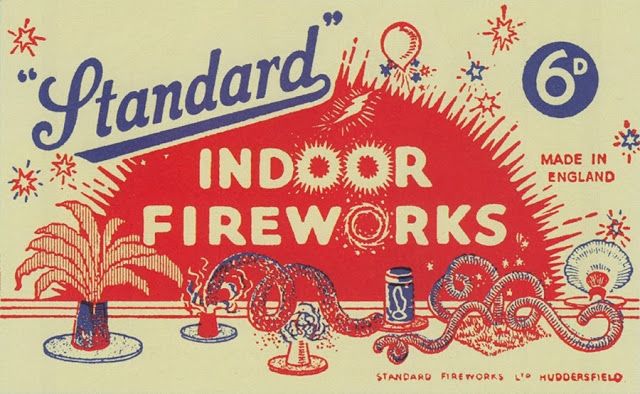 H A P P Y N E W Y E A R 2 0 2 1 ! ! !
With the hope that 2021 becomes a more peaceful and prosperous year than the one that has left us, Sjón sends his readers, friends, collaborators, neighbours and family warmest wishes for a Happy New Year. It is also the Chinese year of the OX, so remember to tread carefully on the ox's stomping grounds. This years fireworks match the fact that many of us will remain indoors for a while longer.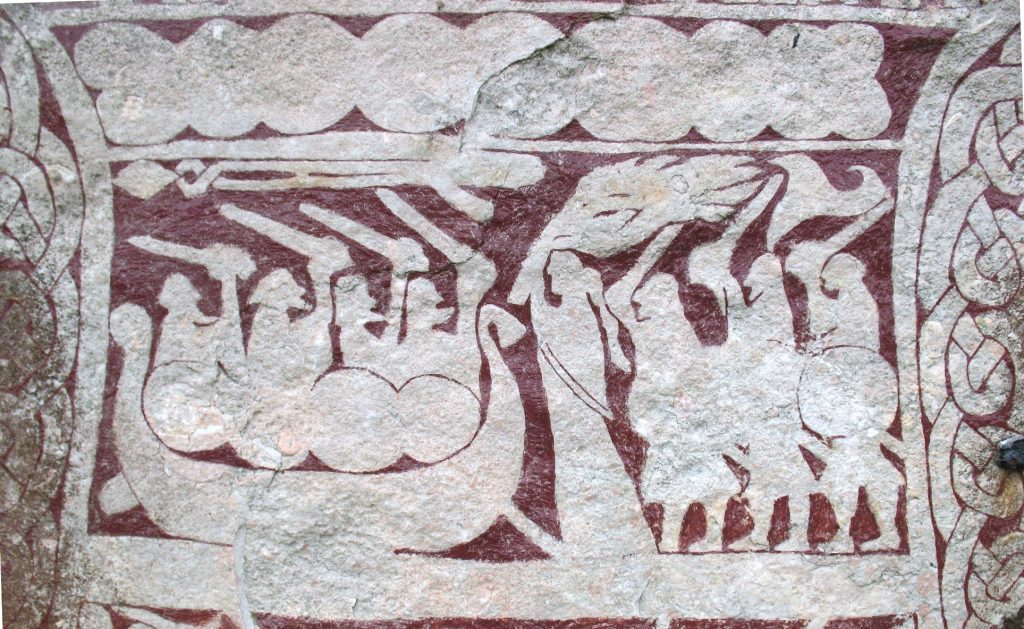 THE NORTHMAN STARTS FILMING IN NORTHERN–IRELAND
The medieval film The Northman co-written by Sjón with its director Robert Eggers has gone into production in Belfast and the surrounding area. An early 10th century revenge story, it seeks its dramatic inspirations from the Icelandic Sagas and the works of Danish scholar Saxo Grammaticus, as well as from the latest in archeological discoveries. Actors set to play the main roles are Nicole Kidman, Willem Dafoe, Alexander Skarsgård, Ethan Hawke, Anya Taylor-Joy and Björk. The film will be an attempt to give an authentic depiction of the Viking culture, its social values as well as the spiritual ones, while narratively making it as exciting as the Sagas.
Hailed as one of our times' most visionary and ground breaking new directors, Robert Eggers is known for his debut The Witch, a folkloric story from 17th century New England and The Lighthouse, an early 20th century story about madness and manhood out of bounds.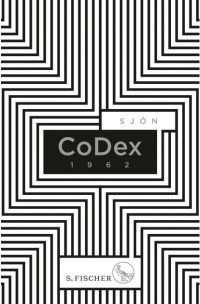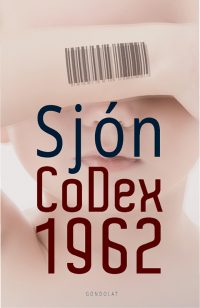 CoDEX 1962 IN EUROPE
Sjón's magnum opus is slowly but surely traveling the world, at the speed of a lumbering Golem, and making its mark wherever it arrives. This summer it appeared in German from S. Fischer Verlag (tr. by Betty Wahl) and Hungarian from Gondolat (tr. by Patat Bence). Both editions have been extensively reviewed with enthusiasm. Frankfurter Allgemeine Zeitung declared it a stunning literary feat, bringing forth an urgent message about human arrogance and call for compassion, but that it is all done with a surprising lightness and wit.

CoDex 1962 has earlier been published in Danish, Finnish and English to great acclaim, with Swedish, Czech and Russian translations on the horizon.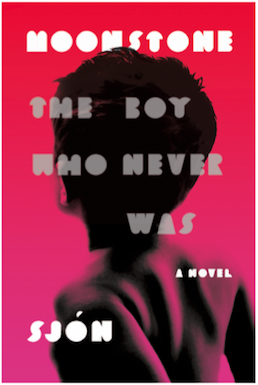 MOONSTONE AND COVID–19
Because of the Covid-19 pandemic Moonstone – The Boy Who Never Was, with its setting in the times of the Spanish Flu, has been referred to in recent articles on the history of literature and its relationship with past plagues.

Laura Spinney, author of Pale Rider: The Spanish Flu of 1918 and How it Changed the World, wrote an article in the Guardian about what kind of novels we can expect to be written from the current experience. Her article is here.

Gerardine Meany at University College Dublin wrote an essay specifically on Moonstone for the website of the Contagion, Biopolitics and Cultural Memory project. There you can also find a link to Sjón's lecture at The Royal Irish Academy on the book in 2018. Go here.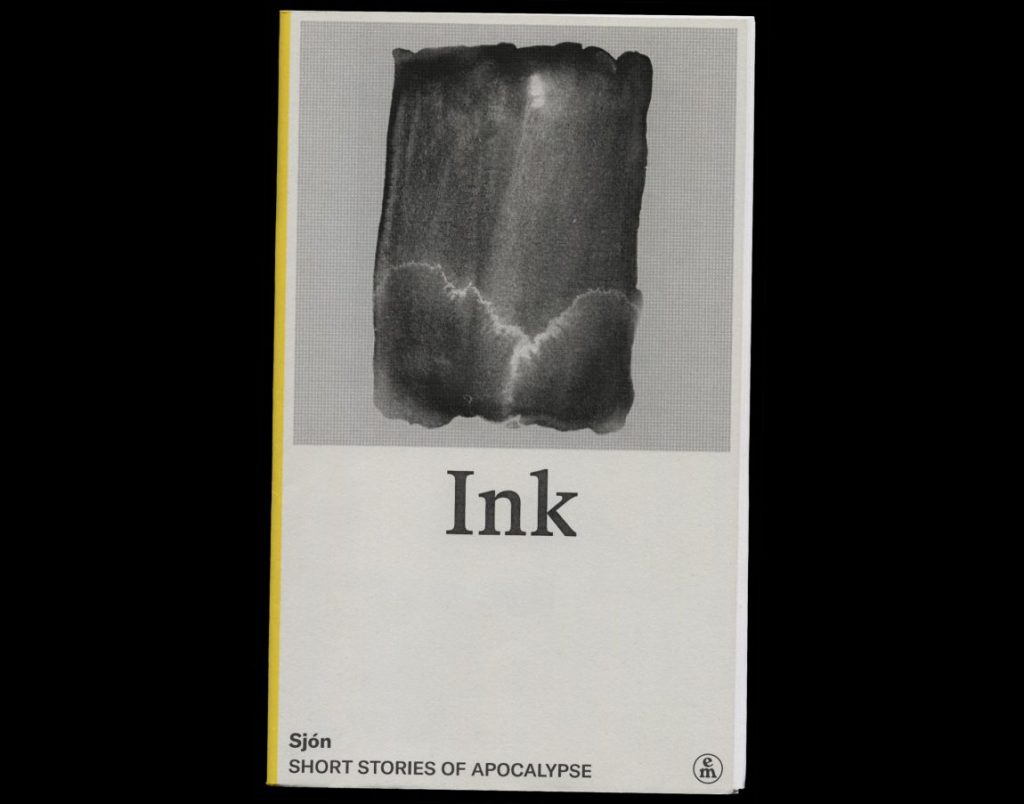 INK – AN APOCALYPTIC SHORT STORY IN EMERGENCE MAGAZINE
Sjón's contribution to the apocalyptic short story series commissioned by Emergence Magazine in the USA is a tale from the London fog called INK. It is in the form of an essay on a strange phenomena written by Valur Sveinsson, charge d'affairs at the Icelandic Embassy in the UK. Some readers might remember mr. Sveinsson as the embassy worker who Gunnar Kampen visits at the end of Korngult hár, grá augu. Here he steps out in his own story and uses his second sight to report from a world ruled by universal laws first discovered by Swedish mystic/scholar Emmanuel Swedenborg in the 18th century.

Among other authors who contributed to Emergence's series of apocalyptic short stories are Ben Okri, Lydia MiIllet and Paul Kingsnorth.

Read it yourselves or listen to Sjón read it here.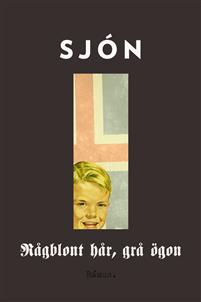 RÅGBLONT HÅR, GRÅ ÖGON IS OUT IN SWEDEN
The first foreign edition of Sjón's novel about the Icelandic Neo-Nazi Gunnar Kampen was published in Sweden in early March by Rámus förlag. The Swedish translation was done by John Swedenmark and the book received an overall warm welcoming in the press.

"Nordic literature's most sure stylist and formalist. He is at his best in the short and concentrated format he's chosen here … With elegance he weaves together a narrative that takes on the structure of a kind of rondo, where everything begins with the ending and ends with the beginning. It is disciplined in style and amazingly well written." – Svenska Dagbladet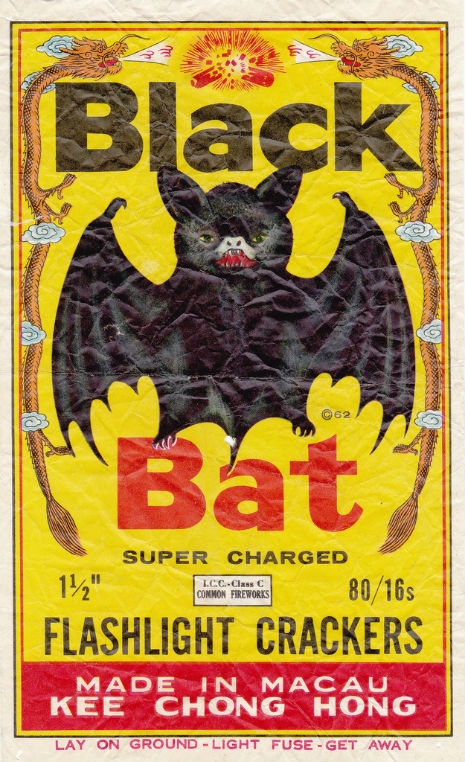 HAPPY NEW YEAR 2020 – HAPPY NEW YEAR 2020 – HAPPY NEW YEAR 2020
Sjón thanks you all – near and far, on the inside and on the outside, up above and down below, east of the sun and west of the moon – for the good times in 2019 and years past and wishes you Peace and Prosperity in 2020!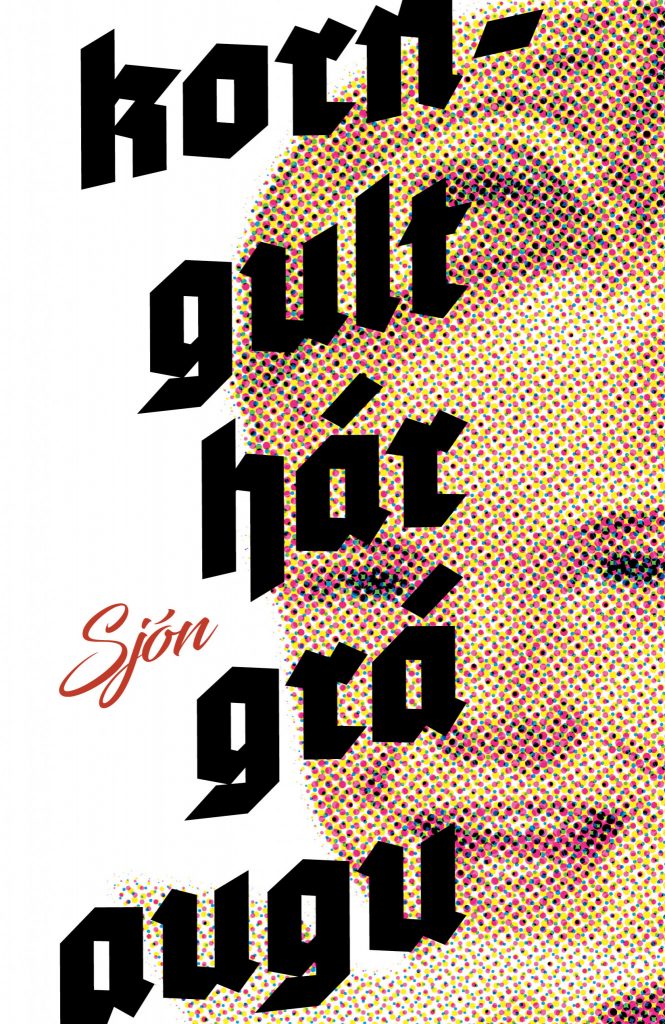 CORN GOLD HAIR, GREY EYES
SJÓN'S NEW NOVEL IS OUT IN ICELAND FROM JPV FORLAG
The book has received glowing reviews in print, on the web and on public and private TV and Radio. It has been called a tactfully written, carefully constructed mosaic picture of its dark subject of neo-nazism. A tenderly written account of the protagonist's family and how they deal with his ever growing involvement in the despised movement. And it is said to be a convincing portrait of a young man burning for a cause, that in this case happens to be neo-nazism, and the betterment of the world he is living in.

The foreign rights to the book have been sold to GRIF in Denmark, RÁMUS in Sweden and Éditions MÉTAILIÉ in France.

On the cover it says:

"Gunnar Kampen is a young man living in Reykjavík in the late 50s. He's got a degree from a business college and is well set in life. He interests himself in the affairs of his fellow men as well as the outside world near and far. Living with a loving mother and two sisters who have doted on him since childhood, he by turn is a caring brother and son. In spring 1958 he founds an anti-semitic nationalist party in the West End of town, and with much enthusiasm starts supporting the ever growing international network of Neo-Nazism.

In a prose that moves with ease from lyrical boyhood memories to the darkest of thoughts, Sjón explores the life of his main character in his unique way. At the same time the book asks the question if Gunnar Kampen is such a special case after all.

The novel CORN GOLD HAIR, GREY EYES is a masterfully written, bold work by one of the great authors working in fiction today."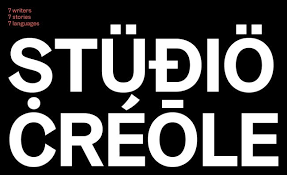 SJÓN TAKES PART IN STUDIO CRÉOLE AT THE MANCHESTER INTERNATIONL FESTIVAL
Seven leading writers from seven countries tell us seven new stories – in seven different languages in a mind blowing new way of telling stories.

The brainchild of UK Novelist Adam Thirlwell, Studio Créole is an intimate laboratory for stories where we can hear writers read in their original language and simultaneously listen to a live translation, channeled through a lone performer. And as we listen, these stories and languages thrillingly fragment and fuse. This is Studio Créole, a compelling exploration of meaning and language in our tangled global world.

Who gets to tell which stories? Language today is fluid, mobile, creolised: constantly remade and remodelled by collisions between local dialects and global citizens. And literature in this era becomes a process of high-speed translation and identity swaps.

Conceived & Curated by Adam Thirlwell
Co curated by Hans Ulrich Obrist
Designed by Rem Koolhaas & Cookies
Directed by John Collins

Featuring: Patrick Chamoiseau, Sayaka Murata, Adania Shibli, Sjón, Ngũgĩ wa Thiong'o, Dubravka Ugrešić, Alejandro Zambra, reading in their respective languages: French/Japanese/Arabic/Icelandic/Gikuyu/Serbo-Crotian/Spanish

Performed by actress Lisa Dwan

It will be performed for three days: 12th/13th and 14th of July at 7:30 PM.

Manchester Academy 1
Oxford Road, M13 9PR

TICKETS FROM £10 — £25

For more info go here.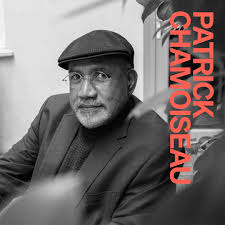 SJÓNS' THREE FIRST UK NOVELS ARE TO BE PUBLISHED IN NEW STUNNING EDITIONS FROM SCEPTRE.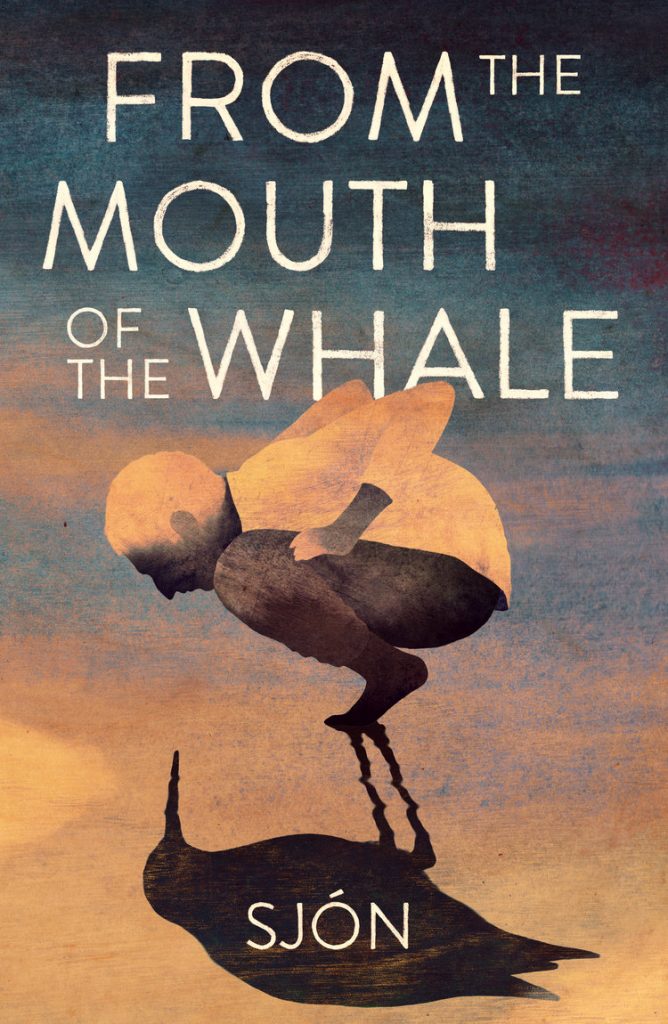 This fall (2019) and spring(2020) will see the publishing of Sceptre's astonishing new editions of Sjón's first three novels in their acclaimed English translations by Victoria Cribb. Already praised by the UK and US media and nominated for many literary prizes, The Blue Fox, From the Mouth of the Whale and The Whispering Muse are now ready to find new readers of their fabulous and lyrical but harsh tales. The cover design is by Natalie Chen and the illustrations by Owen Gent.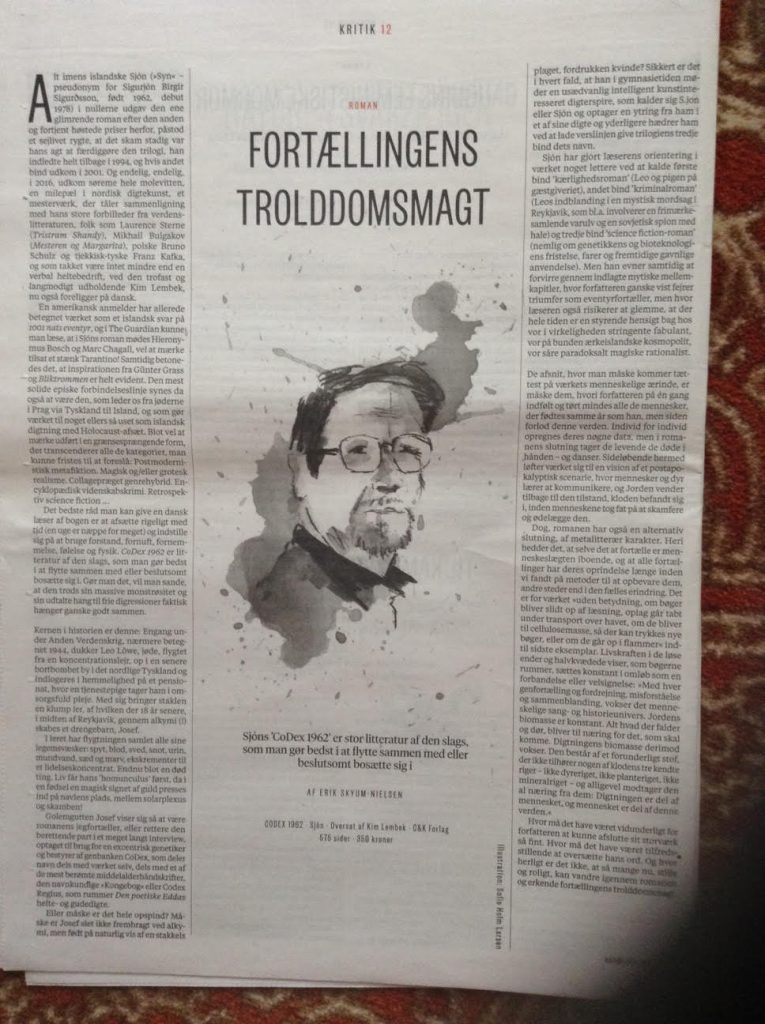 CODEX 1962 IN DANISH AND FINNISH
Sjón's opus magnum has just been published in Denmark by Politikens Forlag and by LIKE in Finland. The reviews have been no less than ecstatic:

"A milestone in Nordic literature, a masterpiece, that stands comparison with its author's models from world literature, people like Laurence Sterne (Tristam Shandy) Mikhail Bulgakov (The Master and Margarita), the Polish Bruno Schulz and the Czech-German Franz Kafka …" Also sprach Erik Skyum-Nielsen. (Dagbladet Information)

For the launch of the books Sjón visited Helsinki Lit and LiteratureXchange in Aarhus. In Helsinki he shared a cup of filter coffee with his Icelandic friend Kári Tulinius and in Aarhus he ate veal (cooked in the style of the new Nordic cuisine) with his Peruvian colleague Mario Vargas Llosa.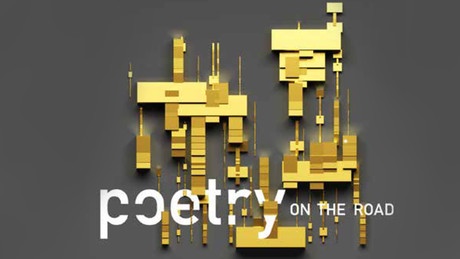 POETRY ON THE ROAD IN BREMEN
Sjón will read from the German translations of his poems, Bewegliche Berge, in Bremen on the 25th of May.

Place: Theater am Leibnizplatz
Time: 18:00

Among the 33 other poets who will be in Bremen for the festival this year are Madame Nielsen, Maria Barnas, Raphael Urweider, James Byrne, Etta Scollo and Liu Xia.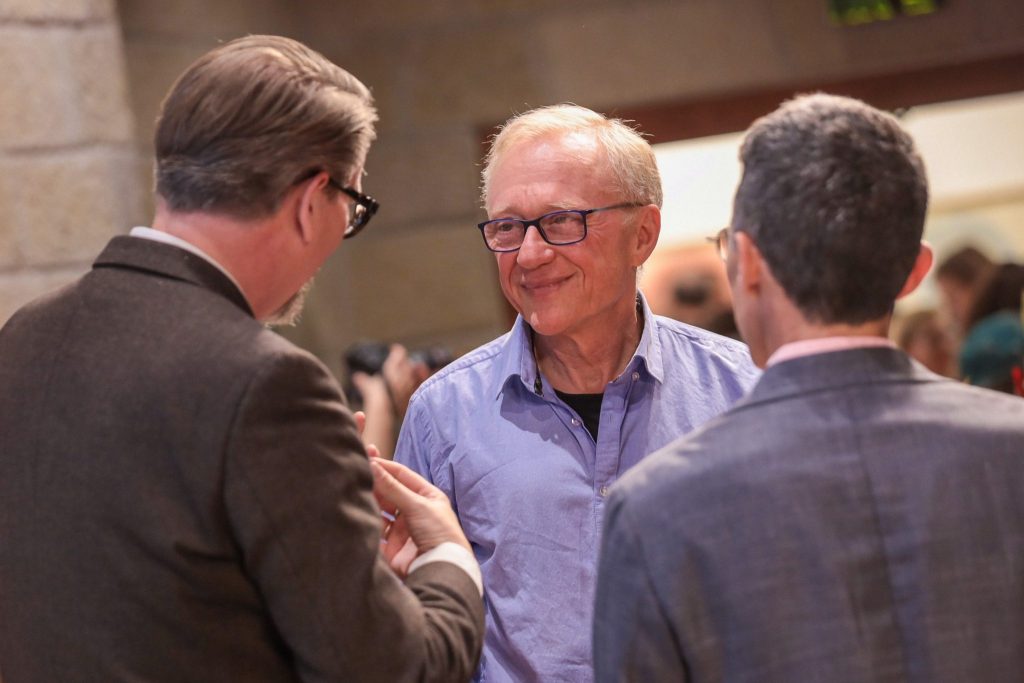 SJÓN MEETS DAVID GROSSMAN IN JERUSALEM
From 12th to 16th of May Sjón took part in The International Writers Festival at the Mishkenot Sha'ananim Culture Centre in Jerusalem. His main event there was a discussion on stage with an old literary hero of his, the Israeli author David Grossman. The two talked about their most recent works, the enigma of translation and their shared love for the Polish Jewish author Bruno Schulz. The discussion was expertly moderated by author Evan Fallenberg.

At the same time the Hebrew translation of Skugga–Baldur was published by Shira Hefer's Locus editions. This first known translation of an Icelandic novel directly into Hebrew was made by Moshe Erlendur Okon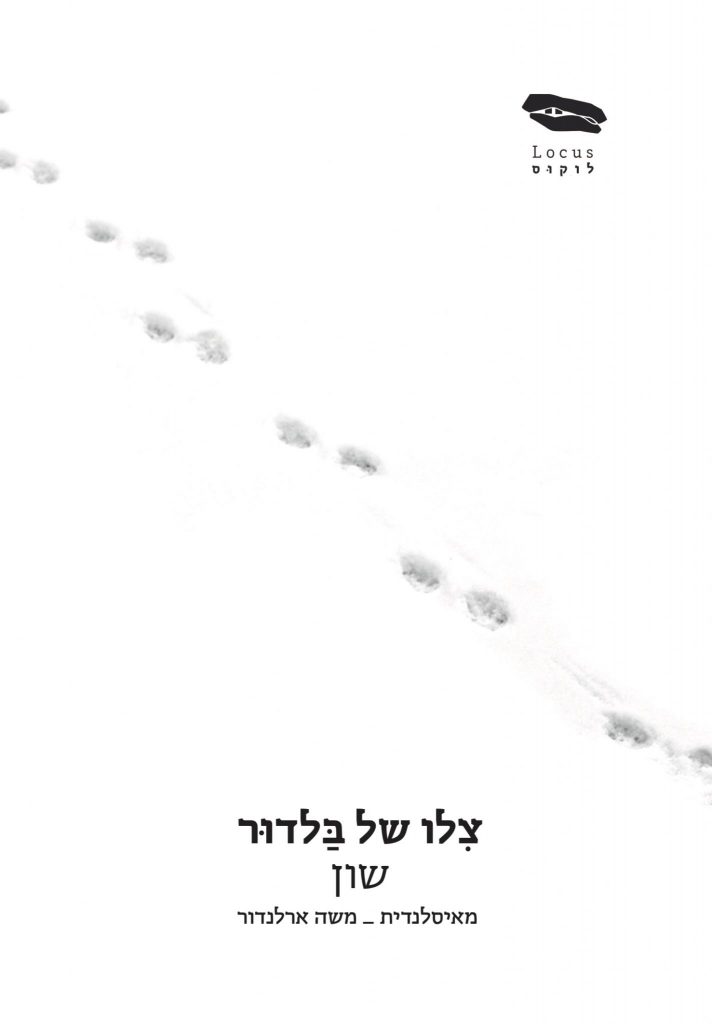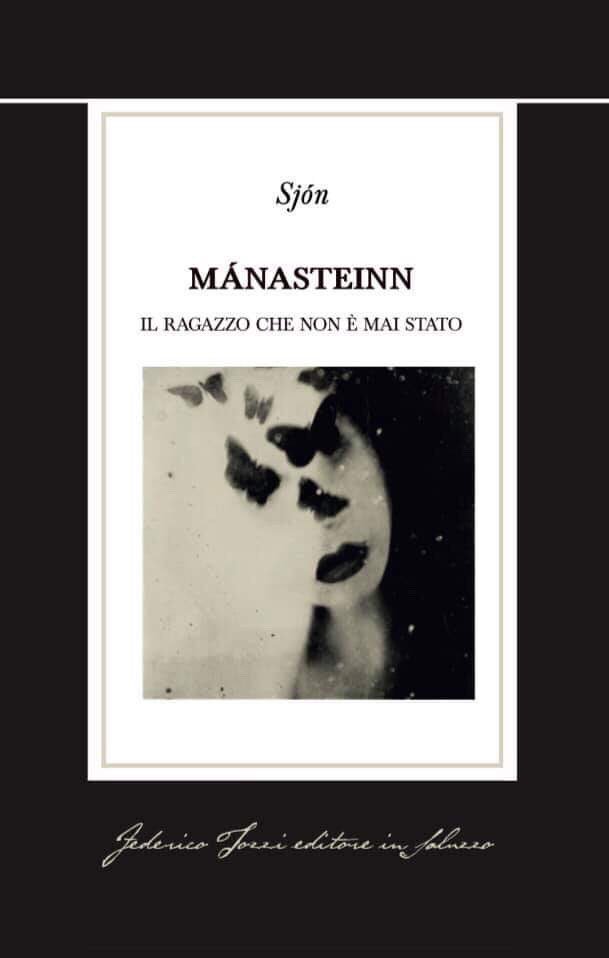 MOONSTONE FINDS ITALIAN READERS
Mánasteinn. Il ragazzo che non è mai stato will be out from Federicio Tozzi Editore this week. It is a beautiful edition and Sjón's first new book in Italian since The Blue Fox a dozen years ago.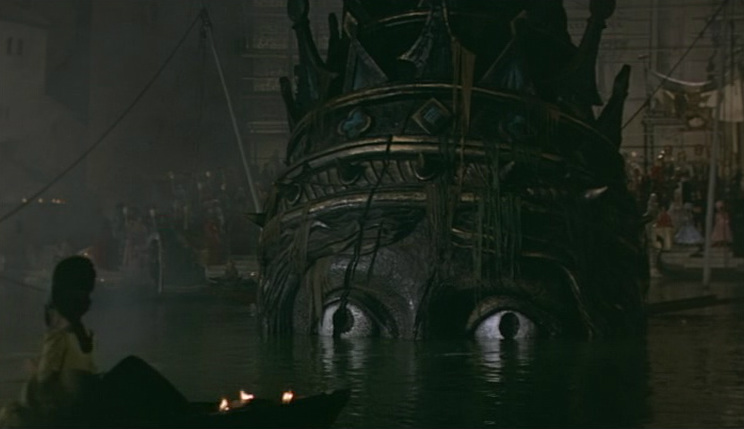 VENICE HERE HE COMES — AND VICENZA LOOK OUT TOO!
After a 4 months stay in Iceland, writing for the silver screen and finishing a manuscript for a new novel, Sjón is back in his seven-league boots. First stop this year will be mysterious Venice where he will take part in the literary festival Incroci di Civilta with a discussion about the new Italian translation of Moonstone The Boy Who Never Was. Then he will go to Vicenza to read and discuss poetry.
Sjón will be in talk about his novels with Massimiliano Bampi
4th of April
at 16:00 in Auditorium Santa Margherita CF — VENICE

Sjón will read his poetry with Jean Flaminien and Jacqueline Bishop
7th of April
at 18:00 in Palazzo Chiericati — VICENZA

For more information about the Venice festival go here
and for the Poetry Vicenza 2019 go here.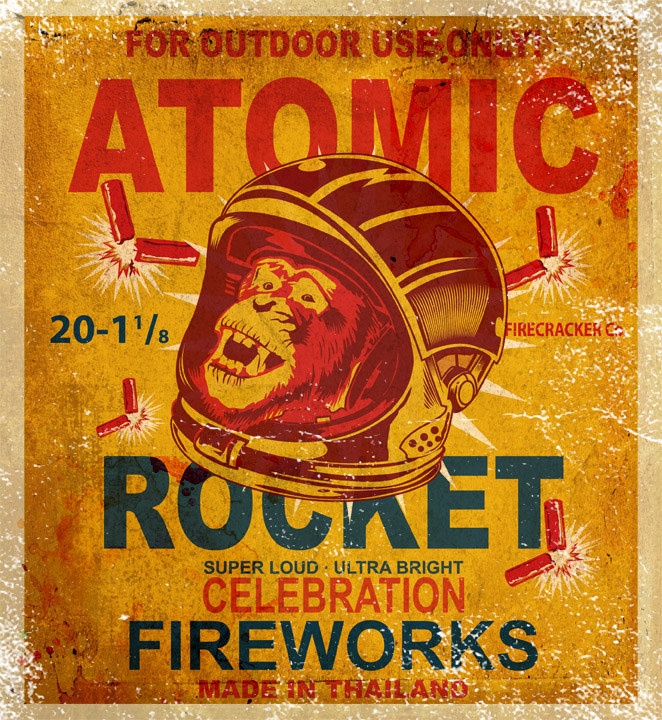 HAPPY NEW YEAR — ! — HAPPY NEW YEAR — ! — HAPPY NEW YEAR — !
Sjón thanks you all — friends, readers, publishers, librarians, festival organisers, booksellers, writers, reviewers, waiters, journalists, bus drivers and baristas, old and new, near and far — for the good times in 2018 and years past and wishes you Peace and Prosperity in 2019!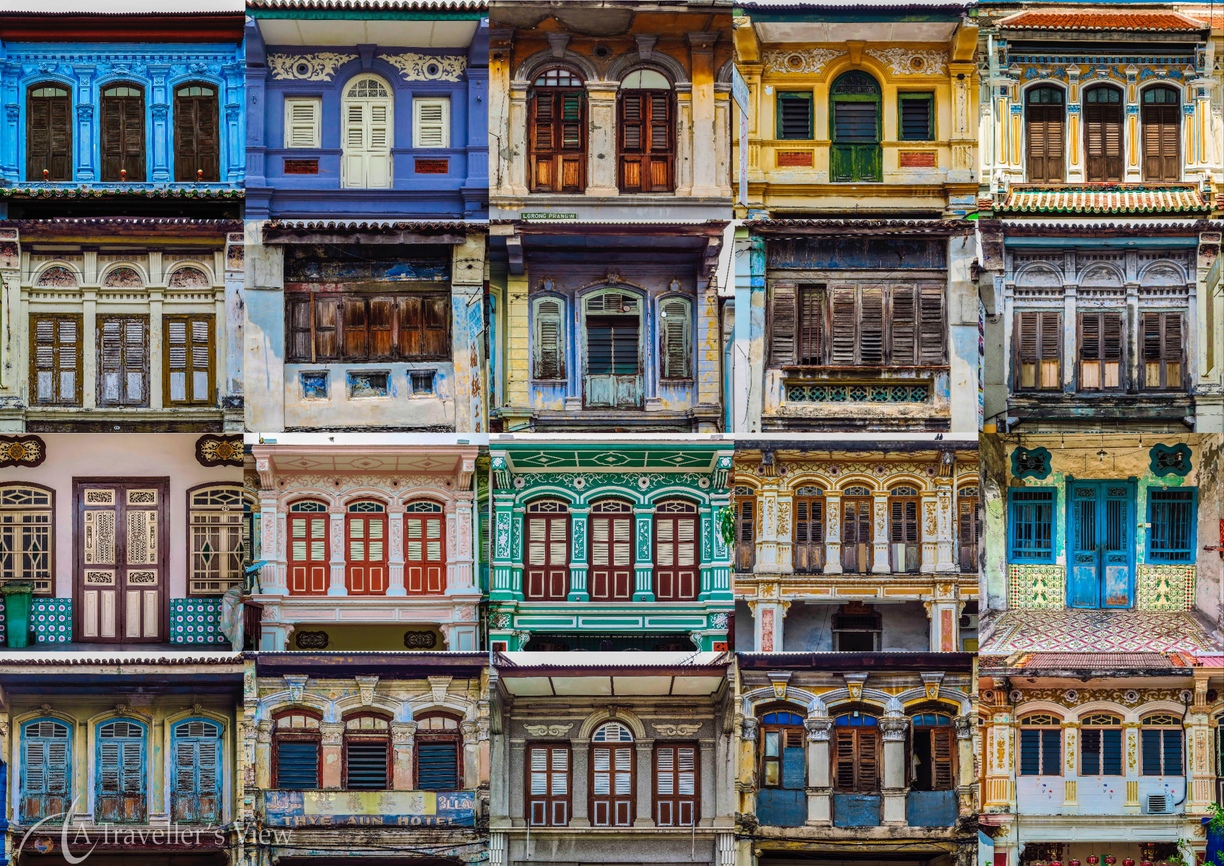 SJÓN @ GEORGETOWN LITERARY FESTIVAL ON PENANG ISLAND MALAYSIA
Flying over a quarter of the globe to read, discuss and discover authors and readers from faraway places is what Sjón will do in the week 21st to 26th of November. He is going to the Georgetown Literary Festival and you can read all about the festival here and it's good program here. If you find yourself there as a traveller who's come from afar to the UNESCO heritage city or are one of Penang Island's many book thirsty inhabitants please check out the events and come and say 'Hi' to 'The Man From The North":
SATURDAY, 24th of NOVEMBER
In Conversation with Sjón
11:15 am – 12:15 pm
Venue: Event Space, @CAT
SUNDAY 25th of NOVEMBER
Conversations: Hate Speech—Freedom to Speak or Freedom to Hate?
3:00 pm – 4:00 pm
Venue: Heaven (Level 2), Bangunan UAB
SUNDAY 25th of NOVEMBER
Festival Finale
8:00 pm – 12:00 am
Venue: The Canteen at Chinahouse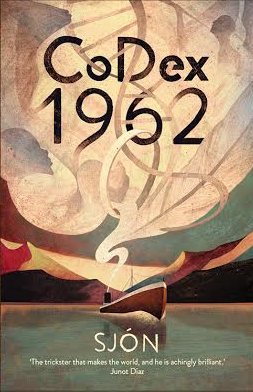 CoDeX 1962 AND THE DARK BLUE WINTER OVERCOAT IN MANCHESTER
As guests of the Manchester Literature Festival Sjón and Ted Hodgkinson will meet up at 19:00/7pm in the Central Library on St Peter's Square. There they will discuss The Dark Blue Winter Overcoat, the anthology of Nordic literature they edited together, and Sjón's very own CoDex 1962. So be prepared for an in-depth view into the Nordic mind of storytelling and the book critics have called "An Icelandic Arabian Nights".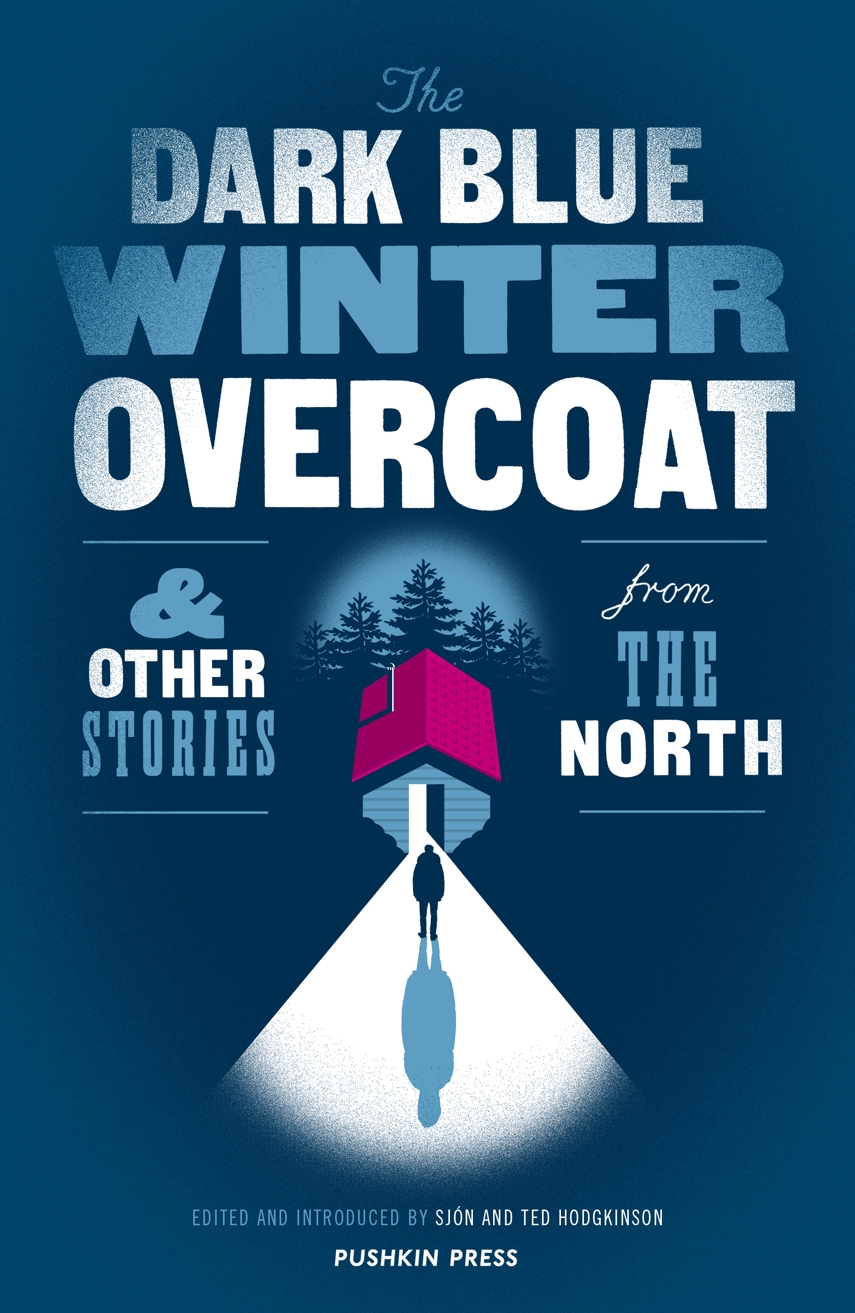 Tickets are to be found here.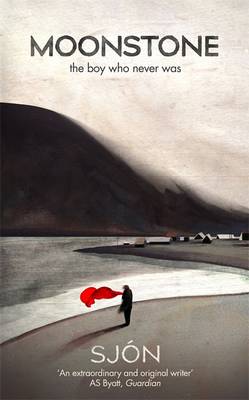 SJÓN AT THE BRITISH LIBRARY ON THE 3RD OF NOVEMBER
On the 3rd of November Sjón will take part in the British Library's commemoration of the Spanish Influenza and its devastating impact in different parts of the globe. Sjón will of course talk about his novel Moonstone — The Boy Who Never Was and the autumn of 1918 when Iceland became a sovereign country.
The event starts at 19:00/7pm and tickets are to be found here.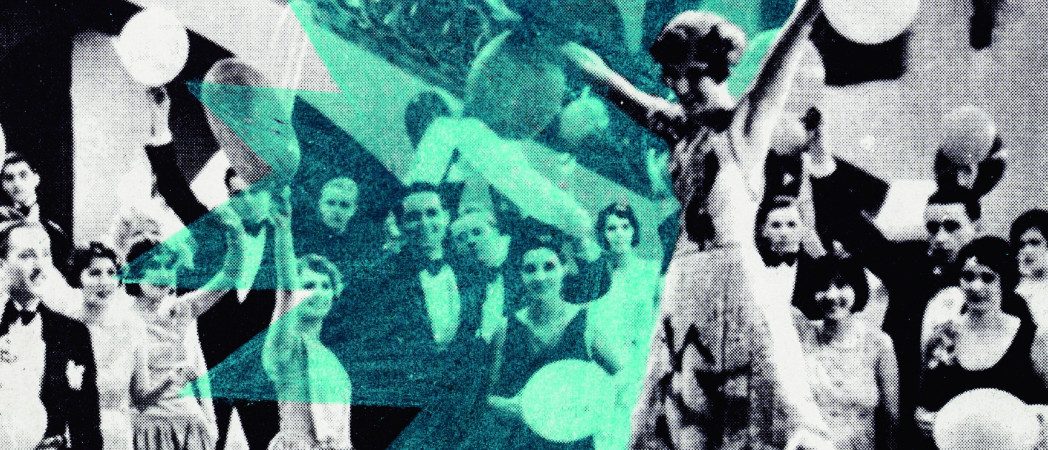 FROM IOWA CITY OF LITERATURE TO NANTES THE CITY OF POETRY
At the beginning of October Sjón took part in the Iowa City Book Festival where he presented Codex 1962 and Icelandic literature in a talk on the 3rd. He also discussed the importance of place in writing with a number of international colleagues in a panel later that day. Three days later he had crossed the Atlantic for a reading at the Midi-Minuit poetry festival in Nantes where he read and discussed his poetry book Oursins et Moineaux with moderator Christelle Capo-Chichi and his translator Severine Ducourt who also performed as a singer,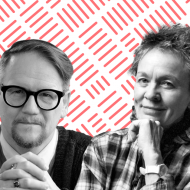 GENRE BENDING: LAURIE ANDERSON & SJÓN IN NEW YORK
To continue their conversation from Copenhagen in the autumn of 2017 Sjón and Laurie Anderson will meet at the at the New York Public Library on the 3rd of October at 7pm/19:00. This time the focus will be on creativity as one of the foundation of the human species and the culture they created for good or for bad. Both Laurie and Sjón have explored and shared their own creative minds in various genres and forms based on diverse traditions. It promises to be a night of many tales, detours and insights. The tickets are hot, get yours here.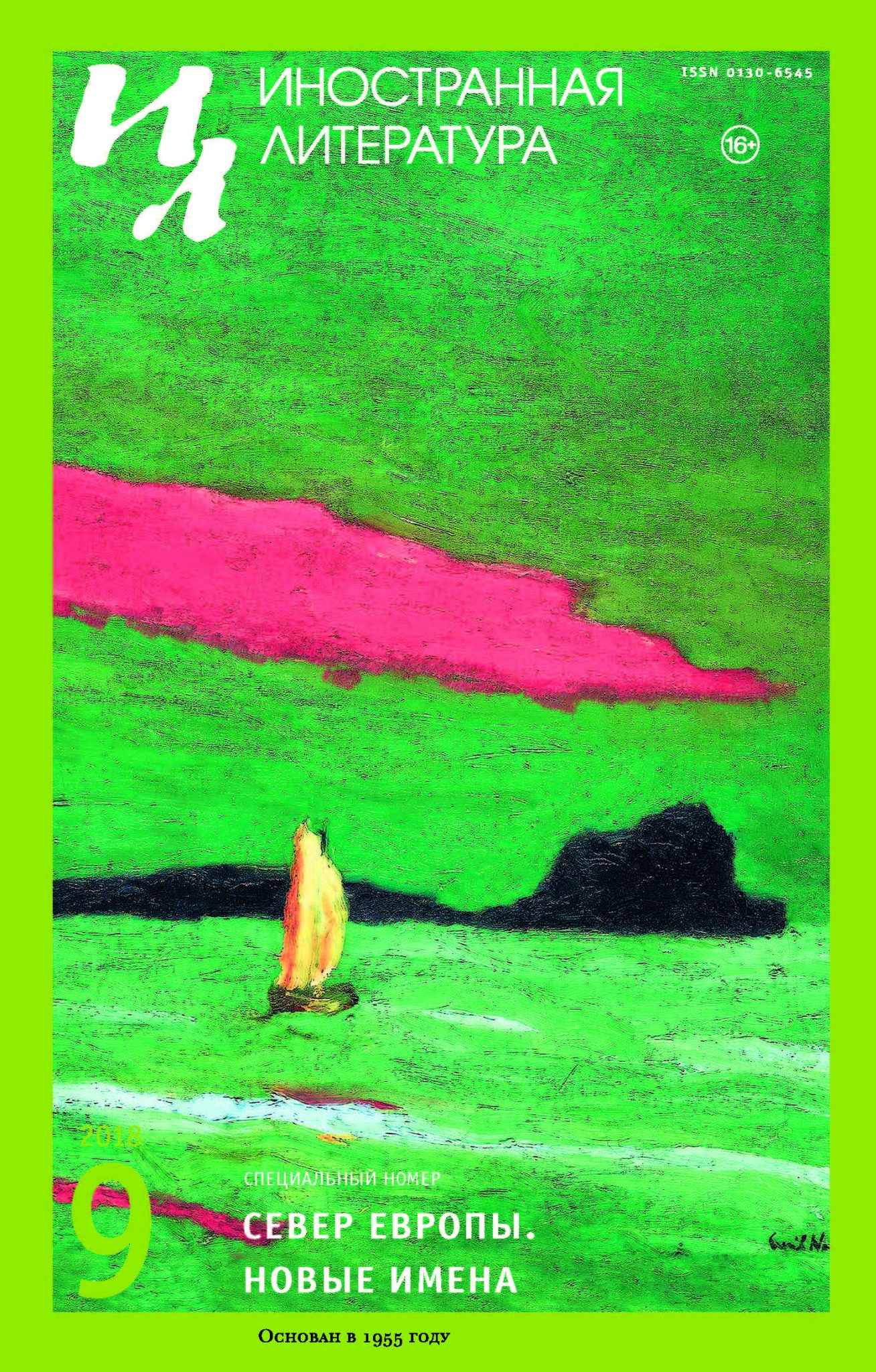 SKUGGA–BALDUR IN RUSSIAN, SJÓN IN MOSCOW, 8th–9th OF SEPTEMBER
Sjón's most famous novel, Skugga–Baldur will finally be published in the Russian language and Sjón will go to Moscow to read from it and discuss it and its place in Icelandic literature. The translation by Natalia Viktorovna Kovachkina vill appear in the latest issue of the legendary Russian magazine of translated literature, the aptly named Inostrannaya Literatura (Foreign Literature) which has been the main gateway for world literature into Russian since 1955. The two day program will be attended by five Nordic authors and take place in cafes, bookshops and at the Moscow Book Fair. Sjón's main event will be at the Book Fair on the 9th at 15:00–15:45. See the program in the tongue of the hosts or at the magazine's website.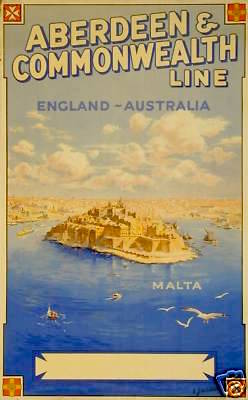 EDINBURGH AND MALTA, SJÓN IN TWO PLACES SOMEWHAT A PART (BUT NOT AT THE SAME TIME).
Sjón takes part in this year's Edinburgh International Book Festival. He will be on stage with Kim Sherwood and discuss similarities and differences between his own CoDex 1962 and her debut novel Testament. Steering the conversation will be Daniel Hahn, the awarded translator of many great authors like Gonçalo M. Tavares and José Eduardo Agualusa (to name two who are dear to Sjón). The event will be on Monday the 20th at 20:30 in the Baillie Gifford Corner Theatre. More here.
From Scotland Sjón flies to Malta to join the local and international authors of the XIIIth edition of the Malta Mediterranean Literature Festival. In the evening of the 23rd Sjón will be interviewed on stage by Albert Gatt and read from his works. All about the festival can be found here.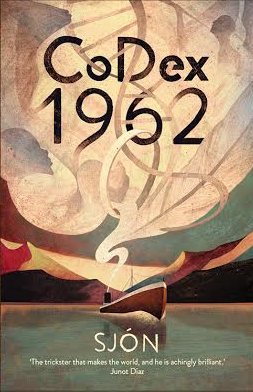 CoDEX 1962 IS OUT IN ITS FIRST FOREIGN EDITION ON 26TH OF JULY 2018
The debut of CoDex 1962 in translation is the English edition published by Sceptre in the UK. Gloriously translated by Victoria Cribb, from 26th of July it will be available from all good bookstores in the UK and Australia and of course on the internet.
It has already been awarded a starred reviews in Kirkus and Publisheres Weekly:

"Sjón's work is unlike anything else in contemporary fiction. Strange—but stunning."
"Sjón is more than a novelist; he is a storyteller in the ancient tradition, and this work may be remembered as his masterpiece."
Go to your local bookstore or buy it online from Book Depository, Foyles or Waterstones in the UK and Readings in Melbourne, Australia.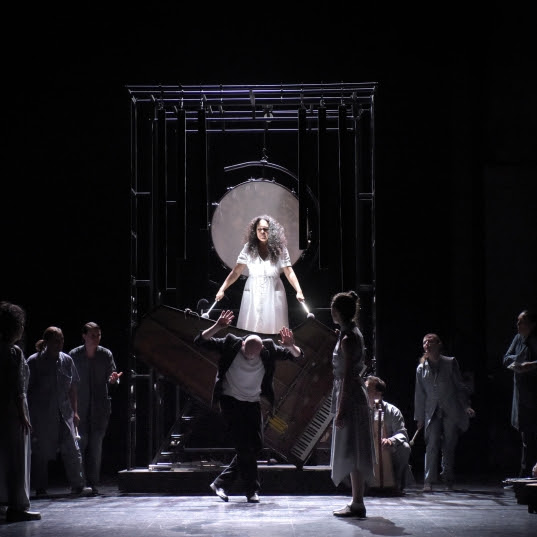 SEVEN STONES WINS A PRIZE ON THE EVE OF ITS PREMIERE
The opera Seven Stones by Czech composer Ondřej Adámek and Sjón has been awarded the prestigious Fedora-Generali Prize as the best new opera of the year in Europe. In the words of the jury:
This innovative opera, written by young Czech composer Ondřej Adámek and Icelandic poet Sjón, is an invitation to a thrilling journey through Argentinian, Icelandic, Japanese and French cultures. In this modern opera, everything is set to live an unprecedented experience that intimately combines sung, spoken and whispered voices and the monumental sound installations that create the scene. SEVEN STONES is a contemporary opera that will push boundaries.
Seven Stones will premiere on the 7th of July, 17:00, at Festival d'Aix-en-Provence in Théâtre du Jeu de Paume. There will be further five performances of the opera in the coming two weeks, on the 8th and 15th at 17:00, and on 10th, 12th and 17th July at 19:00. For more information and tickets go here.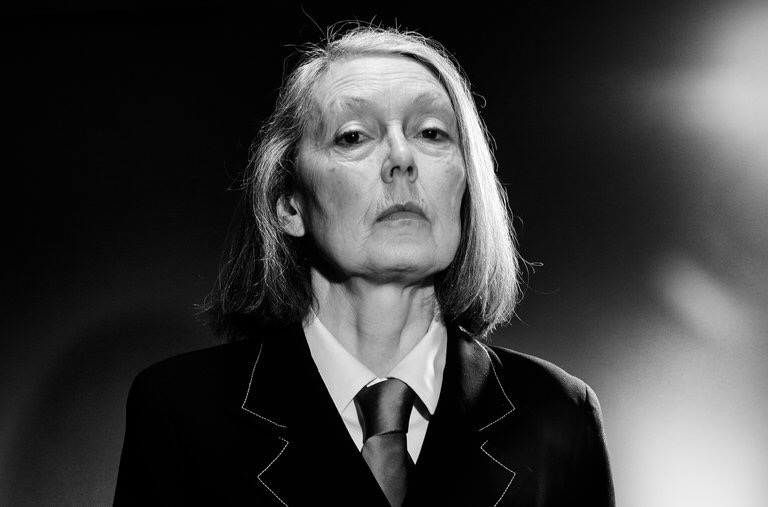 SJÓN JOINS ANNE CARSON ON STAGE IN REYKJAVÍK
After reading together in October in the Royal Festival Hall on the final day of Poetry International in London, Anne Carson and Sjón meet again in the media space Mengi in Reykjavík. Anne Carson and Robert Currie are in Iceland for a number of events and the publication of her first edition in Icelandic. The book is published by Tungl forlag, the mysterious publishers who only publish and sell their books on full moon and are known to burn the rest of the stock come morning.
The event with Anne, Bob, Sjón and young Magnús Sigurðsson vill be on the 29th of June at 21:00 hrs in Mengi at the center of town. For tickets go here.
SJÓN COMES TO BERLIN FOR EVENTS 20TH AND 21ST OF JUNE
To celebrate the new German edition of his poems, the book Bewegliche Berge from Edition Rugerup, Sjón will be a guest of the Icelandic Embassy in the Felleshus and meet Dr. Christiane Lange from Haus für Poesie for a talk about his poems and the world they were written in. He will read his poems in Icelandic and his publisher, Margitt Lebers, will read the German translations. The day after Sjón will join 20 other European authors to talk about the state of Europe at the invitation of Der Blaue Sofa as a part of the European Heritage Year.
BEWEGLICHE BERGE: 20th of June in Felleshus, 18:00. For information about how to register for the free event go here.
EUROPÄISCHER AUTORENGIPFEL, 21st of June at Unter den Linden 1, from 19:00–21:30. For more information go here.
Europäischer Autorengipfel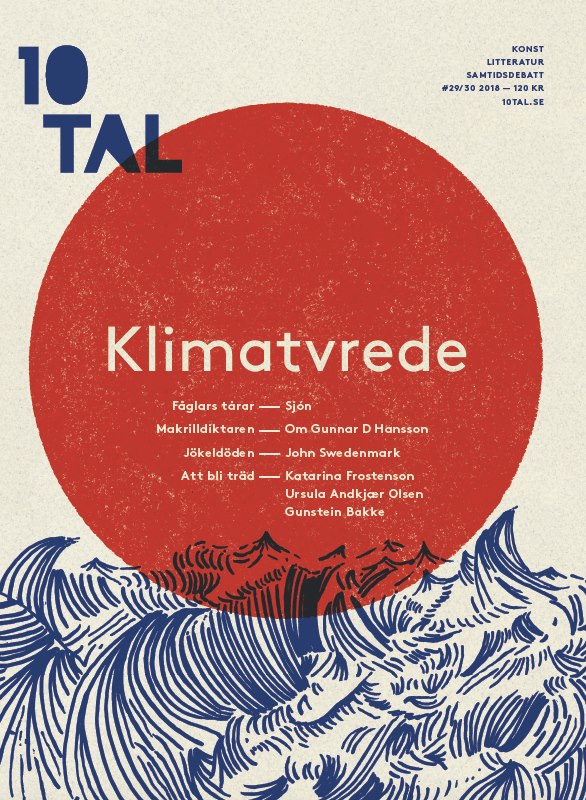 ON THE THE 13TH OF JUNE A CELEBRATION OF THE LATEST ISSUE OF THE GREAT SWEDISH LITERATURE MAGAZINE 10TAL WILL TAKE PLACE IN STOCKHLOLM'S SCALATEATERN
Alongside a team of litérateurs such as the magazines main editior Madeleine Grieve and the scholar and multitalent, John Swedenmark, Sjón is a co-editior of the special issue that deals with Climate Change as Klimavrede (Climate-anger) as its main topic. Expect challenging poetry, prose and essays that bring you mind blowing experiences and ideas that hopefully will add to your understanding of what can be done about the great challenge that lies ahead for our human race. Sjón's own essay deals with how we can benefit from using an ecological model to find the literary-bio-versity we need in the struggle against the effects of global warming.
STOCHOLM
Klubb 10TAL Klimatvrede
SCALATETATERN
Wednesday, June 13 at 6:00 PM – 1:00 AM UTC+0 (Tickets here.)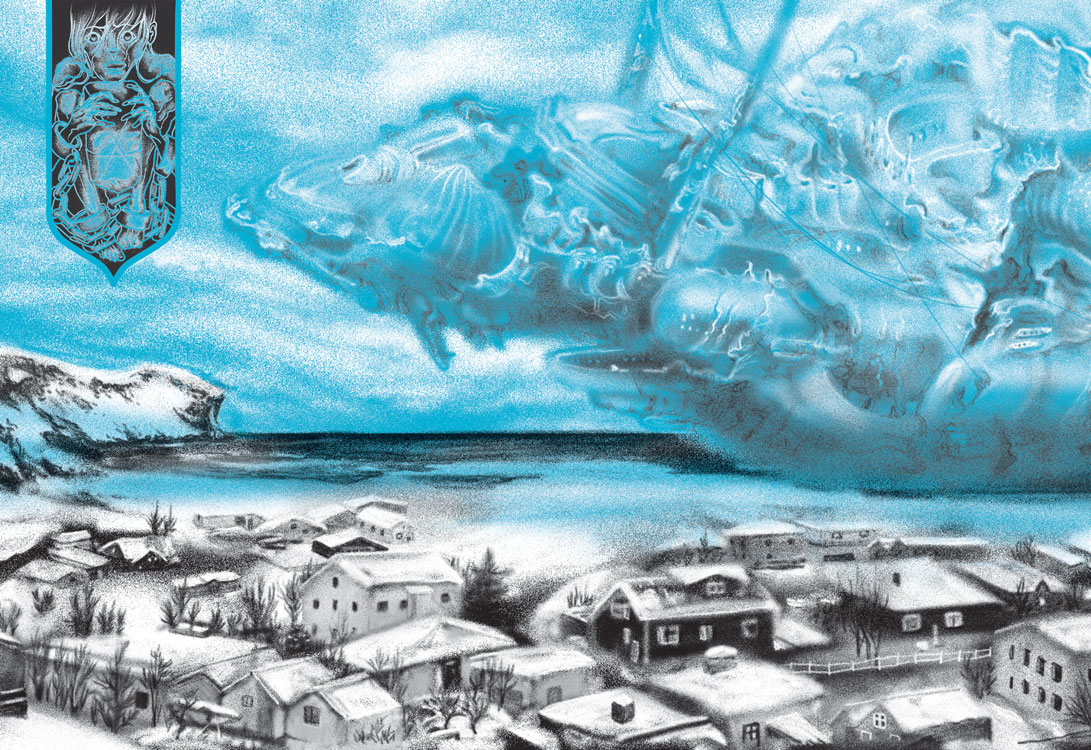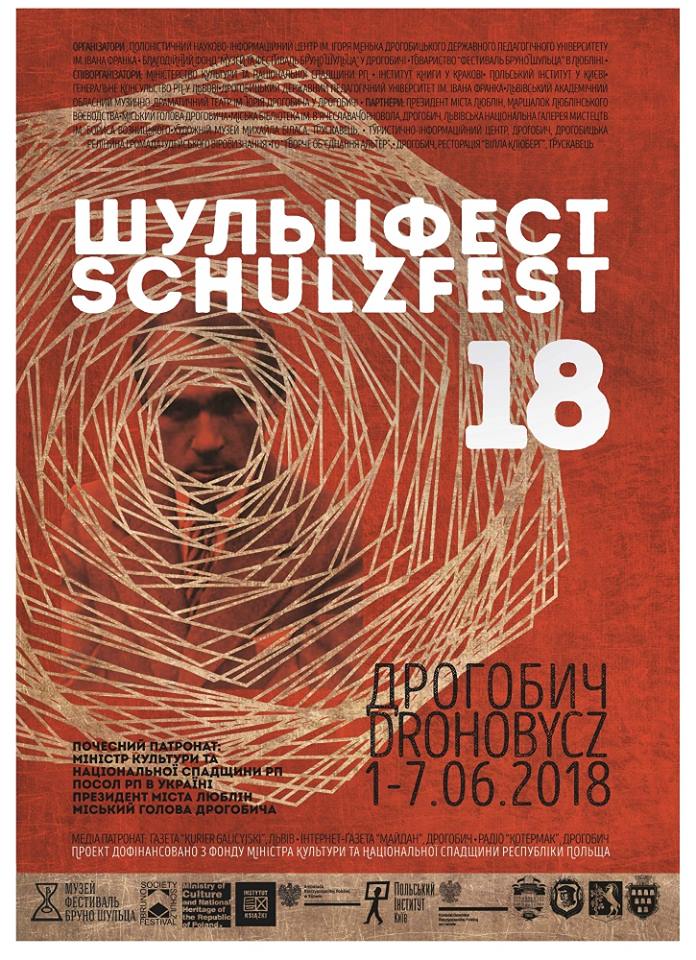 A VISIT TO THE CITIES OF MIKHAIL BULGAKOV AND BRUNO SCHULZ
At the end of May, beginning of June, Sjón will visit the birthplaces of two of his favourite authors, Kiev and Drohobycz. In Kiev he will talk about the Ukrainian edition of Skugga-Baldur, handsomely published by Vydavnytstvo, visit the former home of Mikhail Bulgakov, author of The Master and Margarita, and have talks with Ukrainian colleagues. In Drohobych Sjón will pay homage to Bruno Schulz at the opening of a festival in his name. It is a literary pilgrimage.
KIEV
30th of May, Arsenal Book Fair, 16:00 – 17:00
Presentation of the Ukranian edition of Skugga-Baldur and discussion:
"Myths about the future."
31st of May, Arsenal Book Fair, 18:00 – 19.00
A discussion with Ukranian author Yuriy Andruchovych:
"Poems as lyrics. When poems become musical compositions."
DROHOBYCZ
1st of June, Drohobych Local Theatre, 11:30-12:00
"Cinamon on Ice."
Inauguration lecture of Schulzfest – The 8th International Bruno Schulz Festival in Drohobycz, a biannual festival honoring the work and life of the Polish genius who was born there to a Jewish family and murdered by a Nazi. His short story collections The Cinnamon Shops and Sanatorium under the Sign of the Hourgalss had a deep influence on Sjón as a young writer as can be seen in his latest literary work CoDex 1962.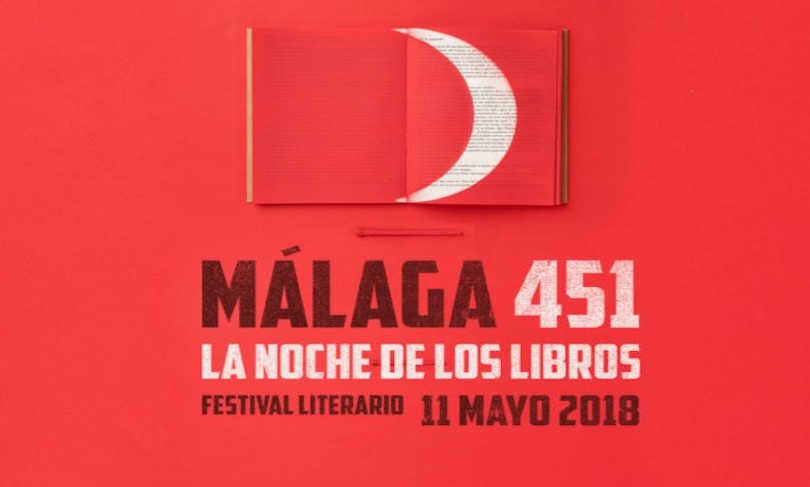 MALAGA 451 & LITERATURA EM VIAGEM IN SPAIN AND PORTUGAL
In mid May Sjón took part in the one day literary celebration Malaga 451 in the city of that name. There he gave a lecture on the relationship between music and literature under the title: Ice Flowers and Arabesques — Echoes from the North.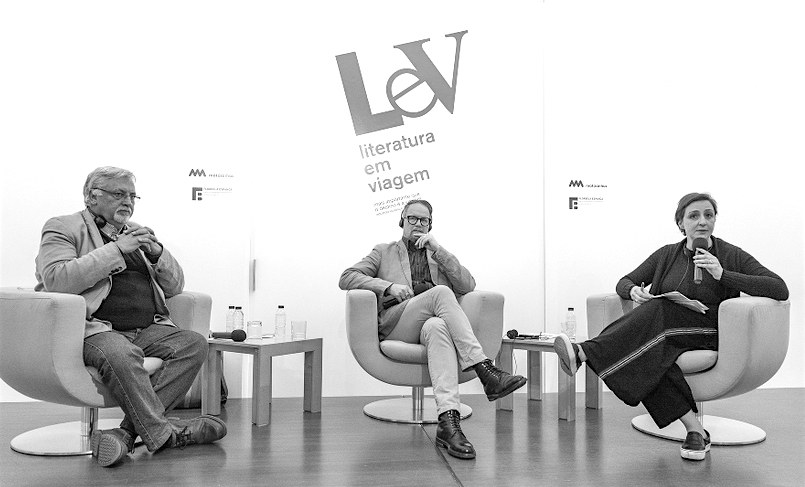 And few days later he was in the city Matosinhos, just north of Porto, at the Literature em Viagem festival talking about the relationship between Literature and Cities. When asked to describe his perfect imaginary city Sjón said:
"The perfect imaginary city is like a library turned inside out."

SJÓN TALKS TO THE BIBLIOFILE ABOUT THE POETRY OF ICELAND, DREAMS, BOWIE AND MODERNISM (POST AND NOT.)
Whilst in Ottawa for VerseFest Sjón met up with Nigel Beale from the Bibliofile, a Canadian web based literary podcast. They sat down together in Sjón's hotel room and went with the flow until the ideas were just about flowing over the balcony and down to the streets. And we can't have that, not with the temperature below freezing point. But here it is for your pleasure.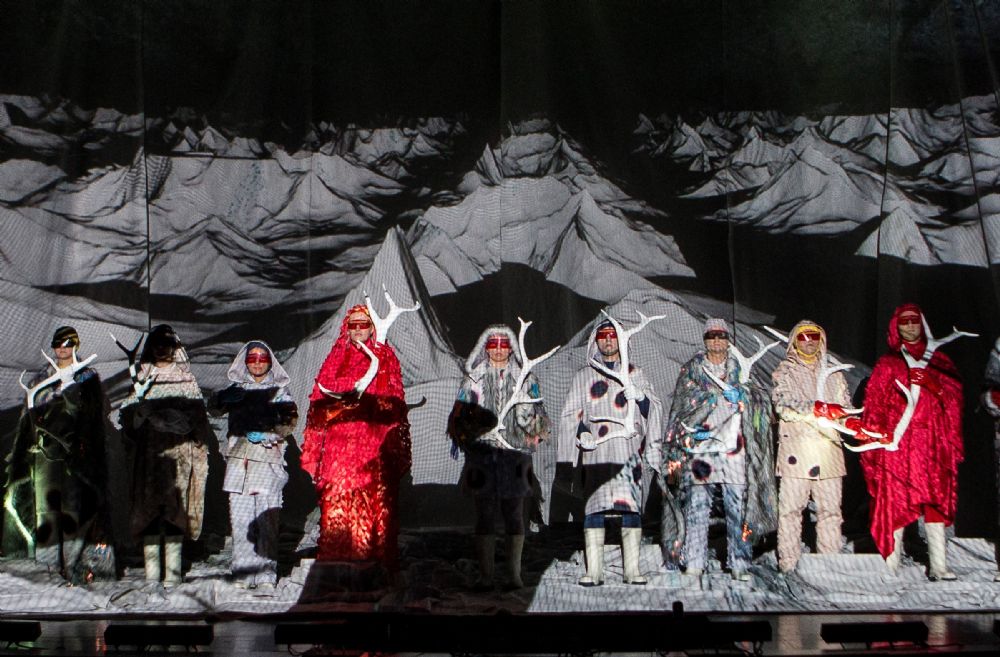 NEOARCTIC AT A NORDIC ART FESTIVAL IN MONTREAL
If you are in Montreal on the 14th of April you can step into the new reality of the anthropocene in the award winning opera/oratorio NeoArctic at the Théâtre Maisonneuve. It is a chilling wonder of visuals, words and sounds. For tickets to the 8pm performance go here.
Earlier on the 14th, at 5pm, Sjón will meet up with renowned Canadian biologist Jean Lemire in the Espace culturel Georges-Émile-Lapalme for a discussion about climate change and art. It is a free event but information about it is here.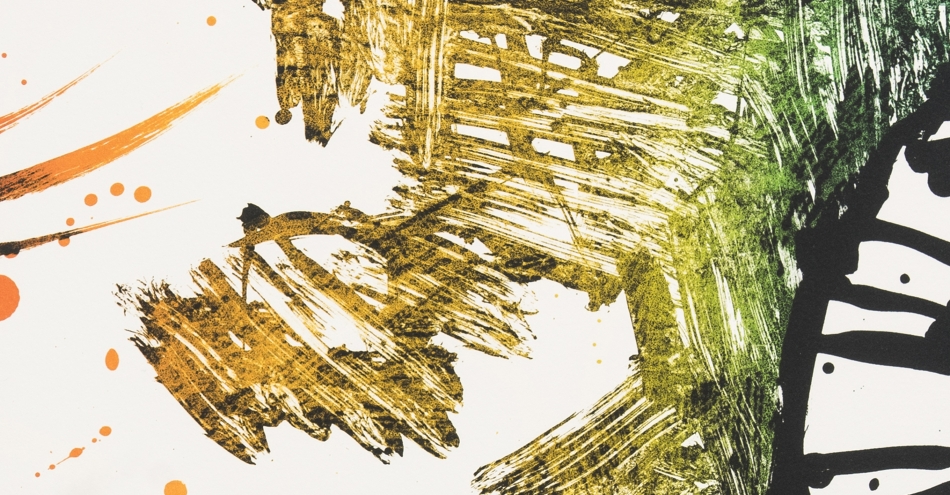 SEVEN STONES PREMIERES ON 7th OF JULY IN AIX-EN-PROVENCE
The world premiere of the opera Seven Stones by composer Ondřej Adámek and Sjón takes place this summer at the Aix-en-Provence opera festival. The libretto is by Sjón, adapted from his own poetry collection The Song of the Stone Collector. On the homepage of the festival (where you can also buy tickets, here) it says:
"A mineralogist-collector who has got lost down a snowy lane remembers: many years earlier, he had gone in search of the first stone – the one that was almost used to stone to death the adulterous woman who was saved by Christ. During this seven-year long journey that takes him from Buenos Aires to Paris and from Japan to Iceland, the collector discovered many other stones … And the end of his journey leads to the conclusion of his quest – and to tragedy. Presenting this chamber fresco in the elegant red velvet atmosphere of the Jeu de Paume Theatre, Icelandic poet Sjón and Czech composer Ondřej Adámek tell a universal story that has the grace of our dreams and the force of our nightmares. Giving life to the shimmering precious stones of the opera in English are the voices of twelve choral singers from accentus and four soloists, who will be playing a number of surprising instruments and objects, some specially invented for this original, accessible and fascinating new production."


SJÓN READS AT VERSEFEST IN OTTAWA
Sjón will be one of 70 poets appearing at Versefest, Ottawa's international literary feast of verses and the words that make them. Sjón's main event will be on the 24th of March but he will be around until the 26th to enjoy the program and the company of poetry lovers from all over the world.
SJÓN
SATURDAY, MARCH 24, 9PM
KNOX PRESBYTERIAN CHURCH
120 LISGAR STREET, OTTAWA
For more about Versefest and the great poets taking part in it go here.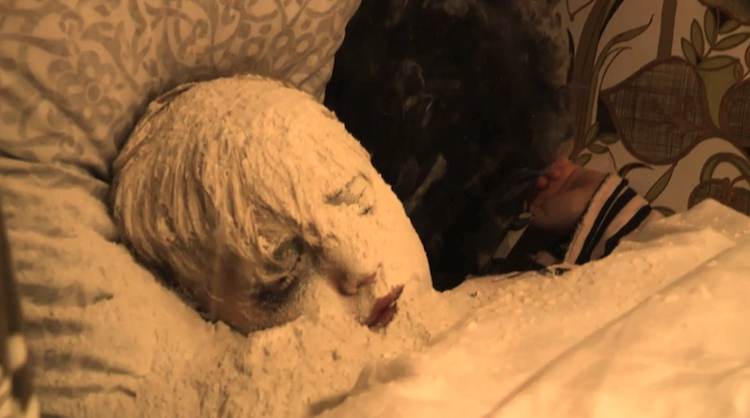 ELÍSABET & BALTASAR — A SHORT FILM BY MELODY WOODNUTT
The short film Elísabet & Baltasar by Australian/Icelandic artist Melody Woodnutt was premiered at the Dead North film festival in Yellowknife, NT, Canada at the end of February. The haunting and beautiful film is partly inspired by Sjón's poem "About the Alchemist":
He sits in an old sickbed
unstitching the seams in his pyjamas
someone has sprinkled wheat over him
so that now he resembles a moth
His head touches the wall
on his forehead a film is shown in slow motion
A blonde with drunken lips
sings soundlessly
(Translation: David McDuff)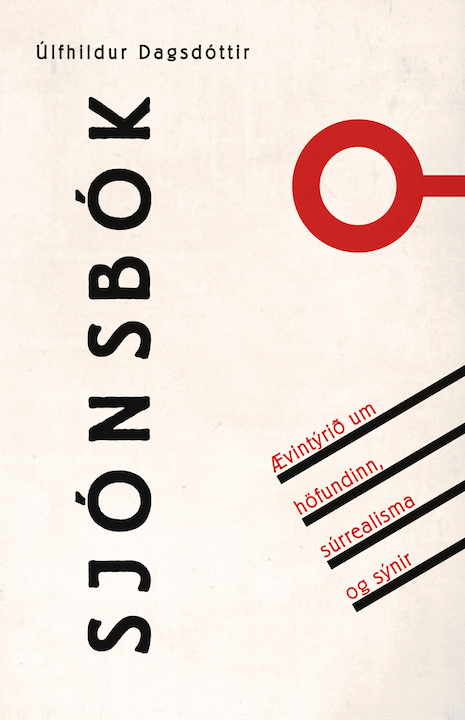 THE BOOK OF SJÓN BY ÚLFHILDUR DAGSDÓTTIR
If you are lucky enough to read Icelandic and are interested in the works of Sjón then SJÓN'S BOOK — The Adventure About the Author, Surrealism and Visions by literary scholar, horror film specialist and cyborg theorist Úlfhildur Dagsdóttir is a must have. Dagsdóttir has followed Sjón's authorship since the late 80s and reviewed most of his novels and poetry collections for magazines and newspapers. In Sjónsbók she builds on her deep knowledge of his works and reads them in context with both Icelandic and international literary trends and traditions. It is for sale at the publisher's homepage, here.
In his review about Sjónsbók in Nordisk Tidskrift professor Jón Karl Helgason says: "Her text shifts between linguistic virtuosity, paradoxes, repetitions and playfulness, but she is always serious in her approach. Sjónsbók is an important and essential work about one of our times most interesting authors."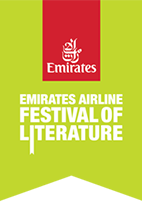 SJÓN TAKES PART IN THE EMIRATES FESTIVAL IN DUBAI
From the 1st to 4th of March Sjón will be in Dubai to read poetry and talk about the relationship between myths, folklore and contemporary literature. Among the authors coming to the festival this year are English poets Simon Armitage and Carole Ann Duffy, Ukrainian novelist Andrey Kurkov, US/Nigerian SF/Fantasy author Nnedi Okorafor, the Pakistani novelist Kamila Shamsie and the author of Frankenstein in Baghdad, Ahmed Saadawi from Iraq.
Sjón's program can be found here and the festival homepage is here.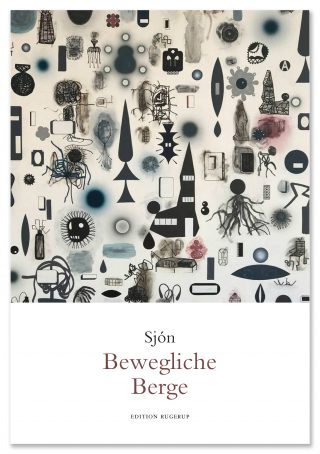 POETRY MOVES MOUNTAINS IN BEWEGLICHE BERGE
A new German collection of Sjón's poetry will be published by Edition Rugerup on the 15th of March. It contains the whole of his latest Icelandic collection gráspörvar og ígulker (house sparrows and sea urchins), the cycle náttúruljóð (nature poems) from söngur steinasafnarans (song of the stone collector) and a handful of new poems from the last three years. The poems are translated by Tina Flecken and Betty Wahl.
The book will be launched at the Leipzig Bookfair and Sjón will read from it at the fair's Nordisches Forum on the 16th of March at 17:00 and again at the Nordisches Literaturnacht in Werk II — Kulturfabrik at 22:00.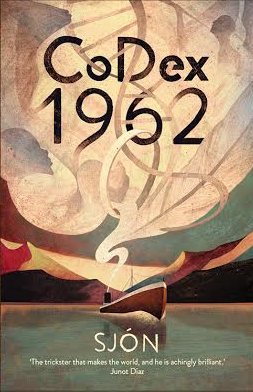 COVER ART FOR THE UK EDITION OF CODEX 1962 HAS BEEN REVEALED
CoDex 1962 will be published in the UK the coming 26th of July by Sceptre with another wonderful cover illustration by Owen Gent. As they say on the homepage of Sceptre:
Jósef Loewe enters the world as a lump of clay – carried in a hatbox by his Jewish father Leo, a fugitive in WWII Germany. Taking refuge in a small-town guesthouse, Leo discovers a kindred spirit in the young woman who nurses him back to health and together they shape the clay into a baby. But en route to safety in Iceland, he is robbed of the ring needed to bring the child to life. It is not until 1962 that Jósef can be 'born', only to grow up with a rare disease. Fifty-three years on, it leads him into the hands of a power-hungry Icelandic geneticist, just when science and politics are threatening to lead us all down a dark, dangerous road. At once playful and profoundly serious, this remarkable novel melds multiple genres into a unique whole: a mind-bending read and a biting, timely attack on nationalism.
For pre-orders visit Foyles or amazon.co.uk.
SJÓN READS HIS POETRY IN NICARAGUA
From the 11th to 17th of February Sjón will take part in Festival Internacional de Poesía de Granada in Nicaragua. It is a poetry festival famous for its international profile and outdoor readings attended by people from all flights of life. For information about the authors and program go here.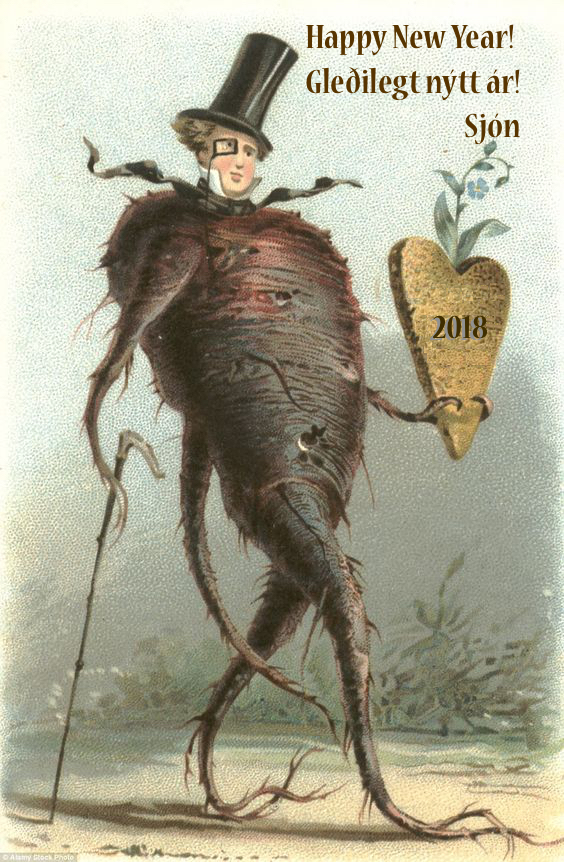 HAPPY NEW YEAR!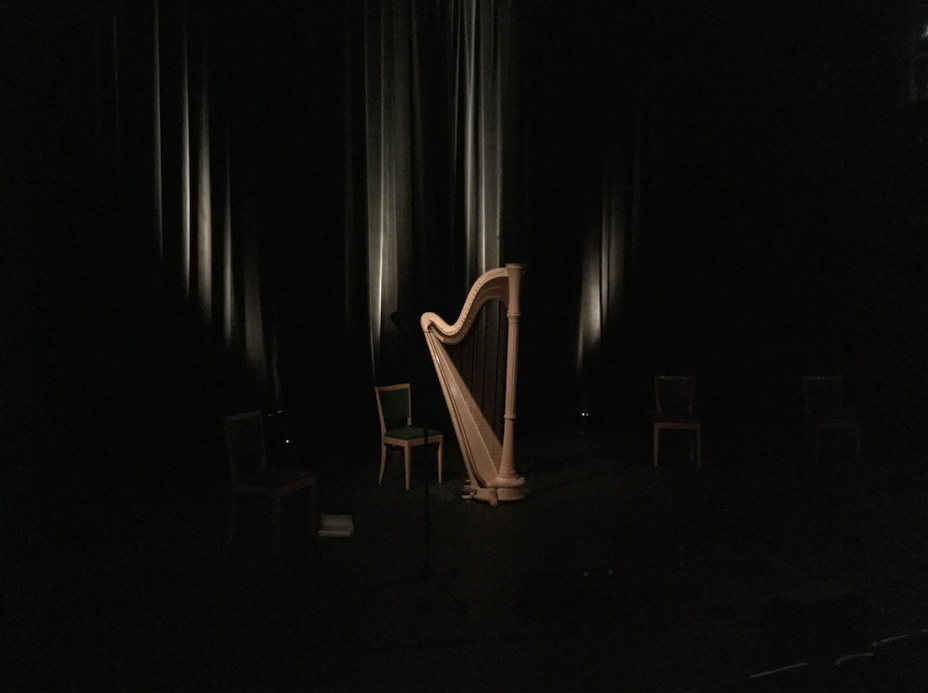 BOREALES AND MAISON DE LA POÉSIE
At the end of November Sjón took part in the Boreales literary and arts festival in Caen and Normandy, visiting schools, libraries and bookstores. After meeting pupils and readers in the region to talk about The Blue Fox and Moonstone – The Boy Who Never Was he sat down with Swedish author Sara Stridsberg in the Auditorium du Musée des Beaux–Arts de Caen to discuss what literature is made of and what drives authors to distill their sometimes raging minds into carefully composed works of words.
After Normandy Sjón went to Paris to present Oursins et moineaux, the French translation of his book gráspörvar og ígulker, at Maison de la Poésie on 157 Rue Saint-Martin, 75003 Paris. The event was hosted by the books translator, Séverine Daucourt, and music was provided by mezzo-soprano Ásgerður Júníusdóttir and harpist Marion Herrera.
A LATVIAN BLUE FOX NAMED ĒNU LAPSA
Sjón's first book in Latvian is out. Skugga-Baldur becomes Ēnu Lapsa in the translation of Dens Dimiņš. To present the book Sjón gave a talks and readings in Riga, Gulbene and Lizums. On the way he visited the quite run down Stāmeriena palace where Giuseppe Tomasi di Lampedusa, the great Sicilian author of Il Gattopardo (The Leopard), spent his summers in the 20s and 30s.